Now Playing Onstage in Hawaii - Week of 3/16/2014
View All Show Listings for Hawaii
Click Here to View BroadwayWorld.com Hawaii Calendar
ICARUS FIGHTS THE MINOTAUR
Honolulu Theatre for Youth
2/21-3/22/2014
Surprises abound when one of HTY's most popular playwrights riffs on the most famous Greek myth. What if the story you've heard about Icarus disobeying his father at his own peril isn't the whole story? What if before Icarus can even take up wings he must face a labyrinth, a monster, and, scariest of all, becoming a man?
Click Here for More Information
DANU
Kahilu Theatre
3/22-3/22/2014
The Celtic super group Danu is one of the leading traditional Irish ensembles of today. Their standing-room-only concerts throughout Ireland are true events featuring high-energy performances and a glorious mix of ancient Irish music and new sounds.
Click Here for More Information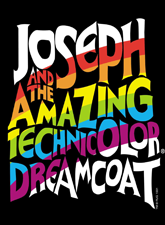 JOSEPH AND THE AMAZING TECHNICOLOR DREAMCOAT (MEGAMIX)
Nanakuli High and Intermediate School Performing Arts
3/14-3/23/2014
The Biblical saga of Joseph and his coat of many colors comes to vibrant life in this delightful musical parable. Joseph, his father's favorite son, is a boy blessed with prophetic dreams. When he is sold into slavery by his jealous brothers and taken to Egypt, Joseph endures a series of adventures in which his spirit and humanity are continually challenged. He is purchased by Potiphar where thwarting advances from Potiphar's wife lands him in jail. When news of Joseph's gift to interpret dreams reaches the Pharaoh (wryly and riotously depicted as Elvis), Joseph is well on his way to becoming second in command. Eventually his brothers, having suffered greatly, unknowingly find themselves groveling at the feet of the brother they betrayed but no longer recognize. After testing their integrity, Joseph reveals himself leading to a heartfelt reconciliation of the sons of Israel. Set to an engaging cornucopia of musical styles, from country-western and calypso to bubble-gum pop and rock 'n' roll, this Old Testament tale emerges both timely and timeless. This version of JOSEPH?DREAMCOAT features extended songs and dances. The Megamix is available as a separate rental with this version. Lyrics by
Tim Rice
; Music by
Andrew Lloyd Webber
Click Here for More Information
View All Show Listings for Hawaii
Click Here to View BroadwayWorld.com Hawaii Calendar