Now Playing Onstage in Fargo - Week of 11/03/2013
View All Show Listings for Fargo
Click Here to View BroadwayWorld.com Fargo Calendar
50 SHADES OF MEN
The Hub Fargo
11/6-11/6/2013
Ladies Night Out never looked better. A burlesque show never was so elegant. And a male revue never caught so much attention. Enjoy the Ultimate Ladies' Night Out show. Spend a evening with Fifty Shades of Men. The Show will excite all your senses when handsome male performers take the stage right before your eyes. With seduction and temptation these gorgeous hunks will lure you into their captivating trance of entertainment.
Click Here for More Information
GRIEVES WITH SWEATSHOP UNION & MORE
The Aquarium
11/6-11/6/2013
Having spent nearly two years on the road touring in support of 88 Keys and Counting, Grieves found himself returning home to a fractured reality. Reeling from turbulence in his personal life mixed with coming down from the high of the support he received on the road, Grieves conceptualized Together/Apart, an album that would address the bond music creates between each of us despite the many distances we experience-be they geographical or emotional. The end of 2008 saw Grieves enlisting the help of friend and collaborator, Budo, to co-produce Together/Apart bringing his signature Swiss Army Knife, multi-instrumental backdrop to Grieves' hauntingly poignant narrative. The album began taking shape in New York as the two built off the success 88 Keys and Counting had generated and paired it with the intensity they developed from their live performances. The recording process began to shadow the theme of the album as it saw tracks recorded in Colorado and Washington in addition to New York, infusing it with a mixture of regional influences while still maintaining a cohesive sound. As the album neared completion, the title took on a double meaning for Grieves as he explored new subject matter in the absence of trust, refuge in addiction, acceptance and honesty in self-reflection, and trying to find his place in the world without forgetting his roots. Together/Apart concludes three years of self-discovery that has ultimately lead to Grieves' most emotionally charged and daring album to date. Come together, grow apart.
Click Here for More Information
SPANK!
Fargo Theatre
11/8-11/8/2013
It's time for the saucy book that caused a world sensation to get SPANKED! SPANK! The Fifty Shades Parody is the hilarious new musical that brings the naughty fun of the best-selling book to life and will have your inner goddess laughing out loud. This new imagining of the characters comes to life with sharp-witted comedy, musical numbers, sexy striptease performances from the leading hunk, plus lots of surprises. Grab your girlfriends and don't miss the most exciting show of the year! SPANK! The Fifty Shades Parody is not associated with, nor authorized by, author E.L. James or Vintage Press.
Click Here for More Information
Jake Shimabukuro
: Ukelele Wizard in Broadway" border="0" height="100" width="100" align="right">
Jake Shimabukuro: UKELELE WIZARD
Fargo Theatre
11/10-11/10/2013
Ukulele wizard
Jake Shimabukuro
perform has taken the four-string two-octave instrument to places no one has gone before, earning comparisons to
Jimi Hendrix
and
Mi
Les Davis
, after racking up more than 9 million YouTube views for his video interpretation of
George Harr
ison's "While My Guitar Gently Weeps." His concerts have been called an out-of-the-box blend of stunning virtuosity and deep musicality with a natural entertainer's flair.
Click Here for More Information
WAKA FLOCKA FLAME WITH BIG REENO, CHARLIE MIZZA & YS
The Hub Fargo
11/10-11/10/2013
Waka Flocka Flame burst onto the Atlanta hip-hop scene with his debut single, "O Let's Do It" after watching his mother, Debra Mizay - now the CEO of artist management group Mizay Entertainment - manage the career for fellow ATLien, Gucci Mane. His talent and industry connections lead to a string of chart-topping singles including a remix of "O Let's Do It," featuring Rick Ross and Diddy. The remix propelled Waka's career to the point where he was able to take his show on the road in Gucci Mane's 1017 Brick Squad clique. "Gucci and them were kind of shocked," said Waka, "because nobody really knew I was rapping and then, all of a sudden, I had the biggest song in the South." After a successful tour, Waka then went on to release a collaboration album with Gucci Mane, titled Ferrari Boyz, which charted at number 23 on the US Billboard 200 in 2011. Waka has released two studio albums since then: Flockaveli (2010), titled after the Italian political theorist Machiavelli and inspired by
Tupac Shakur
, whose final stage name and pseudonym before his death was Makaveli, and Triple F Life (2012), which features guest appearances from industry greats like Drake,
Nicki Minaj
, B.o.B.,
Trey Songz
, Ludacris, and Travis Porter. "I never dreamed I would be doing what I'm doing today," says Waka, who earned his unique nickname from a cousin when he was younger while they were watching an episode of
Jim Henson
's classic puppet show, The Muppet Show (he later added the "Flocka Flame" to the end of it at the suggestion of Gucci Mane). "I never imagined I'd become a rapper, let alone a successful rapper."
Click Here for More Information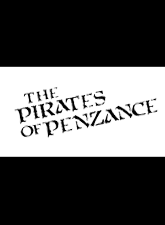 THE PIRATES OF PENZANCE
Fargo North High School
11/7-11/10/2013
The Pirates of PenzanceGilbert and Sullivan are the undisputed masters of comic operetta and the proud parents of the modern musical. That their works are more in demand today than when they were created over a century ago is ample proof of their lasting brilliance. We are pleased to offer reduced orchestrations based on the D'Oyly Carte originals for productions of H.M.S. PINAFORE,THE MIKADO or THE PIRATES OF PENZANCE. When the hero of THE PIRATES OF PENZANCE was but a boy, his father instructed his nurse to have him apprenticed as a pilot. She thought he said 'pirate' and thus the zany troubles began.
Click Here for More Information
ANGEL STREET
The Stage at Island Park
11/8-11/11/2013
Angel Street is the story of the Manninghams who live on Angel Street in 19th Century London. As the curtain rises, all appears to be the essence of Victorian tranquility. It is soon apparent, however, that Mr. Manningham, a suave, handsome man, is slowly driving his gentle, devoted wife, Bella, to the brink of insanity with an insinuating kindness which masks more sinsister motives. While he is out, Mrs. Manningham has an unexpected caller, amiable, paternal Inspector Rough from Scotland Yard. Rough is convinced that Manningham is a homicidal maniac wanted for a murder committed fifteen years earlier in this very house. Gradually the inspector restores Bella's confidence in herself and as the evidence against Manningham unfolds, the author has built and sustained some of the most brilliant, suspenseful sequences in modern theatre.
Click Here for More Information
JONATHAN RICHMAN FEAT. TOMMY LARKINS
The Aquarium
11/12-11/12/2013
Jonathan Richman has been writing songs, making records and performing live for most of his life, winning fans and making friends around the world with his guileless honesty and playfully catchy compositions. He's revered by countless fellow artists, and has built a remarkably loyal international audience through his tireless touring. His deceptively straightforward songs embody timeless qualities of humanity, optimism, emotional insight and a boundless sense of humor, untainted by cynicism or transient notions of hipness. Over the years, Jonathan's music has absorbed a multitude of influences, from doo-wop to country to a variety of international styles, without sacrificing the artist's effervescent personality. Jonathan's fans have remained fiercely devoted over the years, and his audience expanded substantially in the 1990s, thanks to his frequent guest spots on TV's Late Night with Conan O'Brien, his prominent appearance in the 1998 film comedy smash There's Something About Mary, and the inclusions of his Modern Lovers classics "Ice Cream Man" and "I'm A Little Airplane" on Sesame Street. "Playing shows and making records keeps been getting easier and more fun," Jonathan states, adding, "Me and Tommy play totally different than we played two years ago. We already play a different style than we played on that live DVD, and the way we played then was totally different from the way we played three years before that. I still feel like we're just starting out, and I still learn new stuff every night."
Click Here for More Information
View All Show Listings for Fargo
Click Here to View BroadwayWorld.com Fargo Calendar