Now Playing Onstage in Boston - Week of 9/01/2013
September 1
10:09 AM 2013
View All Show Listings for Boston
Click Here to View BroadwayWorld.com Boston Calendar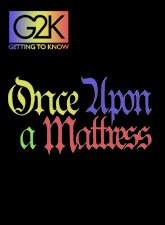 [TITLE OF SHOW]
Tufts University
9/1-9/3/2013
Jeff and Hunter, two struggling writers, hear about a new musical theatre festival. However, the deadline for submissions is a mere three weeks away. With nothing to lose, the pair decides to try to create something new with the help of their friends Susan, Heidi and Larry on the eighty-eights. With the cast in place, Jeff and Hunter begin a conversation about what to write about. Eventually,
Jeff Sugg
ests they write about what to write about. They make a pact to write up until the festival?s deadline and dream about the show changing their lives. [title of show]?taken from the space on the festival?s application form which asks for the [title of show]?follows Hunter and Jeff and their friends on their journey through the gauntlet of creative self-expression. In the span of 90 minutes they write and perform their show at the festival and learn lessons about themselves as people, friends and artists. [title of show] is, above all, a love letter to the musical theatre?a uniquely American art form?and to the joy of collaboration. The musical received a Tony AwardMusic and Lyrics by
Jeff Bowen
; Book by
Hunter Bell
Click Here for More Information
TICK TICK BOOM!
Brandeis University
9/6-9/8/2013
A musical look at the courage it takes to follow your dreams,TICK, TICK...BOOM! is JonathanLarson's autobiographical tale of a young composer on the brink of turning 30and falling into oblivion. Containing fourteen songs, tencharacters, three actors, and a band, TICK, TICK...BOOM! takes you on the playwright/composer's journey thatledto the Broadway blockbuster, RENT.His girlfriend wants to get married and move out of the city, his best friend is making big bucks on Madison Avenue, and yet Jon is still waiting on tables and trying to write the great American musical. Set in 1990, this compelling story of personal discovery is presented as a rock musical filled with instantly appealing melodies and a unique blend of musical theatre styles.Everyone will love this youthful, endearing, and thoughtful piece, and will surely embrace the universal ideal of holding onto your dreams through life's most difficult challenges. The musical's three-person cast showcases strong pop/rock singers and allows performers to make creative character choices.
Click Here for More Information
AVENUE Q
MASSACHUSETTS INSTITUTE OF TECH.STUDENT ACTIVITIES
8/30-9/14/2013
AVENUE Q is a gut-bustingly hilarious modern musical focusing on a group of unique 20-somethings making their way in the big city, seeking their purpose in life. Although the show addresses humorous adult issues, it is similar to a beloved children's show; a place where puppets are friends, Monsters are good and life lessons are learned.Winner of the Tony "Triple Crown" for Best Musical, Best Score and Best Book, AVENUE Q is part flesh, part felt, and packed with heart. AVENUE Q is a laugh-out-loud musical that tells the timeless story of a recent college grad named Princeton who moves into a shabby New York apartment all the way out on Avenue Q. He soon discovers that although the residents seem nice, it's clear that this is not your ordinary neighborhood. Together, Princeton and his new-found friends struggle to find jobs, dates, and their ever-elusive purpose in life.Puppet RentalBe sure to visit MTI's Prop Shop to see our AVENUE Q puppets to rent!AVENUE Q NEW YORKVisit the official "Avenue Q New York" for NYC ticketing and more information.
Click Here for More Information
THE ELEPHANT MAN
New Repertory Theatre
9/7-9/29/2013
Bernard Pomerance
; dir:
Jim Petosa
.
Click Here for More Information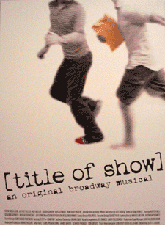 THE JUNGLE BOOK
Huntington Theatre Company
9/7-10/6/2013
adapt:
Mary Zimmerman
; dir:
Mary Zimmerman
.
Click Here for More Information
NEXT TO NORMAL
MAJESTIC THEATER PROJECT
9/5-10/20/2013
Pulitzer-Prize winning rock musical NEXT TO NORMAL, with book and lyrics by
Brian Yorkey
and music by
Tom Kitt
, explores how one suburban household copes with crisis and mental illness.NEXT TO NORMAL tells the story of a mother, Diane Goodman, who struggles with bipolar disorder and the effect that her illness has on her family. This contemporary musical is an emotional powerhouse that addresses such issues as grieving a loss, ethics in modern psychiatry, and suburban life. With provocative lyrics and a thrilling score, this musical shows how far two parents will go to keep themselves sane and their family's world intact.NEXT TO NORMAL is a deeply moving piece of theatre that provides a wonderful opportunity for performers to explore dramatic material and showcase vocal talents with an energetic pop/rock score. This show is ideal for community theaters, as well as colleges and regional theatre companies.
Click Here for More Information
View All Show Listings for Boston
Click Here to View BroadwayWorld.com Boston Calendar