Now Playing Onstage in Baltimore - Week of 2/09/2014
View All Show Listings for Baltimore
Click Here to View BroadwayWorld.com Baltimore Calendar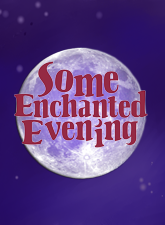 SOME ENCHANTED EVENING - THE SONGS OF RODGERS & HAMMERSTEIN
Mount St. Mary University
2/13-2/15/2014
More so than any composer and lyricist who have written for the stage, the songs of Rodgers & Hammerstein have become an integral part of our everyday lives. We sing them in the shower, we dance to them in ballrooms, we hear them on the radio and in clubs and, yes, in elevators and supermarkets too. We still thrill to them on the live stage in their respective shows, and we teach them to our children. This stunning collection of compositions places five performers in a theatrical setting-first 'backstage,' where the songs are sung as personal interplay, and then 'onstage.' While offering the performers an opportunity to explore the songs within their own styles and sensibilities, it offers the audience a glorious parade of genuine hits.Music by Rodgers, Richard; Lyrics by
Oscar Hammerstein
II; Concept by
Jeffrey B. Moss
; For
Jerry Kravat
Entertainment Services, Inc.
Click Here for More Information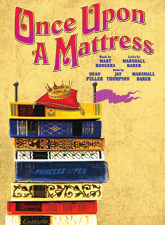 ONCE UPON A MATTRESS
Annapolis Chorale
2/14-2/15/2014
If you thought you knew the story of 'The Princess and The Pea,' you may be in for a walloping surprise! Did you know, for instance, that Princess Winnifred actually swam the moat to reach Prince Dauntless the Drab? Or that Lady Larken's love for Sir Harry provided a rather compelling reason that she reach the bridal altar post haste? Or that, in fact, it wasn't the pea at all that caused the princess a sleepless night? Carried on a wave of wonderful songs, by turns hilarious and raucous, romantic and melodic, this rollicking spin on the familiar classic of royal courtship and comeuppance provides for some side-splitting shenanigans. Chances are you'll never look at fairy tales quite the same way again.Music by
Mary Rodgers
; Book by
Jay Thompson
&
Dean Fuller
&
Marshall Barer
; Lyrics by
Marshall Barer
Click Here for More Information
SEUSSICAL JR
PUMPKIN THEATRE
2/7-2/16/2014
A delight for children to perform, SEUSSICAL is now one of the most-performed shows in America! In this fantastical, magical, musical extravaganza, Tony winners
Lynn Ahrens
and
Stephen Flaherty
(LUCKY STIFF, MY FAVORITE YEAR, ONCE ON THIS ISLAND, and RAGTIME) have lovingly brought to life all of our favorite
Dr. Seuss
characters, including Horton the Elephant, The Cat in the Hat, Gertrude McFuzz, lazy Mayzie and a little boy with a big imagination--Jojo. The colorful characters transport us from the Jungle of Nool to the Circus McGurkus to the invisible world of the Whos.The Cat in the Hat tells the story of Horton, an elephant who discovers a speck of dust containing Whos, including Jojo, a Who child who gets in trouble for thinking too many "thinks." Horton faces a double challenge--not only must he protect the Whos from a world of naysayers and dangers, but he must guard an abandoned egg, left to his care by the irresponsible Mayzie La Bird. Although Horton faces ridicule, danger, kidnapping, and a trial, the intrepid Gertrude McFuzz never loses faith in him. Ultimately, the powers of friendship, loyalty, family, and community are challenged and emerge triumphant!SEUSSICAL JR. is fun for the whole family! Young performers will be excited to portray the characters from the familiar
Dr. Seuss
fables. This musical provides wonderful creative opportunities in terms of set design, lighting, and costuming.Note: for this version, certain
Click Here for More Information
SHREK
BETH TFILOH DAHAN COMMUNITY SCHOOL
2/11-2/16/2014
SHREK THE MUSICAL, based on the Oscar® winningDreamWorks film that started it all, brings the hilarious story ofeveryone's favorite ogre to dazzling new life on the stage. Ina faraway kingdom turned upside down, things get ugly when an unseemlyogre "" not a handsome prince "" shows up to rescue a feisty princess.Throw in a donkey who won't shut up, a bad guy with a SHORT temper, acookie with an attitude and over a dozen other fairy tale misfits, andyou've got the kind of mess that calls for a real hero. Luckily,there's one on hand...and his name is Shrek. Full of all-new songs, great dancing and breathtaking scenery, SHREK THE MUSICAL is part romance, part twisted fairy tale and all irreverent fun for everyone!**AVAILABLE FOR LICENSES FOR PERFORMANCES BEGINNING JUNE 2013**
Click Here for More Information
THE FLU SEASON
Single Carrot Theatre
1/22-2/16/2014
Will Eno
; dir: Alix Fenhagen.
Click Here for More Information
OCCUPY - VTDANCE
Theatre Project
2/13-2/16/2014
Click Here for More Information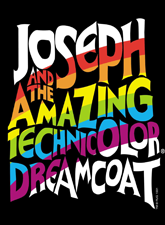 JOSEPH AND THE AMAZING TECHNICOLOR DREAMCOAT
Saint Demetrios Suburban Players
2/7-2/16/2014
The Biblical saga of Joseph and his coat of many colors comes to vibrant life in this delightful musical parable. Joseph, his father's favorite son, is a boy blessed with prophetic dreams. When he is sold into slavery by his jealous brothers and taken to Egypt, Joseph endures a series of adventures in which his spirit and humanity are continually challenged. He is purchased by Potiphar where thwarting advances from Potiphar's wife lands him in jail. When news of Joseph's gift to interpret dreams reaches the Pharaoh (wryly and riotously depicted as Elvis), Joseph is well on his way to becoming second in command. Eventually his brothers, having suffered greatly, unknowingly find themselves groveling at the feet of the brother they betrayed but no longer recognize. After testing their integrity, Joseph reveals himself leading to a heartfelt reconciliation of the sons of Israel. Set to an engaging cornucopia of musical styles, from country-western and calypso to bubble-gum pop and rock 'n' roll, this Old Testament tale emerges both timely and timeless.Lyrics by
Tim Rice
; Music by
Andrew Lloyd Webber
Click Here for More Information
A LITTLE NIGHT MUSIC
DAMASCUS THEATRE COMPANY
2/7-2/23/2014
Sondheim creates a stunning tour de force when he takes
Ingmar Bergman
's comedy of manners, Smiles of a Summer Night, and turns it into a musical of masterful execution and elegance. With four Tony Awards, this is a musical work that has forever entranced the world of theatre. Set in 1900 Sweden, A LITTLE NIGHT MUSIC explores the tangled web of affairs centered around actress Desirée Armfeldt and the men who love her: a lawyer by the name of Fredrik Egerman and the Count Carl-Magnus Malcom. When the traveling actress performs in Fredrik's town, the estranged lovers' passion rekindles. This strikes a flurry of jealousy and suspicion between Desirée, Fredrik, Fredrick's wife, Anne, Desirée's current lover, the Count, and the Count's wife, Charlotte. Both men -- as well as their jealous wives -- agree to join Desirée and her family for a weekend in the country at Desirée's mother's estate. With everyone in one place, infinite possibilities of new romances and second chances bring endless surprises.A LITTLE NIGHT MUSIC is full of hilariously witty and heartbreakingly moving moments of adoration, regret and desire. This dramatic musical celebration of love is perfect to showcase your highly-trained singers with it's harmonically-advanced score and masterful orchestrations.
Click Here for More Information
STONES IN HIS POCKETS
Center Stage
1/15-2/23/2014
Head Theater:
Marie Jones
; dir: Derek Goldman.
Click Here for More Information
HOW TO SUCCEED IN BUSINESS WITHOUT REALLY TRYING
Olney Theatre Center for the Arts
1/29-2/23/2014
Mainstage:
Abe Burrows
,
Willie Gilbert
,
Jack Weinstock
; lyrics:
Frank Loesser
; music:
Frank Loesser
; dir:
Jason Loewith
.
Click Here for More Information
THE PIANO TEACHER
Rep Stage
2/5-2/23/2014
The Smith Theatre:
Julia Cho
; dir: Kasi Campbell.
Click Here for More Information
SEMINAR
Round House Theatre
2/5-3/2/2014
Round House Theatre Bethesda:
Theresa Rebeck
; dir:
Jerry Whiddon
.
Click Here for More Information
MERRY WIVES OF WINDSOR
Chesapeake Shakespeare Company
2/14-3/9/2014
The Black Box Theatre:
William Shakespeare
.
Click Here for More Information
THE SOUND OF MUSIC
Way Off Broadway Dinner Theatre
1/17-3/15/2014
The final collaboration between Rodgers & Hammerstein was destined to become the world's most beloved musical. When a postulant proves too high-spirited for the religious life, she is dispatched to serve as governess for the seven children of a widowed naval Captain. Her growing rapport with the youngsters, coupled with her generosity of spirit, gradually captures the heart of the stern Captain, and they marry. Upon returning from their honeymoon they discover that Austria has been invaded by the Nazis, who demand the Captain's immediate service in their navy. The family's narrow escape over the mountains to Switzerland on the eve of World War II provides one of the most thrilling and inspirational finales ever presented in the theatre. The motion picture version remains the most popular movie musical of all time.Music by Rodgers, Richard; Lyrics by
Oscar Hammerstein
II; Book by
Howard Lindsay
&
Russel Crouse
; Suggested by `The
Trapp Family Singers
` by
Maria Augusta Trapp
Click Here for More Information
SPRING AWAKENING
KENSINGTON ARTS THEATRE
2/7-3/21/2014
Winner of 8 Tony Awards, including Best Musical, SPRING AWAKENING is a rock musical adaptation of
Frank Wedekind
's 1891 expressionist play about the trials and tribulations, and the exhilaration of the teen years.It's Germany, 1891. The beautiful young Wendla explores her body and asks her mother where babies come from. Elsewhere, the brilliant and fearless young Melchior defends his buddy Moritz -- a boy so traumatized by puberty he can't concentrate on anything. One afternoon in the woods, Wendla and Melchior discover a desire unlike anything they've ever felt. SPRING AWAKENING explores the confusion and desperation that ensue when the onrushing tide of hormones meets the ignorance of children. SPRING AWAKENING celebrates the unforgettable journey from youth to adulthood with a power, poignancy, and passion that you will never forget.This celebration of rebellion provides the perfect opportunity to feature performers of all types, as well as the flexibility to creatively use costumes, set pieces, and lighting. Featuring a pop-rock score, this is an ideal show for talented vocalists with strong acting abilities.
Click Here for More Information
View All Show Listings for Baltimore
Click Here to View BroadwayWorld.com Baltimore Calendar