Now Playing Onstage in Austin - Week of 9/29/2013
September 29
10:09 AM 2013
View All Show Listings for Austin
Click Here to View BroadwayWorld.com Austin Calendar
ORQUESTA BUENA VISTA SOCIAL CLUB
Dell Hall
10/3-10/3/2013
When the Buena Vista Social Club, a little known collective of veteran musicians from Cuba, recorded a self-titled album of lively folk songs Latin jazz and passionate ballads in 1997, they immediately took the world by storm and ultimately won a Grammy for their efforts. Further propelled by an Oscar-nominated documentary by filmmaker Wim Wenders a year later and a series of international tours, the group and their music became one of the primary catalysts in the re-emergence of the Latin sound into the musical mainstream.
Click Here for More Information
NATIONAL PASTIME
CenterStage Theatre (Produced by Austin Theatre Project)
9/19-10/6/2013
Austin Theatre Projected Awarded Pre-Broadway Workshop Production of "National Pastime" Algonquin Productions and Austin Theatre Project are thrilled to announce that the producers of the Broadway-bound musical National Pastime have awarded the Austin-based theatre company a workshop production of their work. Artistic Director
David Black
burn says, "We have always felt the Austin theatre community has an incredible level of talent and we are both humbled and thrilled to have been selected for this once-in-a-lifetime opportunity." Tony Sportiello, the musical's author, recently visited Austin and spent the day with ATP founders Blackburn and Barbara Schuler and took in their production of Edges at the Dougherty Arts Center. After his visit to Austin, Sportiello remarked, "I thought everyone involved was terrific and the production values first class. I really look forward to working with such an amazing group of people on National Pastime." National Pastime takes place in 1933. The country is trying to fight its way out of the Great Depression and no one has been hit harder than the sleepy burg of Baker City, Iowa. Its main industry, radio station WBZQ, is on the verge of going under and taking the town with it. The last time they had any ratings was when they broadcast the exploits of their home town baseball team but that team is long gone. So they create a new one, a fictional team that can't lose. They broadcast the fake games over the air and soon the ratings are soaring. All is well until Life Magazine shows up to do a story on the team. The screwball musical, with book by Sportiello and music and lyrics by
Al Tapper
, was originally commissioned by the Baseball Hall of Fame in Cooperstown, NY as a one-act play. The score was added a year later and once again saw great success at the Hall of Fame. After a production in Washington, DC and brief Off-Broadway run, the production found the necessary backing for a Broadway production. Austin Theatre Project's production of National Pastime is scheduled to open September 19 and will run through October 6 at the CenterStage theatre. Open auditions for the production will be held online and will begin in late July. For more information, contact Austin Theatre Project at info@austintheatreproject.org.
Click Here for More Information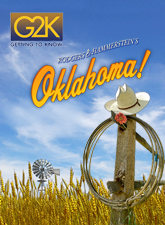 THE VISIT
Mary Moody Northen Theatre
9/26-10/6/2013
Friedrich Durrenmatt
; dir:
David Long
.
Click Here for More Information
MAN OF LA MANCHA
Austin Playhouse (inside the Highland Mall)
9/6-10/6/2013
Winner of five Tony Awards including Best Musical, Man of La Mancha has enchanted audiences for decades with the lyrical adventure of Don Quixote de la Mancha. Set during the Spanish Inquisition,
Miguel Cervantes
, writer and tax collector, is imprisoned for foreclosing on a church. In order to win favor with his fellow prisoners he tells the tale of Don Quixote, a would-be knight who sees only goodness in a world of darkness and despair. The musical shifts from the prison's bleak reality to Quixote's idealized world with prisoners becoming characters in Quixote's story. Featuring a breathtaking score including "The Impossible Dream," "Dulcinea," and the title song, Man of La Mancha is powerful American musical theatre at its best. Starring
Rick Roemer
as Cervantes/Quixote,
Jacob Trussell
as his manservant/
Sancho Panza
,
Boni Hester
as Aldonza (Dulcinea), Huck Huckaby as the Governor/Innkeeper, Ben Wolfe as the Duke/Dr. Carrasco, Josh Wechsler as the Padre, Wendy Zavaleta as the Housekeeper, Claire Grasso as Antonia,
Brian Coughlin
as Pedro, and Leslie Hethcox as the Barber, with Kimberly Barrow,
Ann Richards
,
Stephen Mercantel
,
Paul Koudouris
, Glenn DeVar,
Brian Losoya
, and Patrick Crowley. Production Team Direction by
Don Toner
, musical direction by Michael McKelvey, choreography by Lisa del Rosario, costume design by Jessica Colley-Mitchell, set design by
Don Toner
and Patrick Crowley, lighting design by Don Day, and sound design by Joel Mercado-See. Man of La Mancha will be produced in Austin Playhouse's temporary space at Highland Mall. The South Entrance (by the IBC bank) is closest to the theatre. Proceed down the escalator and turn right. Austin Playhouse will be on your right by the water feature. Detailed directions are available on our website: http://austinplayhouse.com/season/tempfac.html Austin Playhouse 2013-2014 Season Our Season opens with Man of La Mancha by
Dale Wasserman
,
Joe Darion
, &
Mitch Leigh
, running September 6 - October 6, 2013, followed by the murder-mystery And Then There Were None by
Agatha Christie
, November 22 - December 22, 2013, a new adaptation of Corneille's 17th century farce The Liar by
David Ives
, February 7 - March 9, 2014, the world premiere of Roaring by Cyndi Williams, April 4 - May 4, 2014, and a TBA, May 23 - June 22, 2014. In addition to our five-play season, Austin Playhouse will produce the popular comedy The Dead Presidents' Club by
Larry L. King
, October 18 - November 3, 2013, and the provocative recent Broadway hit Venus in Fur by
David Ives
, January 3 - 26, 2013. Austin Playhouse Austin Playhouse is a professional theatre currently performing its 13th season. Under the leadership of Producing Artistic Director
Don Toner
and Artistic Director Lara Toner Haddock, Austin Playhouse has grown from a three-play season on the campus of Concordia University, to a year-round operation producing an average of eight plays a year. Austin Playhouse is currently building its own two-performance venue space in the heart of the new Mueller Redevelopment Town Center, adjacent to the new Austin Children's Museum.
Click Here for More Information
MUSEUM
Mary Moody Northern Theatre
9/26-10/6/2013
Museum by
Tina Howe
September 26 - October 6, 2013 Directed by David M. Long Obie award winner
Tina Howe
sets her effervescent comedy on closing day at a contemporary art exhibition called "The Broken Silence." And break silence she does, with glorious irreverence. All makes and models of people weave in and out of the exhibit hall, offering us a hilarious and heartfelt glimpse into the intersection of life and art. Featuring Equity guests Babs George, Jarrett King and
David Stahl
. Recommended for ages 12 and up. "Eighty-five laugh out loud minutes." - Curtain Up
Click Here for More Information
THE HEAD
Salvage Vanguard Theater (Produced by Trouble Puppet Theater Company)
9/26-10/12/2013
WHO: Trouble Puppet Theater Company WHAT: The Head: A Trouble Puppet Show WHEN: Sept. 26-Oct. 12, 2013 (8pm Thursdays - Saturdays, 6pm Sundays.) WHERE: Salvage Vanguard Theater, 2803 Manor Road, Austin, TX 78722 COST: $10-$20 at http://www.brownpapertickets.com/event/443227 or at the door Inside the Man's head, an overworked Mechanic struggles with faulty machinery and the head's other residents, the Personal Demons, to navigate through the day. Trouble Puppet Theater Co. presents The Head, a darkly hilarious original work of puppet theater for grown-ups. Inside one man's head, an overworked Mechanic struggles with faulty machinery and the head's other residents, the Personal Demons, to navigate through the day. The Mechanic maintains and operates the machinery that makes it possible for the Man to get out of bed, go to work, have conversations, and otherwise live daily life. The Man's issues, poor judgment, and bad habits chronically make the little Mechanic's job more difficult. When the Personal Demons climb out of
The Shadows
of the Limbic Lobe, all hell breaks loose inside and outside the Head. Trouble Puppet's bunraku-style tabletop puppets are each manipulated by as many as 3 puppeteers and are designed and built by Connor Hopkins, our assistant builder, and invited guest builders from out of town. The puppets, the set, and the show are a visually and technically remarkable spectacle, with a gorgeous original score. Sept. 26-Oct. 12, 2013 (8pm Thursdays - Saturdays, 6pm Sundays.) Salvage Vanguard Theater, 2803 Manor Road, Austin, TX 78722 $10-$20 at http://www.brownpapertickets.com/event/443227 ASL interpretation offered on selected nights. Group sales welcome. Director/cast talkbacks available for groups of five or more. Trouble Puppet Theater Company: Founded in 2004, Trouble Puppet is dedicated to the creation of exceptional works of puppet theater, to the promotion of the art of puppetry, and to the support of its practitioners. We reach as far as we can into the possibilities that puppetry offers, in its many forms and styles, and seek to balance risk and exploration with a drive for excellent craft and technique. Our work is inspired not only by our artistic passion but by our social, political, and human convictions: that there can be no end to the struggle for knowledge and compassion, against injustice and intolerance . . . and boring theater. Trouble Puppet is a sponsored project of Salvage Vanguard Theater. This production is supported by the
Jim Henson
Foundation.
Click Here for More Information
THE BOOK OF MORMON
Bass Concert Hall
10/1-10/13/2013
Winner of nine Tony Awards including Best Musical, THE BOOK OF MORMON features book, music and lyrics by
Trey Parker
,
Robert Lopez
and
Matt Stone
. Parker and Stone are the four-time Emmy Award-winning creators of the landmark animated series, "South Park." Tony Award-winner Lopez is co-creator of the long-running hit musical comedy, Avenue Q. The musical is choreographed by Tony Award-winner
Casey Nicholaw
(Monty Python's Spamalot, The Drowsy Chaperone) and is directed by Nicholaw and Parker. The Original Broadway Cast Recording for THE BOOK OF MORMON, winner of the 2011 Grammy Award for Best Musical Theater Album, is available on
Ghostlight Records
. www.BookofMormonTheMusical.com
Click Here for More Information
FAT PIG
The Off Center (Produced by Theatre en Bloc)
10/3-10/20/2013
THEATRE en BLOC presents FAT PIG by
Neil LaBute
Directed by Derek Kolluri Set Design by Holly & Patrick Crowley Sound Design by Blake Addyson Costume Design by Jenny Hanna-Chambers October 3rd - 20 Thursday-Sunday at 8pm The Off Center 2211 Hidalgo Street For tickets, call 512.522.4083 or visit: www.theatreenbloc.org Cow. Slob. Pig.
Neil LaBute
's award-winning comedy Fat Pig takes a comical and politically incorrect look at our obsession with appearance. When Tom falls in love with plus-sized Helen he is ecstatic, yet there's no way he can tell his fat-phobic colleagues about their romance. Theatre en Bloc is proud to present
Neil LaBute
's razor-sharp and candid comedy directed by Theatre en Bloc Co-Director Derek Kolluri starring Austin favorites Ryan Hamilton (Just Outside Redemption), Zena Vaughn (Penfold's Managing Director), Charles P. Stites (Chesapeake), and Jenny Lavery (Austin Is A Place). Running Time: An hour and a half + 15 minute intermission Cast Tom - Ryan Hamilton Helen - Zena Vaughn Carter - Charles P. Stites Jeannie - Jenny Lavery About the Playwright
Neil LaBute
is a critically acclaimed playwright, filmmaker, and fiction writer. His controversial works include the plays bash: latterday plays, The Distance from Here, The Mercy Seat, Autobahn, and This is How It Goes; the films In the Company of Men, Your Friends and Neighbors, Nurse Betty, and Possession; the play and film adaptation of The Shape of Things; and the short story collection Seconds of Pleasure.
Click Here for More Information
Salt and Pepper
in Broadway" border="0" height="100" width="100" align="right">
Salt and Pepper
ZACH Theatre
9/27-11/2/2013
Jose Cruz
Gonzalez.
Click Here for More Information
LES MISÉRABLES
ZACH Theatre
9/25-11/3/2013
I Dreamed A Dream...experience the international musical phenomenon LES MISÉRABLES, up-close and personal, in the intimate Topfer Theatre! Soaring anthems, unbridled patriotism and the quest for redemption reveal the heart of a man who must leave his past behind to fight for life, love and liberty.
Click Here for More Information
View All Show Listings for Austin
Click Here to View BroadwayWorld.com Austin Calendar