Guest Blog: Ciaran McConville On Rose Youth Theatre and HANSEL & GRETEL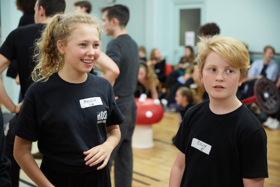 As I write this, the dress rehearsal for my version of Hansel & Gretel has just finished with an exuberant musical number written by Eamonn O'Dwyer, called "Happy Ever After". The working lights have gone on and there's a hubbub from the creatives.
Snow covers the seats and technical desks. A single snowflake floats in my mug of cold coffee. My boss, Robert, is chatting to his wife. I wonder if they hate my play. I choose to assume that they do and gulp down my coffee, snow and all.
Director Rosie Jones is putting together the curtain call for the cast of 47 actors, all of whom look resplendent in Peter Todd's costumes. I'm in awe of Rosie's calm. She seems to me to be like one of Kingston's famous swans, whereas my own experience of directing Christmas shows always had me flapping about like a coot.
Since 2014, the Christmas productions have been driven by our youth theatre, with a young company undergoing several months of training before rehearsing alongside professional actors.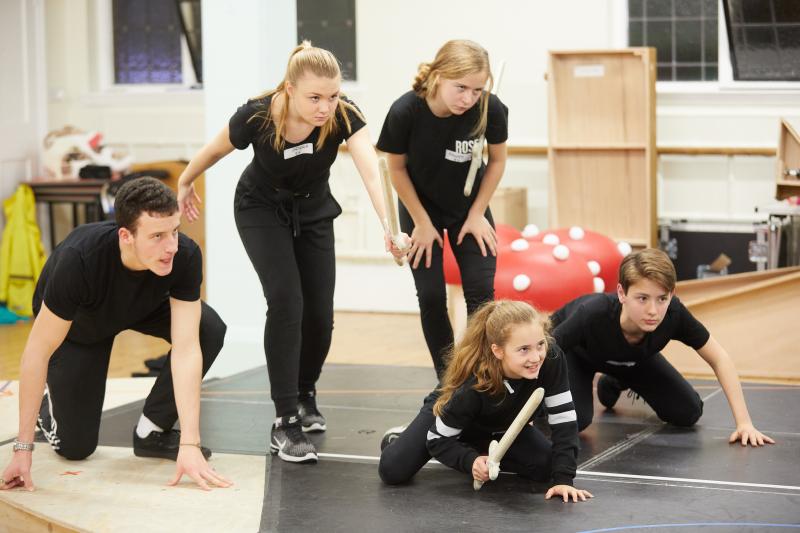 When we started putting them at the centre of our Christmas production, even those of us advocating community involvement were surprised by the popularity of the new format.
Since then, we've refined our process, adding in more training, developing a teaching team of directors, and delivering the spectacle without losing the heart.
From the moment we landed on this year's title, I knew the narrative would need an overhaul. On one hand, Hansel and Gretel is a cautionary tale in which youth wins the day; on the other, the original story doesn't exactly offer a Happy Ever After.
But that has been more than offset by the inspiration I've taken from our students at the Rose; they seem to me to be so much more astute and compassionate than I was at their age. If you ever want to adapt a festive story, talk to young people.
I started at the Rose ten years ago, taking over a nascent youth theatre. I had 30 students, and no resource or practical support. It was really just me hoping for the best every time I walked into a room full of teenagers. What I noticed, though, was that the students cared more about their local theatre than anyone else I met.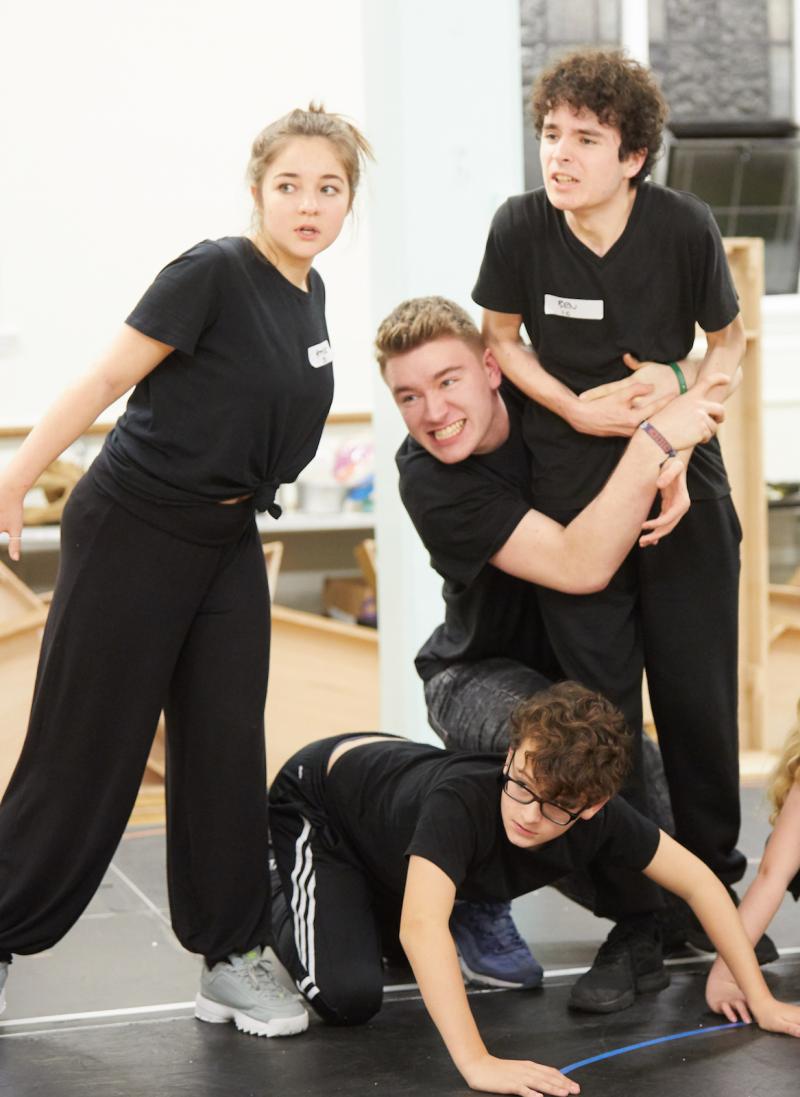 I learned from my students in a way that I'd never anticipated. Suddenly, acting, this thing that I loved, made sense through the eyes of children; the discoveries in the rehearsal room and the moments of authentic connection.
What radiates from a youth theatre is their simple love of telling stories. It's easy for us to lose sight of that amidst management meetings and budget reviews.
Rose Youth Theatre has grown exponentially. We now have 1,000 students across several different courses in hubs all over the borough. There's rarely a moment outside school hours when the Rose isn't full of children.
It's an exciting time for community theatre, ironically precipitated by the dropping of drama in schools and a period of self-reflection within an industry that has lost much of its funding. The future of theatre rests in community engagement. That seems so clear to me now as I watch this company of young actors practise their curtain call.
My boss is walking towards me and I can feel the butterflies swarm. But then I see he's on the verge of tears.
"Great last number," he says. And he's right. I look back at the stage as the cast take their bow. There's something inexpressibly moving about seeing this company of brilliant children sing about a Happy Ever After. And it couldn't feel more Christmassy.
Hansel & Gretel at Rose Theatre Kingston until 6 January, 2019
Photo credit: Mark Douet
Related Articles View More UK / West End

Stories

Shows
Ciaran McConville is the adaptor/director of WIND IN THE WILLOWS