Click Here for More Articles on REGIONAL - WASHINGTON, DC
Avant Bard Announces 2017-2018 Season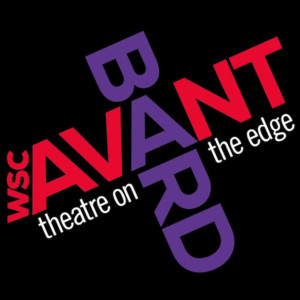 The exhilarating musical The Gospel at Colonus returns, Lauren Gunderson's fiery genius Emilie makes her DC debut, and Shakespeare's fantastical The Tempest takes the stage by storm
For its 28th season making theatre on the edge, Avant Bard proudly announces the regional premiere in October of Emilie: La Marquise Du Châtelet Defends Her Life Tonight by Lauren Gunderson, one of America's hottest, most produced young playwrights. In February 2018 Avant Bard revives its acclaimed production of The Gospel at Colonus, a sold-out hit during Season 27. And May 2018 brings Shakespeare's classic The Tempest directed by Artistic and Executive Director Tom Prewitt, whose King Lear played to packed houses last spring.
Also on Avant Bard's docket is its signature play-reading series, the Scripts in Play Festival, which kicks off in late November with a slate of scripts and projects still being curated.
"Avant Bard is coming off what was arguably the most successful season in our company's history," said Artistic and Executive Director Prewitt. "We intend to build on that success in Season 28, and our exciting lineup of plays and community partnerships will help us do exactly that."
Season 2017-2018 Details
Emilie: La Marquise Du Châtelet Defends Her Life Tonight
By Lauren Gunderson
Directed by Rick Hammerly
AN AREA PREMIERE
October 12 to November 19, 2017
Opening night: Tuesday, October 17, 2017, 7:30 pm.
Passionate. Brilliant. Defiant. Tonight the 18th-century scientific genius Emilie du Châtelet is back and determined to answer the question she died with: love or philosophy, head or heart? In this seductively theatrical rediscovery of one of history's most intriguing women, Emilie defends her life and loves, and in the process creates a legacy that alters the course of physics. Starring Acting Company member Sara Barker as Emilie.
Scripts in Play Festival
ARTISTIC TRIAL BALLOONS
November 27 to December 17, 2017
Avant Bard's season kickoff script Emilie was a fan favorite in this series of play readings, which launched in Season 26 and has yielded world premiere stagings of The Good Devil (In Spite of Himself) and Helen Hayes Award-nominated TAME. Our Scripts in Play Festival continues in Season 28 with a fresh new lineup of edgy, classically based scripts under consideration for full production (dates and plays to be announced).
The Gospel at Colonus
By Lee Breuer and Bob Telson
Directed by Jennifer L. Nelson
A GOSPEL MUSICAL REVIVAL
February 22 to March 25, 2018
Opening night: Tuesday, February 27, 2018, 7:30 pm.
A soaring musical celebration of transcendence and the fragility of life, The Gospel at Colonus was a global sensation when it premiered in 1983 and a Metro DC phenomenon when Avant Bard mounted it in an up-close and intimate production. With its epic poetry and transcendent score, The Gospel at Colonus reminds us that out of the deepest sorrows, the highest and most uplifting art can emerge.
The Tempest
By William Shakespeare
Directed by Tom Prewitt
A CLASSIC REINVIGORATED
May 31 to July 8, 2018
Opening night: Tuesday, June 5, 2018, 7:30 pm.
Shakespeare's farewell play, the only work he set in the New World, is filled with dazzling magic, young love, cross-cultural strife, and ultimately forgiveness. Christopher Henley, fresh off rave reviews as Lear's Fool, plays the sorcerer Prospero in a reinvigoration of this classic dark comedy. In Avant Bard's offbeat update, The Tempest tells a story of colonials and refugees that asks, "How can we all get along on this island Earth?"
COMMUNITY PARTNERSHIPS
For each show of the season, Avant Bard will solicit community input and build partnerships that highlight the issues raised by our productions. Community partnerships lie at the core of our work, as we seek to suffuse each production--and our residency in South Arlington as a whole-with meaningful collaborations and ongoing civic dialogue.
PASSPORTS AND TICKETS
Subscriptions for Avant Bard's 2017-2018 season may be purchased at avantbard.org/passports, through the box office at 202-241-2539, or by email at boxoffice@avantbard.org. Single tickets are on sale at avantbard.org/tickets.
Featured BroadwayWorld Events
Check out these concerts...
Related Articles
More Hot Stories For You