Latest News on Christopher Henley
Christopher Henley News
BWW News: The Theatre Lab 10th Annual DRAMATHON will Stream on December 11th
by Elliot Lanes - Dec 4, 2020
The Theatre Lab School of the Dramatic Arts presents an evening of world-premiere plays, professionally directed and performed live by professional actors and Theatre Lab supporters in the 10th Annual Dramathon online on Friday, December 11 at 7:30pm.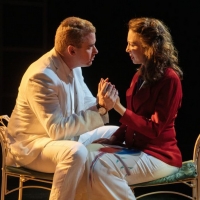 BWW Review: SUDDENLY LAST SUMMER at Avant Bard Theatre
by Roger Catlin - Mar 4, 2020
Tennessee Williams, in his lifetime, wrote more than 70 one-act plays - some just sketches, many that went unpublished until after his death in 1983 at 71.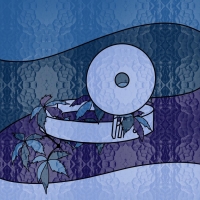 Full Cast Has Been Announced For Avant Bard Theatre's Spring Repertory
by Chloe Rabinowitz - Jan 21, 2020
Avant Bard Theatre has announced the full cast for the launch of their 30th Anniversary Mainstage Season, the Avant Bard Spring Repertory. The Rep features Avant Bard's long-awaited return to Tennessee Williams with Suddenly Last Summer, directed by Artistic Director Emeritus Christopher Henley.
Review Roundup: The National Tour of THE PLAY THAT GOES WRONG
by Chloe Rabinowitz - Nov 14, 2019
After a successful first year playing in over 25 North American cities and recouping its investment in just 15 weeks, The Play That Goes Wrong continues across North America for the 2019-2020 season, playing over 35 new markets. For a complete list of tour stops, visit BroadwayGoesWrong.com.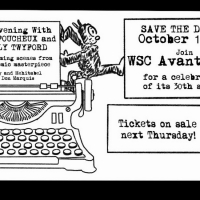 Avant Bard Announces 30th Anniversary Season
by A.A. Cristi - Sep 12, 2019
WSC Avant Bard, celebrating 30 years of thoughtful, provocative work, announces three mainstage productions including a spring repertory, as well as an upcoming benefit featuring comic poetry readings from local acting icons Holly Twyford and Rick Foucheux.

BWW Review: Scena Theatre's PINTER REP Returns to the Great Dissident Poet with Three Classics & an American Premiere
by Andrew White - Apr 10, 2019
Scena Theatre's artistic director, Robert McNamara, offers us a fresh look at some of Pinter's sparsely-written, tightly-plotted dramas-- and the American stage premiere of the postumous 'The Pres and the Officer,' which anticipates (sadly) the misrule of our current Commander in Chief.

Photo Flash: First Look at Avant Bard's ILLYRIA
by Julie Musbach - Oct 23, 2018
Avant Bard presents the world premiere of ILLYRIA, or What You Will, freely adapted from Twelfth Night by Jonelle Walker and Mitchell Hebert, and directed by Mitchell Hebert.
Avant Bard Announces Full Cast And Creative Team For ILLYRIA
by Julie Musbach - Sep 10, 2018
Avant Bard theatre announces the full cast and creative team for its 2018/2019 season opener, Illyria, or What You Will, freely adapted from Twelfth Night by Jonelle Walker and Mitchell Hebert and directed by Mitchell Hebert. Illyria reimagines Shakespeare's comedy of mixed-signal love as a bohemian cabaret set in a Manhattan dive bar in the early 1980s, where identity, sex, and gender are what you will-and habitues find freedom to be who they truly are.
Avant Bard Responds To Immigrant Family Crisis
by Julie Musbach - Jun 22, 2018
Avant Bard today announces its 'Welcome Tempest-Tossed Campaign': For the final weekends of its production of THE TEMPEST, Avant Bard commits to donating one-half of all full-price ticket proceeds to RAICES Texas to provide legal and educational services to refugees and immigrants at the southern border, including removal defense, services for DACA candidates, and services for unaccompanied children.

BWW Review: WSC Avant Bard Conjures an Energetic TEMPEST
by Barbara Johnson - Jun 7, 2018
I've seen a lot of Shakespeare lately. It's a staple of the theater scene because it's relevant to nearly every time and place. In this spirit, WSC Avant Bard calls forth an enthusiastic, semi-contemporary version of THE TEMPEST, Shakespeare's New World piece predicting the drama of the American melting pot.