SHOW
DATES
THEATRE

HOT PICK!





Ride the Cyclone


"DELIGHTFULLY WEIRD AND JUST PLAIN DELIGHTFUL SHOW" — The New York Times In  Ride the Cyclone , the lives of six teen chamber choir singers
1/13 - 2/19/2023

Arena Stage
1101 Sixth Street SW
Washington

HOT PICK!





Almost, Maine


Just in time for Valentine's Day, join us for a series of vignettes that revolve around the theme of love. Taking place in an almost-town
2/4 - 2/19/2023

The Arlington Players (TAP)
125 S Old Glebe Road, Arlington, VA 22152
Arlington

HOT PICK!





Paper Backs & Life Jacket


4615 Theatre Company is proud to present its bold new repertory productions of one DC premiere and one world premiere. In  Tristan B. Willis '
2/9 - 2/26/2023


The Writer's Center
4508 Walsh St, Bethesda, MD 20815
Bethesda

HOT PICK!





Diagnosed


Lydia inherits a family boutique and creates a space for women to share their stories. Guided by their ancestors, inspired by their surroundings and each other...will



New Play




2/9 - 3/5/2023

creative cauldron
410 S Maple Avenue
Falls Church

HOT PICK!





Shear Madness


Figure out whodunit at this wildly popular record-breaking comedy. Audiences all over the world have spotted the clues and questioned the suspects amid much hilarity.
10/4 - 6/30/2025

Kennedy Center
2700 F St. NW Washington, DC 20566
Washington

Our Song, Our Story: The New Generation of Black Voices


Created and directed by composer, conductor, multi-genre musician, and longtime friend of Washington Performing Arts  Damien Sneed , along with co-presenter Coalition of African Americans
2/10

Terrace Theater
2700 F St NW
Washington, DC

Mark Morris Dance Group and Music Ensemble


Legendary choreographer Mark Morris celebrates The Beatles in his critically-acclaimed  Pepperland ! Thanks to Morris's distinctive wit, musicality, and inventiveness,  Pepperland  transforms The Beatles' music
2/11

Hylton Performing Arts Center
10960 George Mason Circle
Manassas

Sweet Honey in the Rock®


The Grammy-nominated, iconic, women-led, African American vocal ensemble Sweet Honey in the Rock® marks its 50th anniversary with a powerful, three-year celebration that will honor
2/11

The Alden
1234 Ingleside Ave., McLean VA 22101
McLean

Aquarium


Enter a fantastical island world where fish soar through the air, lemons light up the sky, and sheep go parading by. With gentle music, puppets,
1/14 - 2/12/2023

Imagination Stage
4908 Auburn Ave
Bethesda

Czech National Symphony Orchestra


The acclaimed Czech National Symphony Orchestra (CNSO) returns to the Center with an uplifting program of masterworks and embraces the sheer joy and optimism of
2/12

Center for the Arts at George Mason University
4373 Mason Pond Drive
Fairfax

English


"English Only." It's 2008 in Karaj, Iran and four adult students are studying for the Test of English as a Foreign Language, the key to
1/11 - 2/12/2023

Studio Theatre
1501 14th St. NW
Washington

Llama Llama Live


The 4 p.m. performance of Llama Llama Live will be sensory-friendly. These performances are designed to create a welcoming and comfortable arts experience for people
2/12

Hylton Performing Arts Center
10960 George Mason Circle
Manassas

Peter and the Starcatcher


Based on the novel by Dave Barry and Ridley Pearson, Peter and the Starcatcher is an immersive experience through the eyes of a young no-name
2/10 - 2/12/2023

Gertrude Bish Auditorium
11300 Gainsborough Rd, Potomac, MD 20854
Potomac

10-minute Musicals


Allegheny Clarion Valley High Schoo
2/18 - 2/18/2023

Tagragg Productions
Middleburg

Doug Varone and Dancers


Doug Varone and Dancers  returns to the Center, bringing a program brimming with the vitality of highly charged choreography which also touches the human heart.
2/18

Center for the Arts at George Mason University
4373 Mason Pond Drive
Fairfax

Gloria: A Life


Five decades after Gloria Steinem began raising her voice for equality and championing the voices of others, she remains a leader of the American women's
1/19 - 2/18/2023

12th Ave Arts
1620 12th Ave #101
Seattle

A Year With Frog And Toad


Spend The Summer With Frog and Toad Kids will love A Year With Frog and Toad, a musical based on Arnold Lobel's popular children's book
2/10 - 2/19/2023

St. Thomas Episcopal Church
1108 Providence Rd
Towson

Endgame by Samuel Beckett


A quartet of characters inhabit a nearly empty room, surrounded by nothing, it seems. Do they want it to end, or can they go on
1/26 - 2/19/2023


Washington Stage Guild
900 Massachusetts, Avenue, N.W.
Washington, DC

Peter And The Starcatcher


Childrens Theatre Of Annapolis
2/3 - 2/19/2023

Childrens Theatre Of Annapolis
1661 Bay Head Rd
Annapolis

Ride the Cyclone


In  Ride the Cyclone , the lives of six teen chamber choir singers are cut short in a freak roller coaster accident. Stuck in the
1/13 - 2/19/2023


Arena Stage
1101 Sixth Street, SW
Washington, DC

Ride the Cyclone


In  Ride the Cyclone , the lives of six teen chamber choir singers are cut short in a freak roller coaster accident. Stuck in the
1/13 - 2/19/2023

Arena Stage
1101 Sixth Street SW
Washington

Voctave


Calling all Disney and Broadway fans! A cappella superstars,  Voctave , will transform the Center for the Arts into  The Corner of Broadway and Main
2/19

Center for the Arts at George Mason University
4373 Mason Pond Drive
Fairfax

"Paddington Gets in a Jam"


Jonathan Rockefeller Productions Paddington Gets in a JamSaturday, Feb. 25, 1 p.m. and 4 p.m.$30/$20 MCC district residents/$27 seniors and students$45/$35 VIP Tickets 1 p.m.
2/25

The Alden
1234 Ingleside Ave.
McLean

Chloé Arnold's Syncopated Ladies LIVE!


Viral tap dance phenomenon  Syncopated Ladies LIVE !  is the brainchild of D.C.-native and Emmy® Award-nominated tap dancer and choreographer Chloé Arnold, protégé of Debbie Allen.
2/25

Center for the Arts at George Mason University
4373 Mason Pond Drive
Fairfax

Crowns


2nd Star Productions presents  Crowns A moving and celebratory musical play in which hats become a springboard for an exploration of black history and identity
2/10 - 2/25/2023

Bowie Playhouse
16500 White Marsh Pk Dr, Bowie, MD 20715
Bowie

Disney's Newsies Jr.


Tenacre Country Day School
2/24 - 2/25/2023

Ernst Community Theater
Annandale

Terrance Simien & the Zydeco Experience


Welcome Hylton Center Artist-in-Residence and two-time GRAMMY Award-winning artist  Terrance Simien  and the Zydeco Experience for the soulful, rootsy sound born in South Louisiana. An
2/25

Hylton Performing Arts Center
10960 George Mason Circle
Manassas

The Lifespan of a Fact


Jim Fingal is a fresh-out-of-Harvard fact checker for a prominent but sinking New York magazine. John D'Agata is a talented writer with a transcendent essay
1/28 - 2/25/2023

Keegan Theatre
1742 Church St NW Washington DC 20036
Washington

👛Legally Blonde


Next Up For Whitman Drama!     LEGALLY BLONDE: THE MUSICAL Book by Heather Hach Music & Lyrics by Laurence O'Keefe & Nell Benjamin Directed by
2/23 - 2/25/2023


Whitman Drama
7100 Whittier Blvd
Bethesda

Balanchine!


The Washington Ballet honors the Father of American Ballet! George Balanchine (co-founder of New York City Ballet & longtime artistic director) was one of the
2/22 - 2/26/2023

The Kennedy Center
2700 F St NW Washington, DC
Washington DC




Back to the Main Page | Browse Local Theatres
---
Latest Washington, DC Reviews
Review: BARS AND MEASURES at Mosaic Theater
by Roger Catlin - February 07, 2023
The clever title of Idris Goodwin's play 'Bars and Measures' at the Mosaic Theater refers both to components of musical notation as well as the harsh realities of the American justice system....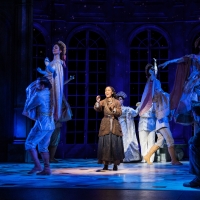 Review: ANASTASIA at Capital One Hall
by Olivia Murray - February 05, 2023
I highly recommend going to see this production for its last couple performances at Capital One Hall, or try to catch a performance in another city that the tour will be visiting....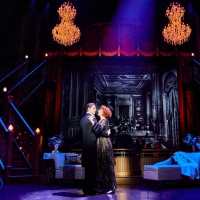 Review: SUNSET BOULEVARD at Eisenhower Theatre at The Kennedy Center
by Ken Kemp - February 04, 2023
Tony award winner Stephanie J. Block brings real Broadway star power to Sunset Boulevard, the latest installment of the Kennedy Center's Broadway Center Stage series, currently playing in the Eisenhower Theatre through February 8th....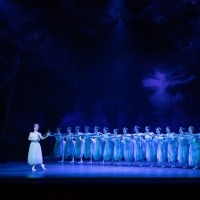 Review: GISELLE at Opera House/Kennedy Center
by Mary Lincer - February 03, 2023
What did our critic think of GISELLE at Opera House/Kennedy Center? Giselle, like Hamlet for actors, Carmen for mezzo-sopranos, and Mrs. Lovett for musical theatre singer/actors of a certain age, brings audiences to the theatre to get to know the skills of the latest acclaimed ballerina. (Previous G...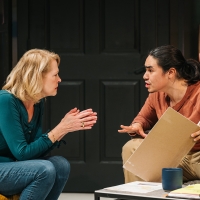 Review: THE LIFESPAN OF A FACT at Keegan Theatre
by David Friscic - February 01, 2023
In a world of fake news, alternate facts, social media frenzy and an increasingly opinionated and polarized public/audience, the issues raised in the intellectually challenging play The Lifespan of a Fact are more relevant than ever.  Now being presented at the Keegan Theatre, this play may be short...
Review: MANDY PATINKIN IN CONCERT: BEING ALIVE At Strathmore Music Center
by Rachael F. Goldberg - January 31, 2023
The phrase "Mandy Patinkin in Concert" should always draw audiences, but this particular 'Being Alive' tour is just a lovely and loving performance, and it's one well worth seeing. Patinkin is pure joy on the stage, and the feeling is catching....
Review: 46 PLAYS FOR AMERICA'S FIRST LADIES At NextStop Theatre Company
by Jake Bridges - January 30, 2023
What did our critic think of 46 PLAYS FOR AMERICA'S FIRST LADIES AT NEXTSTOP THEATRE COMPANY at NextStop Theatre Company?...
Review: Samuel Beckett's ENDGAME at the Washington Stage Guild
by Morgan Musselman - February 01, 2023
Now through February 19, the Washington Stage Guild presents Samuel Beckett's eerie and philosophical single-act tragicomedy, ENDGAME, directed by Alan Wade. Bill Largess, Matty Griffiths, David Bryan Jackson, and Rosemary Regan captivate audiences as their characters grapple with existence within a...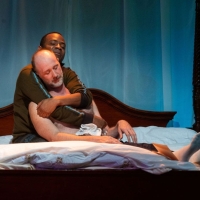 Review: BILLY AND GEORGE at Avant Bard Theatre
by Ken Kemp - January 27, 2023
Billy and George is not always easy to watch, but it's compelling, evocative, and thought provoking....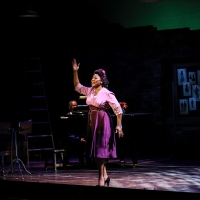 Review: THE PASSION OF MARY CARDWELL DAWSON at The Kennedy Center
by Dara Homer - January 22, 2023
Inspired by the true story of the founder and director of the National Negro Opera Company, The Passion of Mary Cardwell Dawson packs untold history, outstanding vocal talent, and intensity fit for its title into a short 70 minutes....