Pepe Nufrio se incorpora a la gira americana de JESUS CHRIST SUPERSTAR
El actor madrileño volverá a formar parte de la compañía en el papel de Jesús.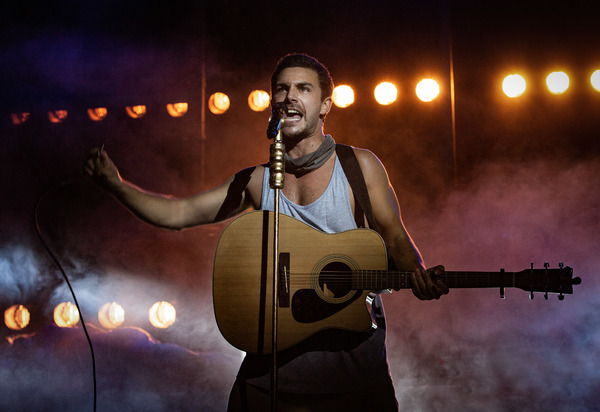 El actor y cantante Pepe Nufrio (INTO THE WOODS, EVITA) volverá a ser Jesús en la gira norteamericana 50 aniversario de JESUS CHRIST SUPERSTAR, de Andrew Lloyd Webber y Tim Rice dirigida por Timothy Sheader con supervisión musical de Tom Deering.
El madrileño se incorporará este mismo mes de noviembre después de haber interpretado este papel en la misma gira en 2019-2020 de la mano de WorkLight productions y el año pasado en el Open Air Theatre de Regent's Park de Londres.
La noticia llega pocas semanas después de su debut en la Gran Vía madrileña con el concierto EL PRIMER DÍA DE NUESTRAS VIDAS.
Nacido en Madrid, Pepe Nufrio se formó en AMDA en Nueva York y comenzó su carrera en Estados Unidos en musicales como SISTER ACT, HUNCHBACK OF NOTRE o GREASE, destacando en su carrera los papeles de Rapunzel's Prince en INTO THE WOODS para la Barrington Theatre Company o el Che en EVITA para el Repertory Theatre de St Louis. Además en España ha formado parte de obras como DONDE MUEREN LAS PALABRAS y ha participado en la serie SEQUÍA, junto a Elena Rivera.