MasterClass con Luis Salgado en Madrid y Barcelona
bops
El próximo sábado 19 de noviembre el nominado al Fred Astaire Award 2016 Luis Salgado ofrecerá una MasterClass en el Circulo de Baile (Pl. del Conde del Valle de Súchil, 3, Madrid) de 11 a 14h. La cita en Barcelona será en la Escola Memory (Carrer de València, 293) el domingo 20 de noviembre de 17 a 20h.
En ellas el actor y bailarín compartirá con los alumnos la coreografía original del musical de Gloria Estefan ON YOUR FEET y el musical de Lin-Manuel Miranda, ganador del Tony, IN THE HEIGHTS, que dirigirá y coreografiará el año que viene en Washington. La MasterClass concluirá con un enfoque práctico acerca del proceso de audiciones y su preparación, basándose en su experiencia de más de 10 años en Broadway.
Las clases serán en español principalmente.
Las plazas son limitadas. Más información y reservas en LuisSalgadoMC@gmail.com.
Actor, bailarín, cantante, director, coreógrafo y productor, Luis Salgado ha formado parte del elenco original de varios musicales en Broadway como WOMEN ON THE VERGE OF A NERVOUS BREAKDOWN, el premiado musical IN THE HEIGHTS y actualmente ON YOUR FEET, el musical de Gloria Estefan, en el Marquis Theatre. Otros créditos incluyen: THE MAMBO KINGS (Frankie Suarez), A CHORUS LINE (Paul y Bobby), FAME ON 42ND STREET (Joe Vegas u/s), AIDA y THE GHOST DANCER (Francisco). Sus créditos cinematográficos incluyen: STEP UP 2 THE STREETS, ENCHANTED, ACROSS THE UNIVERSE, THE GREAT OBSERVER y DIRTY DANCING 2: HAVANNA NIGHTS por mencionar algunos. Luis ha sido invitado a actuar en varios cabarets y eventos benéficos como vocalista y participa junto a Josefina Scaglione en el álbum Dare to Go Beyond cantando YO PUEDO del compositor Puertorriqueño Lou Briel.
En los últimos años su carrera se ha centrado en la dirección y producción a través de su compañía Salgado Productions, la cual se compromete a hacer "arte con propósito". Su compromiso para narrar historias lo ha llevado a concebir y dirigir producciones que cuentan relatos originales de América Latina. Algunos de sus últimos trabajos como director incluye: RL's 2011 Choreographers Festival, Amigo Duende (NYC), Candela Fuerza y Pasión y Aniversario Sin Cuenta (Lima, Perú), por mencionar algunos. Luis ha invertido en producciones de Broadway como Peter and the Starcatcher y Godspell.
Luis ha trabajado como profesor en reconocidos lugares como el Broadway Dance Center y Steps on Broadway y ha llevado sus talleres y clases magistrales a The Pulse junto a renombrados coreógrafos como Mia Michaels, Tyce Diorio, Wade Robson y otros, tambien ha participado en Broadway Classroom, Tezoro Productions, Associated Dance Teachers of New Jersey, DanceFest 2010, and Dance Attack entre otros grandes eventos de la educación dancística. A nivel internacional, Luis ha enseñado en México, Japón, Alemania, Perú, Brasil, Puerto Rico y diversos lugares de Estados Unidos.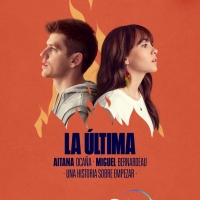 LA ÚLTIMA ya está disponible en Disney Plus

December 2, 2022

La primera producción original de Disney+ España que narra la historia de encuentros y desencuentros de Candela (Aitana) y Diego (Miguel Bernardeau).
---
Interview: Hablamos con Christophe Barratier, autor de LOS CHICOS DEL CORO

December 2, 2022

El compositor francés dirigió la cinta original y la producción original de Paris de 2016.
---
UPA NEXT se preestrenará el 25 de diciembre en ATRESplayer Premium

December 2, 2022

La serie retoma el clásico UN PASO ADELANTE con un nuevo elenco y caras conocidas de la serie original y se emitirá completa en 2023.
---
Photos: GERMINAL comienza los ensayos para su gira nacional

December 1, 2022

Esta nueva producción del musical de Iván Macías y Félix Amador se estrena el próximo mes de enero y saldrá de gira por todo el territorio nacional.
---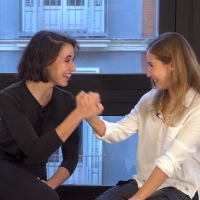 TV: María Petri y Paula Arévalo charlan sobre su paso por el Máster de Teatro Musical de TAI

December 1, 2022

Las dos alumnas comparten sus impresiones de este curso que la escuela oferta en colaboración con la productora Stage Entertainment España.
---