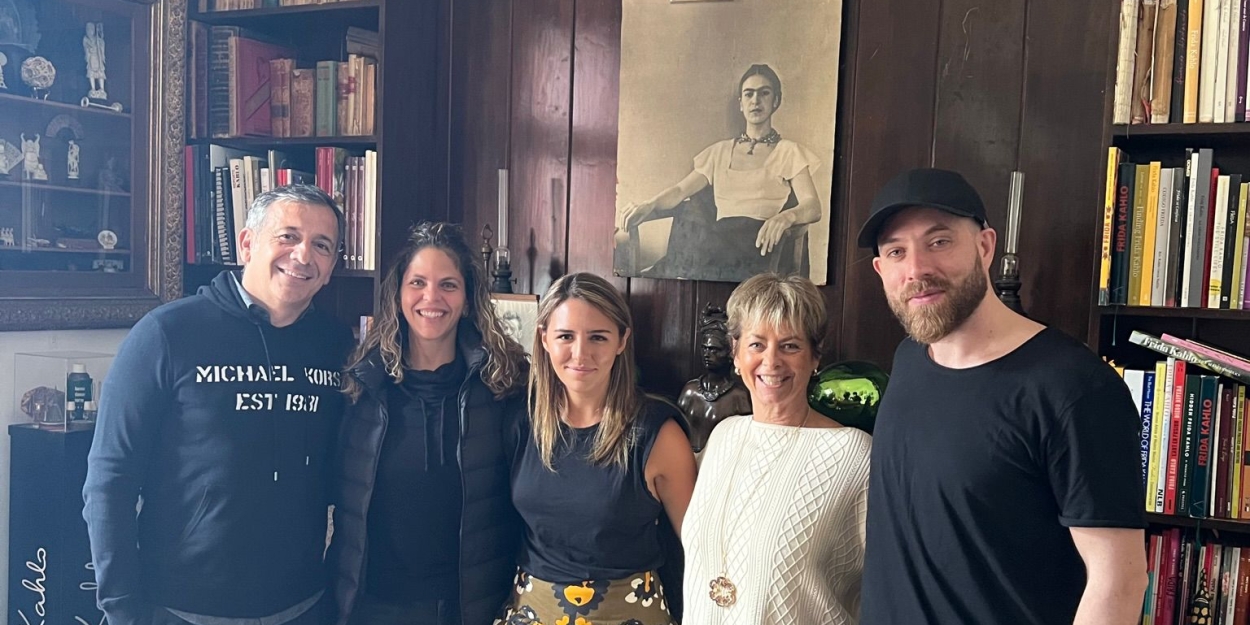 FRIDA EL MUSICAL se estrenará en Broadway en 2024
Las canciones correrán a cargo de Jaime Lozano y Neena Beber.
Frida Kahlo Management, la organización liderada por Alfonso Durán que representa a la Familia Kahlo, Francisco Cordero de BTF Media (El Secreto de Selena, Maradona A Blessed Dream) y Valentina Berger, CEO de GO Broadway (Rent, Matilda, y The Minutes) anunciaron su colaboración para desarrollar FRIDA EL MUSICAL, el primer espectáculo que mostrará la vida de la artista mexicana desde una perspectiva más íntima, a fin de preservar su legado y promover con público de todo el mundo los valores que la convirtieron en un ícono a nivel mundial.
Se estima que esta puesta en escena se estrenará en 2024 en Broadway, la capital mundial del teatro. La música correrá a cargo de Jaime Lozano, uno de los compositores musicales más aclamados de la última década, quien cuenta en su trayectoria con éxitos como Children of Salt, Songs by an Immigrant, entre otras. Lozano estará acompañado de Neena Beber, quien escribirá las letras de las canciones.
Lozano, catalogado como "La futura promesa del teatro musical" por Lin-Manuel Miranda, presentará un show lleno de canciones contemporáneas con sabor a México. La obra estará inspirada en la apasionada vida de la artista y contará la historia de la mujer líder y fuerte que aún sigue inspirando a generaciones de mujeres a perseguir sus sueños en lo personal y profesional.
Durante el musical, Lozano y Beber recorrerán momentos emblemáticos para la artista, en los cuales, mostrarán cómo transformó su dolor físico y emocional en obras de arte revolucionarias; también repasarán cómo Frida redefinió conceptos como belleza, sexualidad y feminismo en su propia época.
"Frida era una mujer alegre, que amaba la música y el sabor de México, estamos sumamente emocionados, pues el espectáculo permitirá al público a nivel mundial conocer más allá de la artista, también podrán conocer la mujer que luchó por sus sueños y se enfrentó con valor a sus batallas. La obra honrará la gran pasión por vivir de una mujer adelantada a su época" comentó Mara Romeo, heredera universal del legado de Frida Kahlo.
"Estoy emocionada por esta colaboración con la familia Kahlo. Frida nos ha enseñado demasiadas cosas y no puedo esperar a honrar su trabajo y su vida a mi manera: con una obra musical" comentó Valentina Berger.
Frida Kahlo Management, la única empresa que representa a la Familia Kahlo con la finalidad de preservar el legado de la artista, señaló que la obra presentará una visión de Frida dotada de muchos detalles antes desconocidos que, por primera vez, compartirá su familia para que los espectadores conozcan la verdadera vida de la artista.
El legado de Frida ha inspirado a varias generaciones a nivel mundial, por ello, la Familia Kahlo, a través de Frida Kahlo Management, tienen el compromiso de protegerlo y garantizar que las colaboraciones, que usen su imagen y nombre, conserven su esencia y tengan relación con sus valores y personalidad.