Latest News on Neena Beber
Latest News on Neena Beber
Stage Credits
Productions
[New York, 2017]
Lyricist
Writing
Playwright
Neena Beber Awards and Nominations
Helen Hayes Awards - 2004 - The Charles MacArthur Award for Outstanding New Play or Musical
Neena BeberJump/Cut
Neena Beber News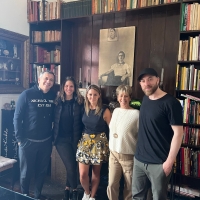 FRIDA EL MUSICAL se estrenará en Broadway en 2024
by Juan-Jose Gonzalez - Jul 22, 2022
Las canciones correrán a cargo de Jaime Lozano y Neena Beber.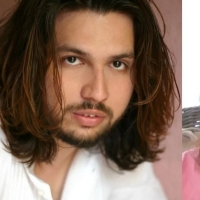 New Frida Kahlo Musical Being Developed for Broadway
by Chloe Rabinowitz - Jul 21, 2022
The development of FRIDA, The Musical, a new work based on the life story of Frida Kahlo has been announced. FRIDA will be a full-throated celebration of Kahlo's joyous spirit of creativity and her unmatched gift for transforming physical and emotional pain into breathtaking beauty.
Becky Ann Baker and Nikki M. James Will Lead Industry Reading of New Musical ASK, I WILL TELL.
by Stephi Wild - Jun 21, 2022
A private industry reading of Ask, I Will Tell, a new musical by Ben Diskant, will be presented in New York City on Thursday, June 23 at 3pm.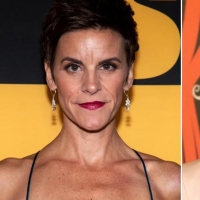 Jenn Colella, Gavin Creel, Marilyn Maye & More to be Featured in Eugene O'Neill Theater Center 58th Summer Season
by Chloe Rabinowitz - May 19, 2022
The Eugene O'Neill Theater Center has announced its 2022 summer season, which features the return of some beloved in-person public events put on pause during the virtual and hybrid seasons of 2020 and 2021.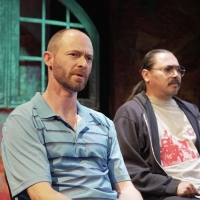 Photos: Padua Playwright's World Premiere of THREE TABLES Comes to the Zephyr Theatre
by Marissa Tomeo - Apr 30, 2022
Padua Playwrights presents the world premiere of the newest work from legendary poet/ playwright Murray Mednick. Performances of Mednick's darkly comic Three Tables, directed by the playwright, continue through May 22 at the Zephyr Theatre.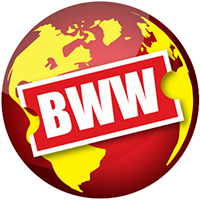 Padua Playwrights Presents World Premiere Of THREE TABLES Newest Work By Murray Mednick
by A.A. Cristi - Mar 24, 2022
Padua Playwrights presents the world premiere of the newest work from legendary poet/playwright Murray Mednick. Mednick directs his darkly comic Three Tables for a five-week run, April 23 through May 22, at the Zephyr Theatre on Melrose Avenue.
Jaime Lozano Takes The Lucille Lortel With The Familia With A One Night Only Concert
by Stephi Wild - Nov 29, 2021
Jaime Lozano is taking the Lucille Lortel stage with a concert full of stories and songs featuring his 'Familia,' an all-Latinx/Latino/Latine lineup of the best Broadway and Off-Broadway performers including Mauricio Martínez (On Your Feet!), Florencia Cuenca (A Never-Ending Line), Marina Pires (On Your Feet!), and Cedric Leiba, Jr. (Carmen La Cubana); and also an all Latinx band formed by Ruben Rodríguez (bass), Jhoely Garay (guitar) and Joel Mateo (drums).
BWW Review: JAIME LOZANO & THE FAMILIA CELBRANDO THE HISPANIC HERITAGE MONTH at Feinstein's/54 Below... FINALLY!
by Stephen Mosher - Sep 29, 2021
Jaime Lozano is all about creating work for the Latin and Hispanic communities, and in the process he creates good fun for a house full of enthusiastic music lovers.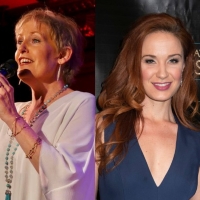 Liz Callaway, Sierra Boggess, Kelli O'Hara, WRITE OUT LOUD and More Announced for September at Feinstein's/54 Below
by Chloe Rabinowitz - Sep 3, 2021
Next month, FEINSTEIN'S/54 BELOW, Broadway's Supper Club & Private Event Destination, will present some of the brightest stars from Broadway, cabaret, jazz, and beyond.
Neena Beber Videos
Neena Beber Frequently Asked Questions
How many shows has Neena Beber written?
Neena Beber has written 1 shows including Hard Feelings (Playwright).
What awards has Neena Beber been nominated for?
The Charles MacArthur Award for Outstanding New Play or Musical (Helen Hayes Awards) for Jump/Cut .