Tootsie - 2019 - Broadway
Tony nominee Santino Fontana delivers "one of the best musical performances ever seen on a musical stage" (Rolling Stone) in the show critics are calling "Broadway's funniest new musical!" (New York Post). This New York Times Critic's Pick tells the story of Michael Dorsey, an out-of-work actor willing to do anything for a job -- even if it means playing way against type. When he disguises himself as an outspoken actress named Dorothy Michaels, he defies all odds to become a Broadway sensation. But as audiences fall for Dorothy and Michael starts to fall for the woman of his dreams, he's learning that the hardest part of show business isn't getting to the top... it's keeping up the act.
Winner of the New York Drama Critics' Circle Award for Best Musical, Tootsie has received 11 Tony Award nominations including Best Score (David Yazbek), Best Book (Robert Horn), Best Choreography (Denis Jones), Best Direction (Scott Ellis) and Best Musical. It's "a fresh, funny, madly entertaining riot" (The Hollywood Reporter) loaded with "bushels of exceptional talent" (New York Magazine). Don't miss "the winner Broadway has been waiting for!" (The Washington Post).
Video preview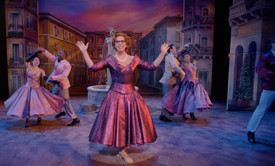 Photo preview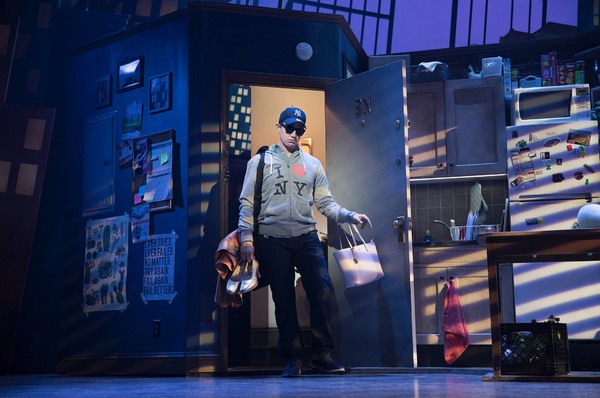 Schedule
Running Time: Two hours and 35 minutes, with one intermission
Featured Reviews For Tootsie
'Tootsie': Theater Review - Hollywood Reporter
The ace creative team of writer Robert Horn, composer-lyricist David Yazbek and director Scott Ellis respect the footprint of the movie. But the explosions of laughter the musical elicits come chiefly from the ingenious ways in which the screenplay by Larry Gelbart and Murray Shisgal - plus the countless other hired hands that took a pass during the film's famously difficult conception - has been reimagined as a subversive comedy about gender roles specifically tailored for our times. And no, don't roll your eyes and wince about another gem from a less enlightened decade sacrificing its luster to anxious PC tampering. This is a savvy update that manages to combine awareness of the evolution in gender politics with insouciant wit, a playful spirit and an invigorating streak of good-natured vulgarity.
'Tootsie' review: New musical is no drag; it's funnier than the film - New York Post
While Yazbek's jazzy score doesn't reach the heights of his work in "The Band's Visit," there are a few really terrific numbers. You won't leave "Tootsie" humming, but you will leave laughing - which is even better.