Tootsie - 2019 - Broadway
Tony nominee Santino Fontana delivers "one of the best musical performances ever seen on a musical stage" (Rolling Stone) in the show critics are calling "Broadway's funniest new musical!" (New York Post). This New York Times Critic's Pick tells the story of Michael Dorsey, an out-of-work actor willing to do anything for a job -- even if it means playing way against type. When he disguises himself as an outspoken actress named Dorothy Michaels, he defies all odds to become a Broadway sensation. But as audiences fall for Dorothy and Michael starts to fall for the woman of his dreams, he's learning that the hardest part of show business isn't getting to the top... it's keeping up the act.
Winner of the New York Drama Critics' Circle Award for Best Musical, Tootsie has received 11 Tony Award nominations including Best Score (David Yazbek), Best Book (Robert Horn), Best Choreography (Denis Jones), Best Direction (Scott Ellis) and Best Musical. It's "a fresh, funny, madly entertaining riot" (The Hollywood Reporter) loaded with "bushels of exceptional talent" (New York Magazine). Don't miss "the winner Broadway has been waiting for!" (The Washington Post).
Video preview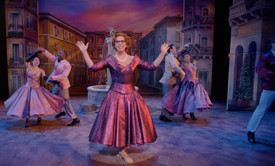 Photo preview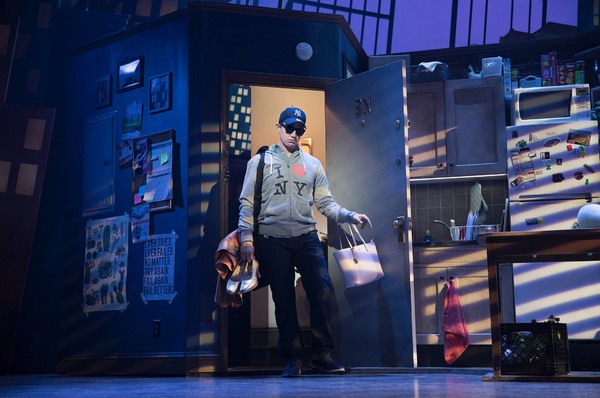 Schedule
Running Time: Two hours and 35 minutes, with one intermission
Featured Reviews For Tootsie
TOOTSIE: A MAN PLAYING A MAN PLAYING A WOMAN PLAYING A… - New York Stage Review
Is this a potential addition to the list of classic Broadway musicals? No; but Tootsie is fast and funny. Very funny, with a rapid stream of jokes and gags and some of the most mirthful choreography since those Mormon boys went to Uganda. Plus, it's got no fewer than five skillful comedy performances. After months in the mirthless Broadway musical desert, let's be appreciative of the evening's accomplishments.
Tootsie: forget Dustin Hoffman, this new musical reinvents an ageing Hollywood hit - Broadway review - Telegraph
Just when you thought the old-fashioned musical comedy was dead, along comes an adaptation of a 37-year-old movie about sexism in the entertainment industry to breathe new life into it. David Yazbek and Robert Horn's Tootsie has the big dance numbers, frothy score, rat-a-tat jokes, and, in Santino Fontana, the kind of star turn from a triple threat that made the American musical such a pop cultural force fifty years ago. Directed with Swiss watch precision by Scott Ellis, Tootsie is an unexpected, charming delight.