Tootsie - 2019 - Broadway Tickets, News, Info & More
Tony nominee Santino Fontana delivers "one of the best musical performances ever seen on a musical stage" (Rolling Stone) in the show critics are calling "Broadway's funniest new musical!" (New York Post). This New York Times Critic's Pick tells the story of Michael Dorsey, an out-of-work actor willing to do anything for a job -- even if it means playing way against type. When he disguises himself as an outspoken actress named Dorothy Michaels, he defies all odds to become a Broadway sensation. But as audiences fall for Dorothy and Michael starts to fall for the woman of his dreams, he's learning that the hardest part of show business isn't getting to the top... it's keeping up the act.
Winner of the New York Drama Critics' Circle Award for Best Musical, Tootsie has received 11 Tony Award nominations including Best Score (David Yazbek), Best Book (Robert Horn), Best Choreography (Denis Jones), Best Direction (Scott Ellis) and Best Musical. It's "a fresh, funny, madly entertaining riot" (The Hollywood Reporter) loaded with "bushels of exceptional talent" (New York Magazine). Don't miss "the winner Broadway has been waiting for!" (The Washington Post).
Video preview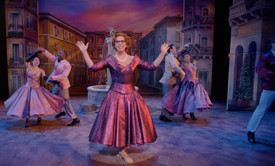 Photo preview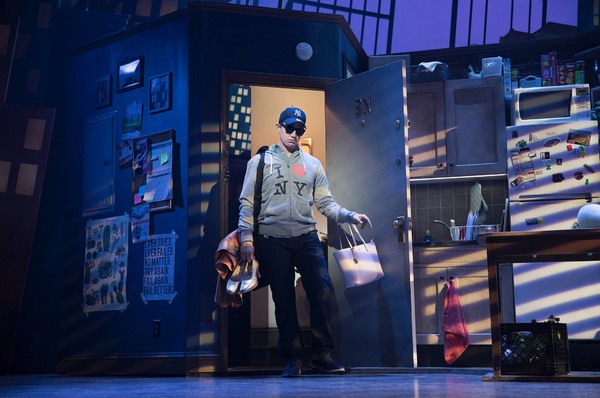 Schedule
Running Time: Two hours and 35 minutes, with one intermission
Featured Reviews For Tootsie
Tootsie review – Broadway adaptation is a giddy night out - Guardian
The songs are peppy, if not especially remarkable, somewhat in the vein of Yazbek's earlier shows like Dirty Rotten Scoundrels and Women on the Verge of a Nervous Breakdown. There's nothing as swoony as Omar Sharif here. But Yazbek shows his gift for writing for character, with Sandy's high-anxiety What's Gonna Happen and Jeff's dry, cackling Jeff Sums It Up. A lot of Horn's jokes are groaners, but some of them aren't and the script is packed with so many that the laughs-per-minute ratio stays pretty high. The cast is a treat, particularly the supporting actors, whose characters are written more playfully and at times more cogently than Michael or Julie, though Fontana is working overtime, backwards and forwards, in heels and out, to make Dorothy more than a caricature and Michael more than a jerk. He's even found a distinct singing voice for Dorothy, a fleecy contralto.
'Tootsie' on Broadway: A Cross-Dressing Classic Gets a Large Spoonful of Woke - Daily Beast
Tootsie as a musical is a confusing mélange, and not for the sexual and romantic attractions and farce-heavy confusions it sets in motion by lead character Michael Dorsey's (Santino Fontana) cross-dressing. The Broadway version of the 1982 movie-which starred Dustin Hoffman as Michael Dorsey/Dorothy Michaels-is both chaotic and apologetic, with a sharper and better book than it has music.