The Music Man - Broadway Tickets, News, Info & More
Two-time Tony Award, Grammy Award, and Emmy Award winner Hugh Jackman will make his highly anticipated return to Broadway in what is widely agreed to be the greatest role ever created for an actor in the history of musical theater: Professor Harold Hill in Meredith Willson's beloved classic, The Music Man. Two-time Tony Award-winning musical comedy superstar Sutton Foster will star as Marian Paroo. The production, directed by four-time Tony Award winner Jerry Zaks, with choreography by Tony Award winner Warren Carlyle, will begin performances on September 9, 2020, and officially open on October 15, 2020.
One of the most universally cherished treasures of the American musical theater, The Music Man was an instant smash hit when it premiered on Broadway on December 19, 1957. It went on to win five Tony Awards, including the prize for Best Musical, and ran for 1,375 performances. The Smithsonian Institution ranks The Music Man as one of the "great glories" of American popular culture.
Video preview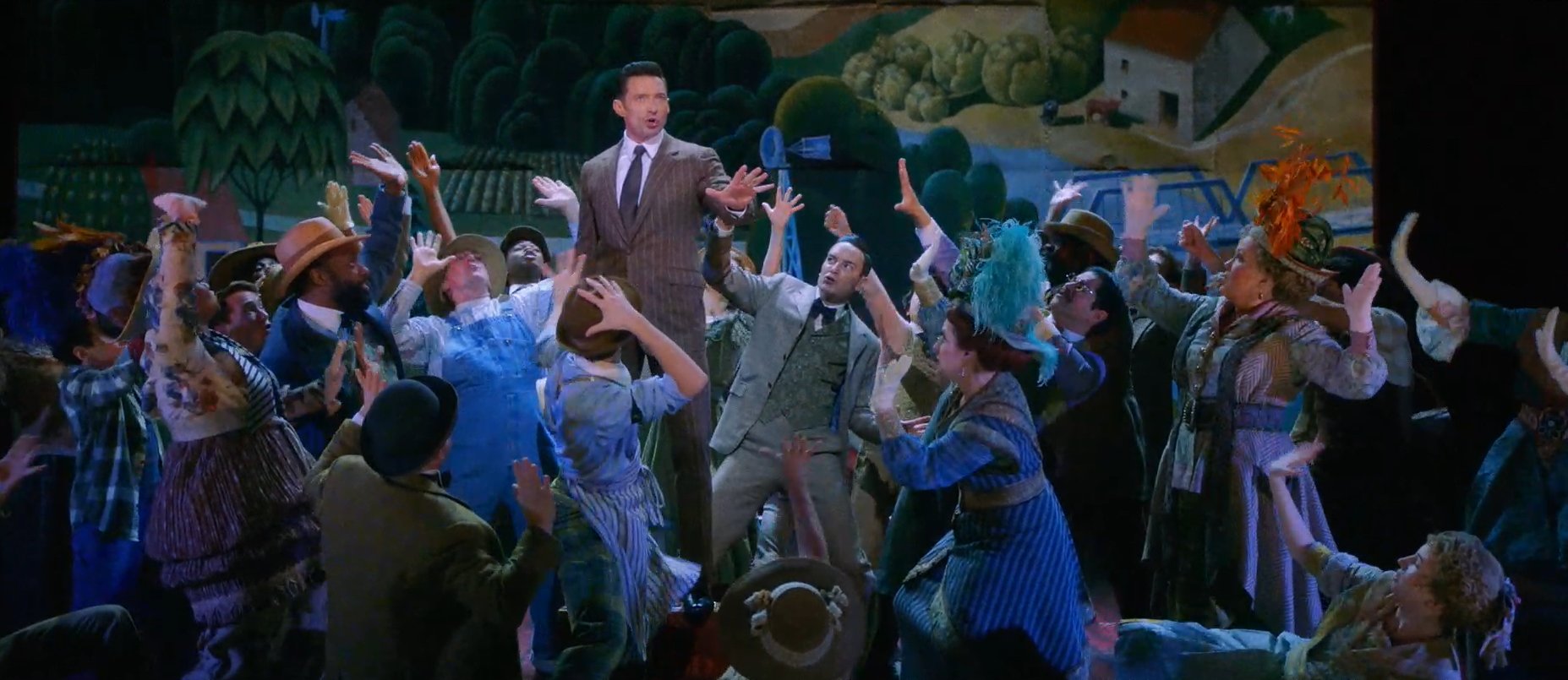 Photo preview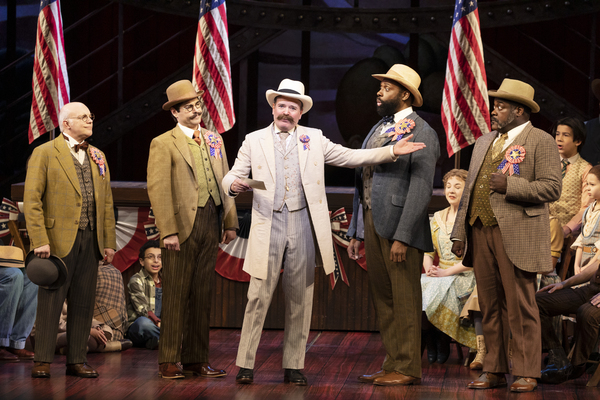 Schedule
Running Time:
Two hours and 25 minutes with one intermission
Tuesdays: 7:00pm
Wednesdays: 2:00pm and 8:00pm
Thursdays: 7:00pm
Fridays: 8:00pm
Saturdays: 2:00pm and 8:00pm
Sundays: 3:00pm
About the Theatre
(New York, NY)
1634 Broadway
Seating Chart
Featured Reviews For The Music Man
Facebook Twitter Flipboard Email Copy 'The Music Man' review: Hugh Jackman's revival is a huge let-down - New York Post
"The Music Man," I'm sorry to say, does not live up to our oversize expectations. Quite unexpectedly, you leave not raving about Jackman, one of Broadway's hottest sellers, but the music woman - Sutton Foster, who plays Marian "The Librarian" Paroo. She's a wonder and the main reason to buy a ticket. Much has been made of Foster not having the soaring soprano range of Barbara Cook and Shirley Jones, but that doesn't matter. Hers is as thoughtful, funny, threatening, witty, maternal and romantic a Marian as you've ever seen. She never settles for a schoolmarm stereotype and makes 65-year-old lines fresh.
'The Music Man' Broadway Review: Hugh Jackman Leads the Big Parade - The Wrap
Director Jerry Zaks' production is a throwback in just about every sense, for good and for bad. There are elaborate sets (by Santo Loquasto, who also did the costumes) with backdrops that suggest the work of Grant Wood - at one point, two chorus members even re-create "American Gothic." There's an orchestra of two dozen musicians and a cast of 40 that sometimes seems as crowded upstage as one of those high school productions that accepts everybody who auditions. Disconcertingly, there are also six principals - Tony winners all - who reinforce the glaring lack of diversity in 21st-century Broadway revivals as much as in 1912 Iowa.
The Music Man Broadway Cast
Buy at the Theatre Shop
T-Shirts, Mugs, Phone Cases & More