The Music Man - Broadway Tickets, News, Info & More
Two-time Tony Award, Grammy Award, and Emmy Award winner Hugh Jackman will make his highly anticipated return to Broadway in what is widely agreed to be the greatest role ever created for an actor in the history of musical theater: Professor Harold Hill in Meredith Willson's beloved classic, The Music Man. Two-time Tony Award-winning musical comedy superstar Sutton Foster will star as Marian Paroo. The production, directed by four-time Tony Award winner Jerry Zaks, with choreography by Tony Award winner Warren Carlyle, will begin performances on September 9, 2020, and officially open on October 15, 2020.
One of the most universally cherished treasures of the American musical theater, The Music Man was an instant smash hit when it premiered on Broadway on December 19, 1957. It went on to win five Tony Awards, including the prize for Best Musical, and ran for 1,375 performances. The Smithsonian Institution ranks The Music Man as one of the "great glories" of American popular culture.
Video preview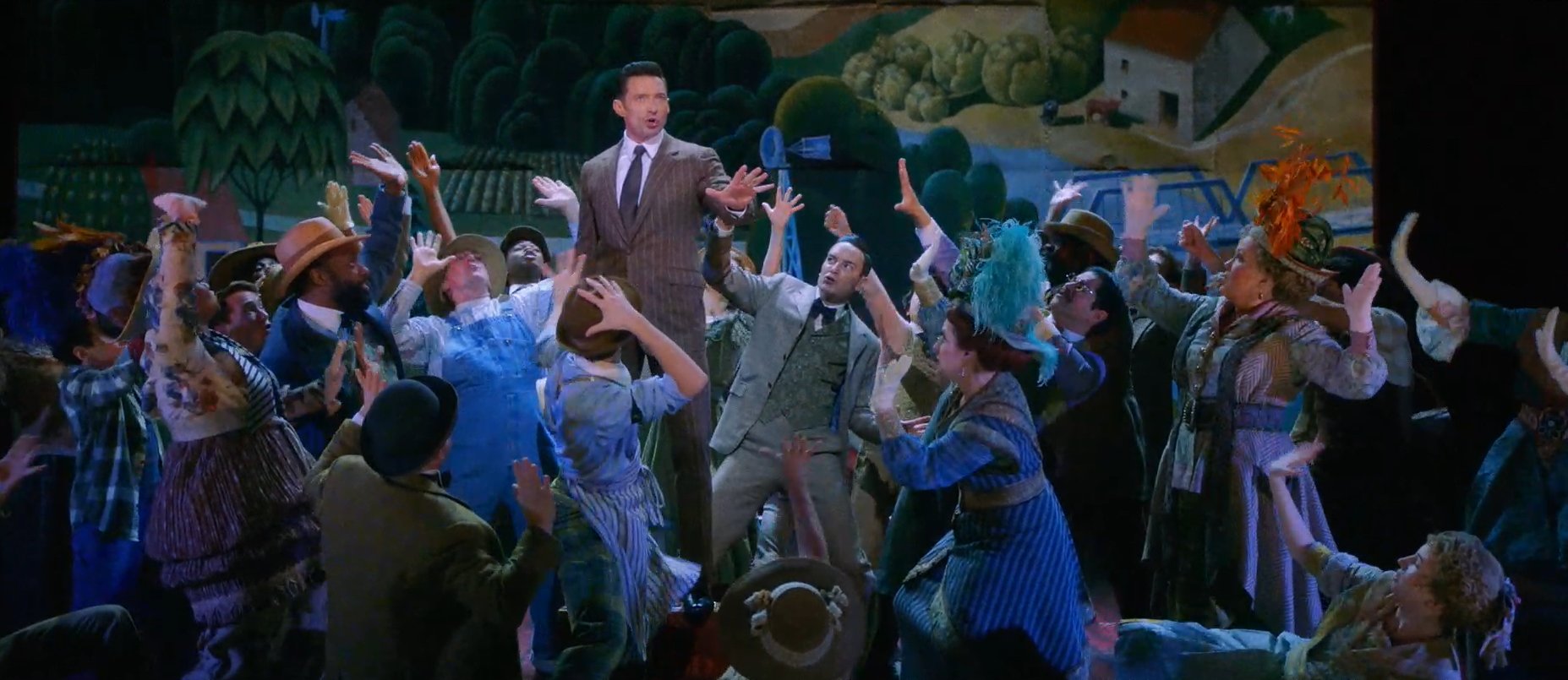 Photo preview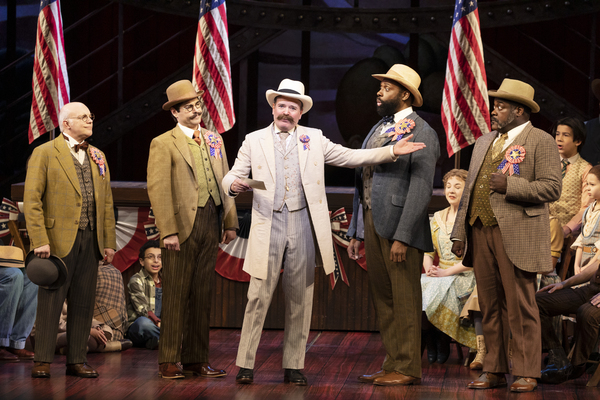 Running Time:
Two hours and 25 minutes with one intermission
Schedule:
Tuesdays: 7:00pm
Wednesdays: 2:00pm and 8:00pm
Thursdays: 7:00pm
Fridays: 8:00pm
Saturdays: 2:00pm and 8:00pm
Sundays: 3:00pm
About the Theatre
(New York, NY)
1634 Broadway
Seating Chart
Featured Reviews For The Music Man
'The Music Man' Broadway Review: Hugh Jackman & Sutton Foster Step Lively To Old Familiar Tunes - Deadline
Warren Carlyle's energetic, song-and-dance choreography blends vaudeville panache, ballet and pre-Depression dance craze, hitting all the right spots at all the right angles. Still, anyone who has seen the thrilling movies of MJ or the boundary-pushing explorations of Flying Over Sunset might be left a bit un-wowed. Like so much else with this Music Man, from Loquasto's attractive, wheat-colored turn-of-the-century costumes to Brian MacDevitt's autumn lighting, the dancing is expert - effortless even - yet still and all underwhelming. The Music Man lives up to every expectation except the most crucial one: Surprise.
Hugh Jackman and Sutton Foster in 'The Music Man': Theater Review - Hollywood Reporter
There's nothing revelatory about this Music Man, and that's probably just as well. In its determined effort to evoke the musical comedy Broadway of yore and make us feel happy simply to be in a theater again, the show ironically feels urgently timely.
The Music Man Broadway Cast
Buy at the Theatre Shop
T-Shirts, Mugs, Phone Cases & More