The Lifespan of a Fact - 2018 - Broadway
THE LIFESPAN OF A FACT is based on the stirring true story of John D'Agata's essay, "What Happens There," about the Las Vegas suicide of teenager Levi Presley. Jim Fingal, assigned to fact check the piece, ignited a seven-year debate on the blurred lines of what passes for truth in literary nonfiction.
Video preview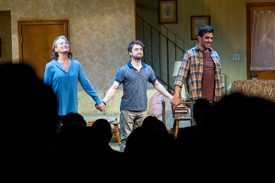 Photo preview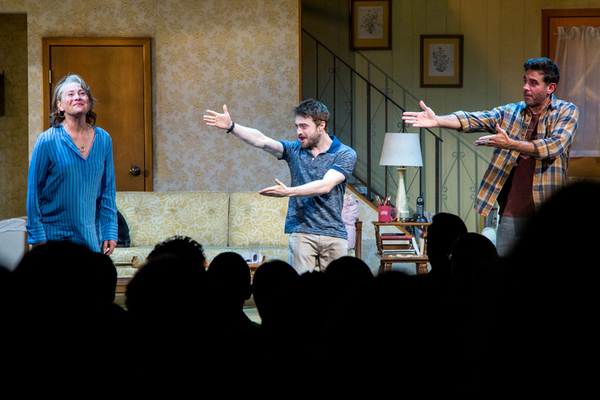 Schedule
Running Time: One hour and 25 minutes
Featured Reviews For The Lifespan of a Fact
The Lifespan of a Fact review – Daniel Radcliffe's patchy return to Broadway - Guardian
Fact: Lifespan of a Fact is one of the three best new plays open on Broadway. Fact: it is early in the season; only three new plays are open. Facts, as the show seems to insist, are tricky things. Do we insist on scrupulous accuracy if that accuracy effaces larger truths? Can we call a thing true if we've massaged data to get there? Is truth an absolute anyway? Well, at least it's nice to see Daniel Radcliffe on Broadway again. Fact.
'The Lifespan of a Fact' starring Daniel Radcliffe is smart, funny and slight: review - NJ.com
What's most impressive about this stage version, written by Jeremy Kareken, David Murrell and Gordon Farrell and directed by Leigh Silverman ("Violet"), is that it transforms something potentially insider-ish and wonky into a surprisingly funny and urgent drama. Radcliffe and Cannavale are perfectly cast foils, the one earnest to a fault, the other all swagger and self-importance. The terrific Jones functions as the audience stand-in, her allegiances shifting each time the persnickety Fingal finds another point of complaint in D'Agata's essay.
The Lifespan of a Fact Broadway Cast