The Lifespan of a Fact - 2018 - Broadway Tickets, News, Info & More
THE LIFESPAN OF A FACT is based on the stirring true story of John D'Agata's essay, "What Happens There," about the Las Vegas suicide of teenager Levi Presley. Jim Fingal, assigned to fact check the piece, ignited a seven-year debate on the blurred lines of what passes for truth in literary nonfiction.
Video preview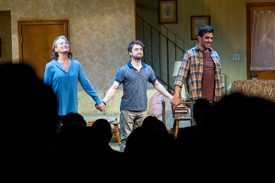 Photo preview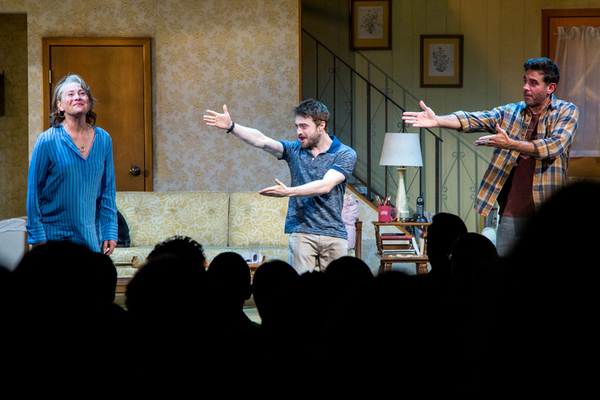 Schedule
Running Time:
One hour and 25 minutes
Featured Reviews For The Lifespan of a Fact
Broadway Review: 'The Lifespan of a Fact' Starring Daniel Radcliffe - Variety
If we were living through a different moment in time, the writer's fabricated but emotionally wrenching "truth" would easily outweigh the fact-checker's chilly reality of events. But with the leader of our nation stomping on truth as we know it, and the very essence of reality imperiled by political fact-stretchers, the debate at the heart of this play transcends comedy and demands serious attention.
The Lifespan of a Fact - TimeOut NY
If Fingal gets the upper hand in The Lifespan of a Fact, it's partly thanks to Radcliffe's appeal as an actor. His Fingal may be a persnickity fussbudget with a dubious sense of which battles to pick, but his bite is the bite of an underdog; he's scruffy and small, and his hyperintensity reads as passionate integrity that doesn't know how to contain itself. Cannavale's D'Agata, by contrast, is arrogant and dismissive, and his resistance to Fingal's critiques has an undercurrent of vanity and pique. (Whereas Fingal presents reams of hard evidence, in sometimes comical excess, the playwrights give D'Agata only a few philosophical arguments.)
The Lifespan of a Fact Broadway Cast