A Soldier's Play - 2020 - Broadway
In 1944, a black Sergeant is murdered on a Louisiana Army base, and one tenacious investigator must race against his white leadership to unravel the crime before they unravel him. A hair-raising drama that painfully still reverberates today, the mystery of Charles Fuller's Pulitzer Prize-winning masterpiece has finally arrived on Broadway for the first time, directed by Tony Award winner Kenny Leon.
Video preview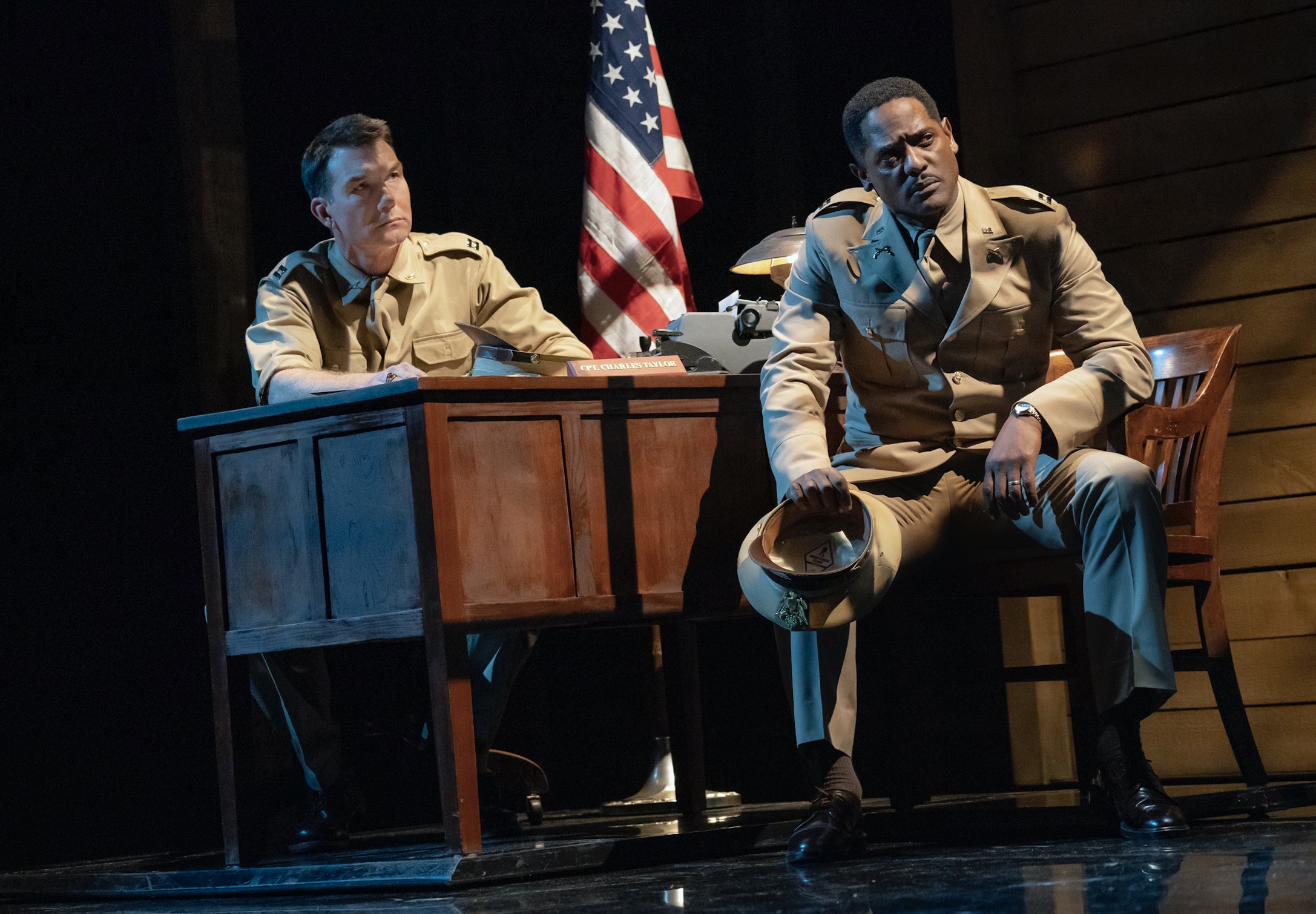 Featured Reviews For A Soldier's Play
'A Soldier's Play' Broadway Review: Blair Underwood and David Alan Grier Stand and Salute - The Wrap
Grier returns in the first Broadway production of "A Soldier's Play," which opened Tuesday at Roundabout's American Airlines Theatre - this time as the fearsome, foul-mouthed Sgt. Vernon Waters, who commands his all-black troops as if their every move was a reflection on the future of the race. It's a searing performance from an actor best known for his work in comedies like "In Living Color" and "The Carmichael Show." And he's well-matched by Blair Underwood as the Howard Law School graduate captain who's dispatched to investigate the murder - and who soon learns that this wasn't the work of the locals. And that even the white troops who are none too pleased by the presence of black soldiers - or to get beaten bad by them on the baseball field - may not be the culprits he's quick to suspect.
A Soldier's Play - TimeOut NY
Leon's direction emphasizes the beauty of the men's blackness. At the start of the play and during transitions between scenes, the servicemen-played by Nnamdi Asomugha, Rob Demery, Billy Eugene Jones, McKinley Belcher III, Warner Miller and tap dancer Jared Grimes-raise their voices into rich, deep blues.
A Soldier's Play Broadway Cast