A Soldier's Play - 2020 - Broadway
In 1944, a black Sergeant is murdered on a Louisiana Army base, and one tenacious investigator must race against his white leadership to unravel the crime before they unravel him. A hair-raising drama that painfully still reverberates today, the mystery of Charles Fuller's Pulitzer Prize-winning masterpiece has finally arrived on Broadway for the first time, directed by Tony Award winner Kenny Leon.
Video preview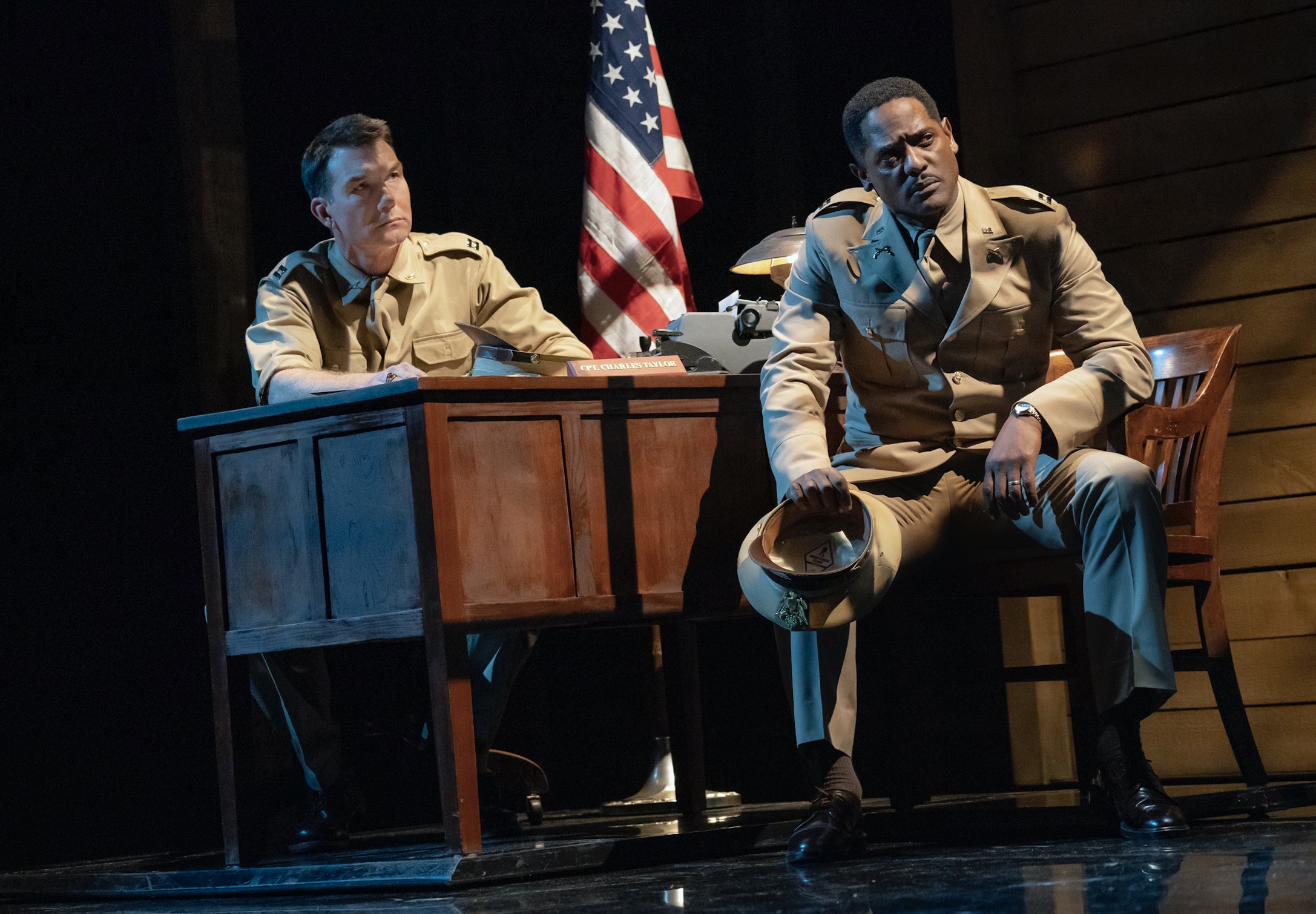 Featured Reviews For A Soldier's Play
GOOD MEDICINE - Theatre News Online
The Roundabout Theatre Company's flawless revival of A Soldier's Play is such good medicine for Broadway's January blues that it might be enough just to tick off its merits: a gripping murder mystery heightened by crackling dialog, a first-class ensemble of actors in symphonic harmony, staging that audaciously adds a pinch of sex appeal to heat up its social consciousness, and just enough music to give it a pulsing rhythm and beat that delivers us to its shocking conclusion in just under two hours. That's the good news, and there's only good news to report.
'A Soldier's Play': Theater Review - Hollywood Reporter
The structural bones of a procedural investigation thriller laced with cinematic flashbacks might be timeworn after years of movies and TV, but Leon invigorates the drama with interludes of song and movement that draw a blistering line connecting the men serving their country during wartime to those working as slave or prison chain-gang labor. Those stylistic flourishes - the first of them emerging out of darkness like increasingly unquiet voices from the past in the production's arresting opening - add spiritual heft to what is essentially a well-made whodunit.
A Soldier's Play Broadway Cast