Interview: Sidney Outlaw of MOZART AND SALIERI at Opera San José Finds Himself Entering the Prime of His Career
The acclaimed baritone stars as Salieri in the virtual production streaming September 30th to October 31st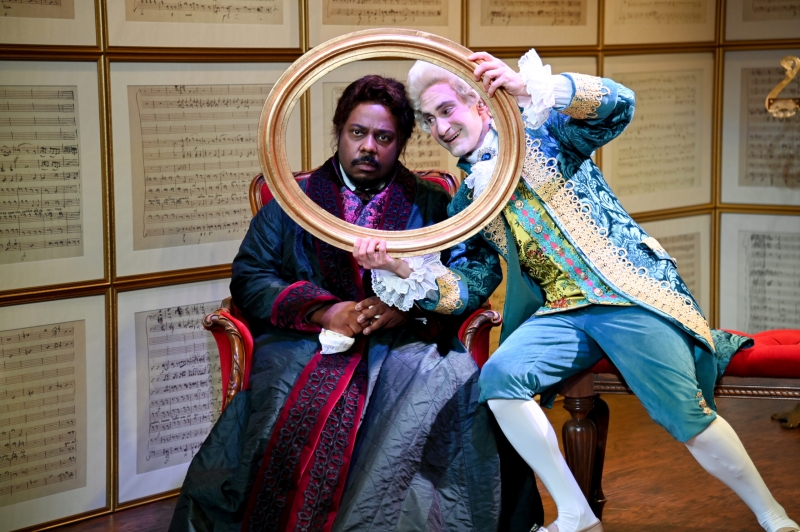 COVID be damned, it would appear that acclaimed baritone Sidney Outlaw is actually having the busiest year of his career so far. In addition to starring as infamous composer Antonio Salieri in Opera San José's new virtual production of Rimsky-Korsakov's opera Mozart and Salieri, Outlaw will be performing The Barber of Seville, Porgy and Bess, and his first-ever Marcello in La Bohème in the coming months, not mention that he recently joined the faculty of the James J. Whalen School of Music at Ithaca College, where he maintains a full-time teaching load. First up, though, is Mozart and Salieri which begins streaming at 6:00pm PDT, Thursday, September 30 with a virtual VIP Cast Party offered at 8:00pm PDT that evening, and will then be available to stream on demand through October 31, 2021. Viewing options will include Spanish and Vietnamese subtitles, in addition to English. For tickets and additional information, visit operasj.org.
A graduate of San Francisco Opera's prestigious Merola Program, Outlaw has a rich history of giving acclaimed performances with top opera companies across the U.S., earning him rave rave reviews in The New York Times and the San Francisco Chronicle. He also served as a cultural ambassador for the Arts Envoy Program under the Obama administration. I caught up with him by phone last week from his new home base of Ithaca, New York. He is the kind of effortless conversationalist who can talk to anyone and instantly put them at ease. While his references to opera legends such as Leontyne Price and Marilyn Horne weren't unexpected, his veneration of decidedly non-operatic performers like Whoopi Goldberg, Kathy Griffin, Angela Lansbury and En Vogue certainly was. Aside from his naturally musical speaking voice and seemingly irrepressible good humor, what comes across most strongly is the imperative he feels to pass along his gift of music to others. As he puts it, that is his "assignment" in life. The following conversation has been edited for length and clarity.
What was the experience like for you doing the video capture of Mozart and Salieri?
They had a great team assembled for this project, and I had a really good time. I didn't know what to expect because I'm built for the stage, you know? We prepared it like a staged work, so that was very familiar. It's just whenever we got ready to perform, we performed it on film, and we got a chance to do things over if anything went wrong.
And I've always wanted to be on a TV show, you know, so here's my chance! [laughs] My dream is to be in a sitcom with Jenifer Lewis, Kathy Griffin, and Whoopi Goldberg. I don't know what role I would play, but I'll find something. For those three ladies I'll play "third tree to the left," if they ask me to.
On set were you singing full-out like you would in an opera house?
Yep, absolutely! The difference was I had an earpiece because they pre-recorded the orchestra. Because of COVID restrictions, they brought the Opera San José Orchestra in and spread them out across the room, socially distanced with masks and glass panels and they recorded the orchestral part of the piece. And then they put that recording in my ear.
Like most people probably, what I know about Salieri largely comes from the play and the movie Amadeus. Does the opera paint the character of Salieri in a different light, or is he still basically the villain of the piece?
No, it does not paint him as the villain. Salieri in the opera is at the end of his life, and Mozart has passed away by now. Salieri's very much in his head and reflecting on his life, and Mozart becomes a part of that. Nowadays we would call it dementia. At least for me the takeaway was that he was coming to terms with his mortality, looking back on his life and where Mozart fit into it, and his obsession with Mozart's genius.
I do know that in some of Mozart's letters to his father, he spoke about how Salieri and other Italian composers held a special place in the Austrian court, presenting difficulties for people like Mozart to have their pieces heard, and he kind of blamed the Italian composers for that. But I think they were more colleagues than enemies. I could be wrong. I'm sure that there is a historian out there who would counter that or school me. [laughs] And I welcome that because it's fascinating and I'd love to find out more about the real historical relationship between the two.
I remember when Amadeus first became a big hit on Broadway, it did receive some criticism for reducing their relationship to a sort of good vs. evil dynamic.
Yeah, absolutely. And you know we tend to do that. If you want to relate that to present day, there's apparently a war going on between Kanye West and Drake because they both dropped albums on the same day. So you know we're still doing that today. And I don't know if it's because of PR, that type of thing, or they just want to sell more albums.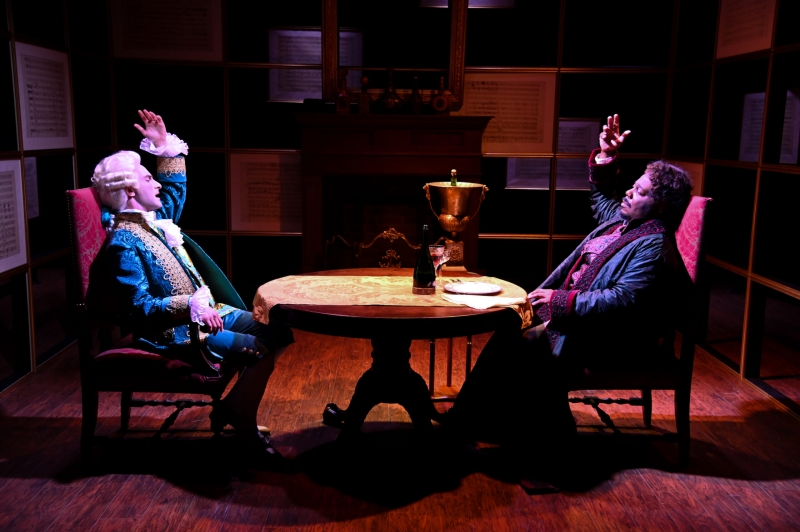 You've sometimes performed roles written specifically for Black singers, like Malcom X at New York City Opera and Jake in Porgy and Bess at Spoleto. Now you're playing Salieri, which was originally written for the great Russian bass Chaliapin, who was white. I realize we're still in the early days of this sort of racial reckoning that we've been going through since George Floyd's murder, but have you noticed new opportunities opening up for you to sing roles that weren't written specifically for Black singers?
Yes, I have. But in all honesty, I always have been blessed in that in some capacity. You know there was a time when it was hard to get work and it was hard to be seen as the hero, as a Black singer. I used to always say, "Gosh, I'd love to sing Marriage of Figaro." And now I sing that. I hope that people are asking me to perform not just because I'(M) Black but because of my art and the quality of the work that I do and the reputation I have as a hard-working artist. I just happen to be Black, and I wear that proudly. Everybody that's ever helped me, I take them with me to the stage when I perform. It does take a village and I didn't get here on my own, you know?
But, yes, there was a time in my career where it was very hard, but I didn't let it stop me. I knew what's for me is for me, and it won't be hard to attain if it's for me. I just had a birthday yesterday, I turned the big 4-0, and as I age, I lean into that even more. I don't fret the small things anymore. At least I try not to... I'm human. [laughs]
If you're just turning the 40, that probably means your voice is really coming into its own now.
Yes, she's settling in very well. I speak with my voice teacher and my coach and collaborative partner Warren Jones, he's played for me for 15 years almost, and we talk about that all the time. He's like "Gosh, I remember when you were young and your voice was just kind of blossoming. And here you are at 39, 40 years old and she's finally settling into what she's gonna be." I'm entering my prime, and so while I have a full-time job teaching at a university, I have no intentions of settling down. I'm balancing both [performing and teaching] and enjoying it.
That's certainly a benefit of being an opera singer, compared to say a ballet dancer whose career is usually over by age 40.
Yeah, absolutely. In the opera world, because of the nature of how we sing, the voice settles in. As long as we preserve it and we treat our voices and our bodies, which are our instruments, with the utmost respect during those formative years, we don't get diminished returns later on. You know Leontyne Price always says, and I repeat this to my students, [in a flawless imitation of Pryce's distinctive cadence] "Always remember to sing on your vocal interest and not your vocal principal." That will carry you through your lifetime as a singer and preserve your voice. It's something I live by, and sometimes it's something I struggle with, cause there are things that I want to sing that I'm not quite ready to sing yet. It doesn't mean I can't take it to my coach or work on it in a voice lesson, but my whole career trajectory as a singer has been about letting my voice naturally build and fill in, the way that she naturally wants to do it, instead of trying to fit her into what I think she should be. Grace Bumbry says, "You have to move with the voice. If you don't want to move with the voice, then you gotta move out." [laughs]
So I take that to heart and try to live by that and lead my students by example. I have 18 here and then I've got some other students spread out now. One just started at the Dutch National Conservatory today, I have one at New England Conservatory, I have one former student who's at Julliard. So - they're out there!
You also served as a cultural ambassador for the Arts Envoy Program during the Obama administration. What was that experience like?
That was a lot of fun. The objective was to use the arts as a means of diplomacy. I got to travel to Africa and do recitals there, and sing on some Mercy Ships and see the West African coast. I went to Russia with my colleague Michelle Bradley, who is a wonderful soprano. I have not seen my dear friend in a while and I hope she is well, and I would love to sing with her again. We had so much fun! I really enjoyed her company and her artistry, and I learned from her. We got to work with the orchestras over there in 5 different cities. We were Americans celebrating George Gershwin, and the orchestra was people from Russia, and we did a cultural exchange in that capacity as well. I really enjoyed both instances where I was in Russia and Africa. If President Biden asked me to do one again, I would!
While the entire world has been badly affected by Covid for the past year and a half, I think the opera world may have been hit the hardest because producing those dreaded aerosols is in the very nature of what you do. Things do finally seem to be opening somewhat on the live performance front. What does the coming year look like for you in terms of performance opportunities?
I'm a busy bee! [In addition to] teaching 24 credit hours here at Ithaca College, I am also debuting with the Bozeman Symphony, I'll be doing Barber of Seville next Spring, I'll sing my first Bohème as Marcello with the Florentine Opera, Warren Jones and I will be in recital this semester and next, in Atlanta and here in Ithaca, and possibly another one next summer. I've got a Porgy and Bess in January with my best friend Thomas Cannon, who is a wonderful Verdi baritone, singing Porgy, and Rhiannon Giddens singing Bess. She's an old classmate. We both studied with the great voice teacher Levone Tobin-Scott at the University of North Carolina at Greensboro.
I'm excited to be able to do those things within the COVID-19 protocols. I am vaccinated, but I still wear my mask, and I still promote that with my students as well to wear their masks as well. So I've been busy, but you just have to take those proper precautions.
In between lessons, I built in time in my schedule so that I can work on my music that I need to prepare professionally because I usually end up using what I'm doing professionally to teach my students, because they're here to learn to be performers and that's my skillset. Sometimes I'll sing in class for them and I'll have them critique me, so I can see where their head is and what they are retaining about vocal technique and how their vocal technique serves their artistry. So I found a way to incorporate what I do professionally in the classroom.
I can't imagine most professional singers would feel comfortable asking their students to critique them. I'm intrigued that you actually do that.
Oh, yeah, absolutely! My students are very much used to that. I want them to be able to think pedagogically so that whenever they're speaking to conductors or coaches, I want them to have those tools in their toolbox so they are not sitting around and not having something to contribute or bring to the table when that time comes.
Do you have any interest in doing musical theater at some point?
It's so funny you should ask! One of my dream roles is André from Ain't Misbehavin'. I would love to sing André or Ken from Ain't Misbehavin' on Broadway. I'd love to do You're a Good Man, Charlie Brown. I would love to work with Titus Burgess on anything! I would love to work with Mykal Kilgore on Broadway. I would love to work with Whoopi Goldberg. If Bea Arthur was still alive, I'd love to work with her. Or Carol Channing. Or (yes, I'm calling out old folks now!) - Angela Lansbury. Find something for us to do, and I will cancel class and go do it!
I got my start just like most of my students did, doing musicals in high school. As I got older and into college, I started to get into opera and that's a different culture, a different skillset. We've been talking a lot about culture in my class and building a certain skillset and creating a positive, but intense ecosystem, where they get the chance to not only just have a voice lesson, but build artist development.
That's what we love about those singers back then, and in particular I'll talk about R&B girl groups from the 90's. What we love about SWV, TLC, 3LW, Aaliyah, En Vogue - they had artist development back then and it really helped them. So this year, because we're back in person, I'm really working with my students on that because my teachers worked with me on that. Marilyn Horne worked with me on artist development when I was at Merola at San Francisco Opera. It wasn't just a voice lesson. I'm honored to be able to take what I learned from those legends, from studying with Montserrat Caballé.
And I have gotten a lot of support from my own family. I come from a very musical family, my mom and dad, and my stepdad who was like my dad - I always say I grew up with two dads, because I never got away with anything. [laughs] All three of them co-parented, and I loved them all dearly. In fact - my mom is beeping in right now! Isn't that crazy? She's probably like "Did you have your interview yet?!" So I've always had that support. Especially coming from a musical family like I did, I understand that privilege. And I understand the assignment, which is to lift someone else up in order to pass the baton and keep it going.
I'm honored to do that, and I'm honored to take what I learn in the classroom and bring it to the stage like I did at Opera San José. The biggest thing I brought was patience. It takes a lot of patience to be a teacher, because people learn on different levels, and they come in with different ideas and different problems and different ... you name it. To have that kind of patience and not climb up a tree every time the smallest thing happens is a great skillset to bring to the opera house, where most of the time it's hurry up and wait. [laughs]
Did you have much exposure to opera as a kid?
Yeah, we listened to everything growing up. Mainly a lot of gospel music and you know I got into R&B, hip-hop and things like that. I was born in the 80's but I really started to understand music in the 90's. And I went to a very musical high school where we had a wonderful music program with Dr. Palmer and Mary Beth Shumate, Mr. Leatherwood. We had a very, very good music program at Brevard High School.
So the combination of family and being exposed to classical music as well in school and things like that, it all just kind of came together. And I have a genuine interest in it. I love music, I'm passionate about the artform, you know? In Rainer Maria Rilke's Letters to a Young Poet, he says, "If you wake up in the morning and the only thing you can think of is writing, you're supposed to be a writer." And when Whoopi Goldberg said to Lauryn Hill on Sister Act 2, "When you wake up in the morning and the only thing you can think about is singing, you're supposed to be a singer." She spoke to me when she spoke to Lauryn Hill on that movie.
Finally, I just have to ask: Do you ever get confused with the mixed martial arts fighter Sidney Outlaw?
Oh - bless his heart - all the time! We actually laugh about it, like we're friends on social media and we support each other, like I send him a "thumbs up" or a "100%", and he does the same for me. We could not be any more different, you know? He doesn't sing and I don't fight. [laughs]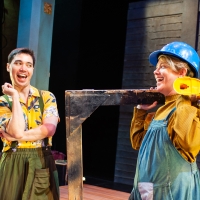 Interview: Bill English of AS YOU LIKE IT at San Francisco Playhouse Loves Everything That Theatre Can Do

November 22, 2022

BroadwayWorld talks to Bill English, Artistic Director & Co-Founder of San Francisco Playhouse, about his new production of the musical adaptation of Shakespeare's 'As You Like It' featuring an rollicking folk-pop score by Shaina Taub running November 17 to January 14.
---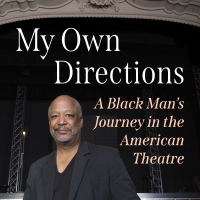 Interview: Sheldon Epps of MY OWN DIRECTIONS: A BLACK MAN'S JOURNEY IN THE AMERICAN THEATRE Recounts the Highs & Lows of His Amazing Career

November 17, 2022

BroadwayWorld talks to Sheldon Epps about his new memoir 'My Own Directions: A Black Man's Journey in the American Theatre' that recounts his struggles and successes leading the Pasadena Playhouse for two decades and directing the Tony-nominated musicals 'Blues in the Night' and 'Play On!' on Broadway and beyond.
---
Interview: Alma Deutscher of CINDERELLA at Opera San José Knows the Score - Because She Wrote It

November 2, 2022

BroadwayWorld chats with 17-year-old classical music phenom about her opera 'Cinderella' which she will be conducting in Opera San Jose's lavish production November 12 to 27.
---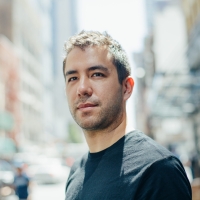 Interview: Christopher Chen of THEATREWORKS NEW WORKS FESTIVAL at Montalvo Arts Center Delights in the Element of Surprise

October 26, 2022

BroadwayWorld chats with OBIE-winning playwright Christopher Chen about his incendiary new play 'The Motion' which will be part of the TheatreWorks New Works Festival at Montalvo Arts Center in Saratoga November 6 to 13. The Festival offers a first look at three intriguing and wonderfully different new plays.
---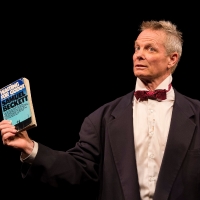 Review: ON BECKETT at A.C.T. Serves Up Bill Irwin's Enthralling Take on the Iconic Writer's Work

October 20, 2022

What did our critic think of ON BECKETT at A.C.T.? Master clown Bill Irwin is the perfect guide through the world of Samuel Beckett in this beguiling and exceedingly entertaining show that excavates the humor in the great master's work while still honoring its underlying existential angst.
---