Latest News on Antonio Salieri
Latest News on Antonio Salieri
Antonio Salieri News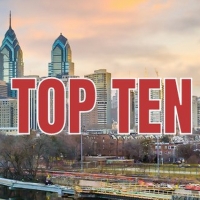 THE BROTHERS SIZE, DAMES AT SEA & More Lead Philadelphia's September Theater Top 10
by BWW Staff - Sep 1, 2022
Philadelphia is never lacking outstanding theatre, whether epic Broadway shows, engrossing dramas or bold fringe offerings. BroadwayWorld is rounding up our top recommended theatre every month. Coming up in September are The Brothers Size, Dames at Sea, and more!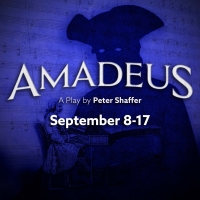 Ephrata Performing Arts Center To Present Peter Shaffer's AMADEUS, September 8-17
by A.A. Cristi - Aug 29, 2022
From September 8th through September 17th, Peter Shaffer's multi-award-winning play, Amadeus, will play at the Ephrata Performing Arts Center (EPAC).
Get Exclusive Presale Tickets For Chicago Symphony Orchestra's 2022/2023 Season
by Team BWW - Jul 27, 2022
Get exclusive presale access to Riccardo Muti's culminating season as music director which revives signature pieces, showcases the Orchestra's principal players and features premieres of new compositions. Season highlights also include guest appearances from Yefim Bronfman, Hilary Hahn, Maurizio Pollini, Joshua Bell, Maria João Pires and returning holiday favorites: A Chanticleer Christmas and Merry, Merry Chicago!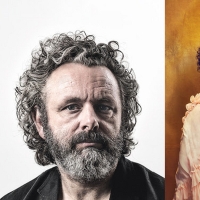 Michael Sheen to Star in New Production of AMADEUS at Sydney Opera House
by Chloe Rabinowitz - Jul 11, 2022
Acclaimed Welsh actor and producer Michael Sheen (The Twilight Saga, Frost/Nixon, The Queen, Tron: Legacy, Masters of Sex, Good Omens, Amadeus) will star as Salieri in a gripping new production of Peter Shaffer's Tony and Academy Award®-winning masterpiece Amadeus at the Sydney Opera House from 27 December, 2022 – 21 January, 2023.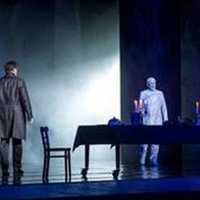 Omer Meir Wellber to receive the Rudi Haussler Prize as Part of the Mozart Days 2022
by Stephi Wild - Apr 12, 2022
With its Mozart Days 2022, the Semperoper is celebrating Wolfgang Amadeus Mozart's Da Ponte operas with a diverse programme of events over the Easter weekend. Under the baton of Omer Meir Wellber, Principal Guest Conductor of the Semperoper Dresden, the three operas Don Giovanni, Le nozze di Figaro, and Così fan tutte will be performed as part of a special programme exploring the Mozart-Da Ponte partnership.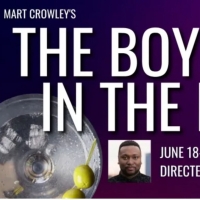 Full Cast Announced for PICT's THE BOYS IN THE BAND
by Chloe Rabinowitz - Apr 11, 2022
"The Most Anticipated Production of 2022" (BroadwayWorld Readers' Poll, 2021) just announced their cast. The Boys in the Band, Mart Crowley's American classic, will begin previews June 16 at the historic Fred Rogers Studio at WQED in an exciting new production by PICT Classic Theatre.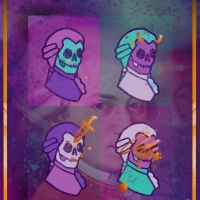 Penfold Theatre Company Announces AMADEUS Cast
by Chloe Rabinowitz - Feb 15, 2022
Penfold Theatre Company has announced cast and creatives for Amadeus directed by new Associate Artistic Director Liz Fisher running March 24–April 9, 2022, at Ground Floor Theatre. A special one-time performance with the Central Texas Philharmonic will play Sunday, April 3 at the Klett Center for the Performing Arts in Georgetown.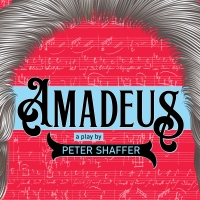 Cast Announced for AMADEUS at the Algonquin Arts Theatre
by Chloe Rabinowitz - Feb 14, 2022
Algonquin Arts Theatre has announced the cast and creative team for its winter production of Amadeus by Peter Shaffer. The play will run at Algonquin Arts Theatre from Saturday, February 26 through Sunday, March 6.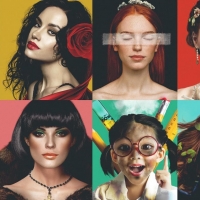 West Australian Opera Launches 2022 Season
by A.A. Cristi - Dec 6, 2021
In 2022, West Australian Opera celebrates stories of hope, passion and purpose in a program that offers audiences a range of experiences. From opera at the company's home at His Majesty's Theatre to performing in iconic West Australian venues, Government House Ballroom and the WACA Ground.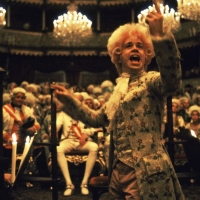 Symphony San Jose Presents AMADEUS Live Film In Concert, February 12-13, 2022
by A.A. Cristi - Dec 1, 2021
Symphony San Jose presents 'Amadeus LIVE"    with Live Orchestra and Chorale, Saturday, February 12 at 8pm and Sunday, February 13.
Antonio Salieri Videos
STAGE TUBE: Meet the Company of The Old Globe's 2011 Shakespeare Festival
by BroadwayWorld TV - May 15, 2011
The Old Globe's 2011 Shakespeare Festival will include Peter Shaffer's AMADEUS as well as Shakespeare's THE TEMPEST and MUCH ADO ABOUT NOTHING. The festival will take place at the outdoor Lowell Davies Festival Theatre in San Diego. On their first day of rehearsal, April 19, the cast and creative team of the festival created a video to introduce themselves.