Jim Munson
Jim has been hooked on theater ever since being dazzled by a high school production of "Damn Yankees" in Wilmington, Delaware way back in 1972 featuring his older brother in a cameo role. Fortunately, his horizons have expanded just a bit since then. A longtime San Francisco resident, Jim is an avid theater- and dance-goer throughout the Bay Area. He has also followed the theater scene across the country and loves nothing more than the 3-show days that can occasionally be scheduled in New York City. For the record, he holds a BA in Theater Arts from SUNY Buffalo, but happily learned long ago that his skills as a discerning audience member far exceed his skills as an actor.

MOST POPULAR ARTICLES
LAST 30 DAYS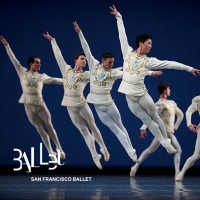 BWW Review: JEWELS at San Francisco Ballet Offers a Treasure Trove of Spectacular Dancing
Posted: Apr. 5, 2021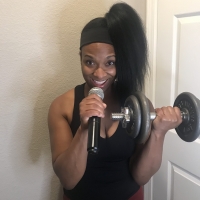 BWW Interview: Candace Johnson of CJ'S FITNESSING on MarshStream Combines Singing & Exercise to Help You Find Your True Voice
Posted: Apr. 9, 2021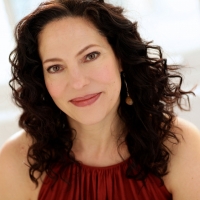 BWW Interview: Giovanna Sardelli of NEW WORKS FESTIVAL ONLINE at TheatreWorks Silicon Valley Champions Boundary-Breaking Theatre
Posted: Apr. 22, 2021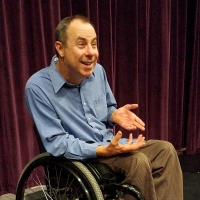 BWW Interview: Mark McGoldrick of COUNTERCOUP at The Marsh Shares His Own Unlikely Journey from Juvenile Delinquent to Public Defender
Posted: Apr. 27, 2021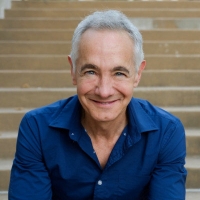 BWW Interview: Jason Graae of PERFECT HERMANY at 42nd Street Moon Celebrates the Legacy of His Dear Friend Jerry Herman
Posted: Apr. 14, 2021


LAST 365 DAYS
BWW Interview: Darryl Van Leer of MANDELA: LET FREEDOM REIGN at MarshStream Uses His Many Talents to Uplift Us All
Posted: Feb. 2, 2021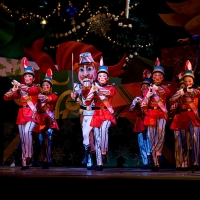 BWW Review: NUTCRACKER ONLINE at San Francisco Ballet Delivers Some Much-Needed Holiday Cheer
Posted: Dec. 8, 2020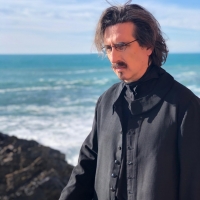 BWW Interview: Hershey Felder of BEFORE FIDDLER at TheatreWorks Silicon Valley Brings Seminal Writer Sholem Aleichem to Life
Posted: Jan. 29, 2021


BWW Interview: Efra?n Sol?s of THREE DECEMBERS at Opera San Jose Loves Performing Works That Reflect Who We Are Now
Posted: Dec. 10, 2020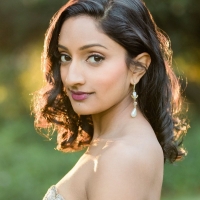 BWW Interview: Maya Kherani of THREE DECEMBERS at Opera San Jose Brings a Complex Terrance McNally Character to Life
Posted: Dec. 29, 2020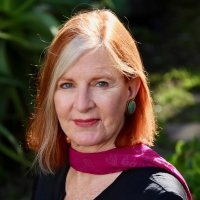 BWW Interview: Gail Schickele of SOLO ARTS HEAL at MarshStream Helps Us Explore Serious Issues with Humor and Heart
Posted: Dec. 15, 2020


BWW Review: PROGRAM 05 at San Francisco Ballet Highlights the Talents of Its Superb Dancers

April 28, 2021

The latest offering of San Francisco Ballet's 2021 Digital Season shows off the wondrous artistry of the company's dancing more than anything. This mixed rep program of 3 very different ballets originally made on the company provides a dazzling showcase for the dancers' versatility, technique and musicality.
---
BWW Interview: Mark McGoldrick of COUNTERCOUP at The Marsh Shares His Own Unlikely Journey from Juvenile Delinquent to Public Defender

April 27, 2021

Actor-writer-lawyer Mark McGoldrick is someone with an unusually compelling life story. A self-described former "fuckup" whose youth was largely spent in a haze of drug use and delinquency, McGoldrick was involved in a horrifying accident that could have cost him his life and did leave him paralyzed. Instead of wallowing in self-pity, McGoldrick used this tragedy as an opportunity to reset his life. He went to Harvard Law School and became a public defender for Alameda County, representing people, mostly of color, charged with the same offenses of his earlier days. A number of years ago, he felt the compulsion to start putting his riveting stories onstage by writing and performing solo shows. McGoldrick is now chronicling his story over four monthly episodes in Countercoup, The Marsh's first broadcast series. Countercoup will be presented the first weekend of each month, May 1 – August 8, 2021 with a new installment performed each weekend at 7:30pm (PDT), Saturdays and 5:00pm (PDT), Sundays. BroadwayWorld recently spoke with McGoldrick while he was on a break from his day job as a public defender in downtown Oakland. We discussed how he was able to recover from personal tragedy and to harness his innate mouthiness to use it for the greater good, how his stage work can affect his loved ones, ongoing issues with our justice system, and some unanticipated benefits from the Covid pandemic for folks with disabilities. As expected, he was fascinating to talk to – keenly intelligent and brutally honest with a sly sense of humor, but also deeply thoughtful, considerate and ultimately quite hopeful. He has a propensity to speak in long, complex sentences that manifest his experience as a public defender.
---
BWW Interview: Giovanna Sardelli of NEW WORKS FESTIVAL ONLINE at TheatreWorks Silicon Valley Champions Boundary-Breaking Theatre

April 22, 2021

While the theatre world continues to engage in much-needed conversations about how to make our art form more inclusive and equitable, TheatreWorks Silicon Valley is offering a tangible example of what that can look like. Its New Works Festival Online will stream an advance look at tomorrow's boundary-breaking plays and musicals from an astoundingly diverse array of theatre makers. Transforming the Tony-winning company's annual festival into a virtual experience, New Works Festival Online offers digital audiences an extraordinary opportunity to view new plays and selections from new musicals, and learn more about the development process in conversations with the playwrights. New Works Festival Online runs April 23 - May 15, 2021 with performances streaming live. Streaming access is available at pay what you can pricing ($10 minimum for a festival pass) at theatreworks.org. BroadwayWorld recently spoke with Giovanna Sardelli, TheatreWorks Artistic Associate and Director of New Works, from Las Vegas, where she was born and raised and has been spending most of the pandemic away from her actual home in New York. Sardelli has made a career out of championing new works and seeking out voices we may not have heard before, and her enthusiasm for her work is infectious. Any conversation with her is bound to convince you that you need to venture away from the tried and true and take a chance on a playwright you may be unfamiliar with. Not only will it expand your horizons, but you will also be moved and entertained.
---
BWW Interview: Darryl Van Leer of THE ESCAPE OF FREDERICK DOUGLASS at The Marsh Brings the Iconic Abolitionist Thrillingly to Life

April 20, 2021

honor of Black leaders who shaped and defined American history, The Marsh is presenting Darryl Van Leer's riveting The Escape of Frederick Douglass on its digital platform, MarshStream. Van Leer wrote and stars in the acclaimed production, which brings to vivid life the early years of African American rights activist Frederick Douglass, from his youth as an unruly boy caught in a slave training camp to his gripping and suspenseful train ride to freedom. Immediately following the performance, Van Leer will be joined by The Marsh Founder/Artistic Director Stephanie Weisman for a Q&A. The Escape of Frederick Douglass will be streamed on Saturday, April 24 at 7:30pm PDT. For more information, please visit www.themarsh.org/marshstream. BroadwayWorld up with Van Leer last week from his home base in Nashville, Tennessee. An actor with some notable film & TV credits, Van Leer is perhaps best known for his stage works about political and cultural leaders, including musical performers such as Ray Charles and Little Richard. We discussed The Escape of Frederick Douglass and how he went about bringing such an iconic historical figure to life, and his thoughts on finding hope in difficult times. Van Leer has made it his mission to take inspiration from these great historical figures and pass it on to his audiences.
---
BWW Interview: Jason Graae of PERFECT HERMANY at 42nd Street Moon Celebrates the Legacy of His Dear Friend Jerry Herman

April 14, 2021

San Francisco's revered 42nd Street Moon kicks off its 2021 "Moonbeams" season with Jason Graae in Perfect Hermany, a tribute to the late, great Jerry Herman, writer of such classic musicals as Hello, Dolly!, Mame and La Cage Aux Folles. The title Perfect Hermany is an unusually apt one as Graae is the perfect interpreter of Herman's work, having starred in a much-lauded production Herman's The Grand Tour in LA and toured for years with Herman in Hello, Jerry!, a revue of Herman's work. Perfect Hermany is available for streaming on Fridays, Saturdays and Sundays through May 2, 2021. For additional information and to purchase tickets, visit 42ndStreetMoon.org. Among his many credits, Graae has appeared on Broadway numerous times, toured extensively as The Wizard in Wicked, performed with major symphonies across the country, recorded dozens of musical theater albums and has enjoyed a long association with 42nd Street Moon. He is known for the improbable combination of his antic, go-for-broke comedic style and the impeccable musicianship of his soaring tenor. He is the type of performer who can make you bust a gut one moment, and then melt your heart the next.   BroadwayWorld caught up with Graae last week from his home base in LA soon after he had completed filming Perfect Hermany. We talked about his long association with both Herman and 42nd Street Moon, his favorite Herman songs, a couple of key roles that somehow got away from him and a few he still hopes to have a go at. Graae is always a blast to talk to. It seems the guy just is incapable of not being funny, but he is also thoughtful and kind, and sort of a walking treasure trove of theatrical lore. The following conversation has been condensed and edited for clarity.
---
BWW Interview: Candace Johnson of CJ'S FITNESSING on MarshStream Combines Singing & Exercise to Help You Find Your True Voice

April 9, 2021

You may not be aware of World Voice Day, but it's celebrated every April 16th to demonstrate the enormous importance of the voice in the daily lives of all people. I can't imagine a better person to observe it with than Candace Johnson, who leads CJ's FitnesSing!™ on the MarshStream platform every Friday at 12:00 noon PT, free of charge. Her unique method combines physical activity with vocal training, and if either of those things gives you some trepidation, you needn't worry. She blends the two seamlessly and makes it all accessible to students at all levels. In a single hour you'll get some exercise, you'll sing, and you'll learn a lot about the voice and different vocal styles. And most of all, you will likely have a blast. Johnson is definitely a "people person" whose enthusiasm for is infectious. A soprano acclaimed for her vocal clarity and expressive interpretation, Johnson has concertized widely, including guest appearances at Carnegie Hall and The Manhattan Center. She earned her doctorate in voice performance from the University of Michigan and is on the music faculty at UC Berkeley. BroadwayWorld caught up with her recently to find out how she came up with her innovative approach. She also talked about her background growing up in the South as a girl who sang from a young age but didn't initially see a path for herself as a serious student of voice. She was eventually able to fuse her Black music heritage with her classical training to find her true voice. Johnson is a delightful conversationalist, fun and upbeat yet also open and honest about her own struggles, and warm and empathetic in her responses. And she has an uncanny ability to make even the nerdiest aspects of vocal health sound like fun.
---
BWW Review: JEWELS at San Francisco Ballet Offers a Treasure Trove of Spectacular Dancing

April 5, 2021

The latest program in San Francisco Ballet's 2021 digital season is the glorious return of George Balanchine's Jewels. BroadwayWorld reviews the thrilling production now streaming through April 21, 2021.
---
BWW Interview: Hershey Felder of HERSHEY FELDER, PUCCINI at TheatreWorks Silicon Valley & Opera San Jose Creates a Moving Portrait of the Beloved Composer

March 10, 2021

Virtuoso pianist, actor and writer Hershey Felder certainly knows how to handle any curveballs life throws him. Stuck in Florence, Italy (poor guy!) for the duration of Covid, he is using his Tuscan surroundings to enrich his new show about native son Giacomo Puccini. TheatreWorks Silicon Valley and Opera San José are coming together to offer viewers the world premiere livestream of Hershey Felder, PUCCINI, a new work by and starring Felder, along with guest stars from the opera world - baritone Nathan Gunn, sopranos Gianna Corbisiero and Ekaterina Siurina, and tenor Charles Castronovo. Presented by Hershey Felder Presents Live from Florence, Hershey Felder, PUCCINI tells the story of a young musician captivated by the world of opera, particularly by Puccini's eternally popular works La Bohème, Tosca, and Madama Butterfly. Sumptuously filmed and performed on location in Lucca, Italy in the very home where Giacomo Puccini was born, Hershey Felder, PUCCINI combines theatre, music and film to create a uniquely moving experience for audiences. The show will be streamed live at 5pm PST on Sunday, March 14, 2021 (with streaming on-demand access through March 21). To buy tickets or find more information, visit TheatreWorks.org or Operasj.org. Ticket sales directly benefit the arts organization through which they are purchased. BroadwayWorld spoke with Felder earlier this week from his home in Florence while he was in the midst of making final tweaks to the show. He is super fascinating and just plain fun to talk to. His knowledge of, and love for, the arts runs so deep that that I always come away from any conversation with him having learned something, having been entertained and having been moved. Much like the experience of seeing one of his shows, in fact. Underscoring everything is his irrepressible sense of humor and musical way with words.
---
BWW Review: PROGRAM 03 at San Francisco Ballet Delivers Terrific Performances in Some Striking Ballets

March 9, 2021

There is a lot to love in San Francisco Ballet's recently unveiled Program 03 of mixed repertoire, even if it takes a bit of a dip in the middle. The program gets off to a smashing start with Alexei Ratmansky's Symphony #9, which is part of his justly celebrated Shostakovich Trilogy. Next up is Danielle Rowe's world premiere dance film 'Wooden Dimes' set in the world of 1920's vaudeville. The program comes to a rousing close with Yuri Possokhov's 'Swimmer' an imaginative take on the John Cheever short story. Program 03 is available to stream through March 24th.
---
BWW Interview: Margo Hall of [HIEROGLYPH] at Lorraine Hansberry Theatre Seizes the Moment to Champion Culturally-Specific Work

March 8, 2021

When Lorraine Hansberry Theatre announced last September that Bay Area theatre luminary Margo Hall had been appointed as its first female Artistic Director, it felt like a promise of good things to come. Six months later, the venerable company is back up and running full steam ahead with its first staged production since the COVID-19 pandemic began, Erika Dickerson-Despenza's [hieroglyph], available to stream on-demand March 13th through April 3rd. Hall directed this as a co-production with Lorraine Hansberry Theatre's long-time collaborator San Francisco Playhouse, and would seem to be the perfect director to bring it to life. Dickerson-Despenza is a Tow Playwright-in-Residence at New York's Public Theater who centers her writings on Black women's land legacies and distinct experiences of environmental racism. Telling the raw, honest story of a 13-year-old girl struggling Post-Hurricane Katrina, wrestling with being displaced to a new city while secretly coping with the PTSD of an assault at the Superdome, [hieroglyph] is part of Dickerson-Despenza's 10-play Katrina cycle focused on the effects of Hurricane Katrina and its state-sanctioned, man-made disaster rippling in & beyond New Orleans. Hall describes the play as "tragically beautiful." Patrons may support the organization of their choice by purchasing tickets from Lorraine Hansberry Theatre at lhtsf.org or from San Francisco Playhouse at sfplayhouse.org. BroadwayWorld spoke with Hall last week, just as she was preparing to meet her cast in person for the first time after weeks of Zoom rehearsals. Speaking to her, I got the distinct impression of someone who is exactly where she needs to be right now. This may be her first stint as an artistic director, but in so many ways she has been preparing for this role her entire life. Her decades of experience as an actor, director, playwright, professor and activist all coalesce to serve her in her new role. We talked about her hopes to expand Hansberry's purview, the need to create culturally-specific theatre, and the exigencies of producing theatre and TV (she is also acting in the new "Blindspotting" series!) during Covid times. Throughout our conversation, I was struck by the sheer joy she exudes for making theatre and for finding herself in a place where she can create new opportunities for Black theatre artists.
---
BWW Interview: Hai-Ting Chinn of SCIENCE FAIR: AN OPERA WITH EXPERIMENTS on MarshStream Celebrates Our Collective Capacity for Awe and Wonder

March 2, 2021

There are just some people on this planet who naturally operate on a more creative level than the rest of us, and mezzo-soprano Hai-Ting Chinn is clearly one of those people. She is bringing her wildly inventive musical science show Science Fair: An Opera with Experiments to The Marsh on Saturday, March 6th.  Conceived and performed by Chinn with pianist Erika Switzer, Science Fair pairs luscious operatic vocals with light-hearted humor and science lectures. Chinn herself describes it as "a classical cabaret of science songs with science communication staging, including live experiments and slide shows, a little audience participation and a general sort of Bill Nye fun." Science Fair will be available for livestream at 5:00pm PST on March 6th, followed by a post-performance Q&A with The Marsh Founder/Artistic Director Stephanie Weisman. Chinn will also appear two days prior to that on Stephanie's MarshStream at 7:30pm on Thursday, March 4th to discuss this innovative work. For more information, visit www.themarsh.org/marshstream. BroadwayWorld caught up with Chinn last week from her home in the Hudson Valley, where she had just moved from New York City only two days earlier. A Northern California native with degrees from the Eastman and Yale Schools of Music, Shinn has enjoyed an unusually eclectic career, with credits as varied as touring around the world in Phillip Glass's Einstein on the Beach, playing Lady Thiang in The King & I on the West End, and performing with the experimental Wooster Group in New York. Given her resume, I had thought she might be fascinating to talk to, and she did not disappoint. I mean, what other opera singers do you know who do science in their spare time, just for fun? We talked about how Science Fair came to be, her passion for the creative process, and our evolving understanding around issues of racial and gender equity. In conversation, she is candid and accessible, brainy and funny, and always very, very thoughtful. Underlying everything is her enduring joy in pushing the boundaries of what it means to create musical art.
---
BWW Interview: Dipti Mehta of HONOUR: CONFESSIONS OF A MUMBAI COURTESAN on MarshStream's 'Solo Arts Heal' Series Has Amazing Stories to Tell

February 26, 2021

Indian American actress and playwright Dipti Mehta's award-winning work, HONOUR: Confessions of a Mumbai Courtesan kicks off Women's History Month at The Marsh, which will focus the spotlight on female performers throughout the month of March. Offered via a MarshStream livestream, HONOUR incorporates original music, the dazzling colors of India, and a riveting plot worthy of Bollywood. Described as Memoirs of Geisha meets Slumdog Millionaire, it is a vibrant coming-of-age story set in the red-light districts of Mumbai. Centering on a mother-daughter duo, it examines inter-generational prostitution and why it exists, and addresses the issues of sex trafficking and human rights. This compelling work was named "Best Solo Show" at New York's FRINGE in 2016 and was hailed as "beautiful and devastating" in a five-star review by Time Out NYC. Following the performance, Dipti will join the Solo Arts Heal host to discuss raising awareness and how to make a difference in the community of sex workers. HONOUR: Confessions of a Mumbai Courtesan will be streamed at 7:30pm PST on Wednesday, March 3. For more information, visit www.themarsh.org/marshstream. The performance will also be archived and available to watch on demand via The Marsh's YouTube channel. BroadwayWorld recently spoke with Mehta while she was spending some time in Mumbai before heading back to her current home base in New York. To say that she has led an atypical life would be an understatement. An ardent feminist from a very young age in Mumbai, she became an actress and radio host in her teens before coming to America to get her doctorate Molecular & Cellular Biology and work in cancer research at Sloan Kettering. In recent years, she has returned to her true passion of theater with a focus on telling stories we haven't heard before. In a wide-ranging conversation, we talked about the genesis of HONOUR, her unorthodox career path, and the current status of South Asian representation in the arts.
---
BWW Interview: Daniel Thomas of YOU CAN'T STOP THE BEAT at 42nd Street Moon Helps Craft a Joyful, Star-Studded Virtual Gala

February 23, 2021

For oh-so many reasons, it seems there is finally a feeling of optimism in the air as we emerge from the dark days of 2020. San Francisco's 42nd Street Moon has decided to capitalize on that with their star-studded virtual Gala You Can't Stop the Beat, which streams on Sunday, February 28th beginning at 6:00pm PST. You Can't Stop the Beat will be hosted by Broadway actor and beloved "Moonie" Jason Graae and feature performances from a number of Tony winners and nominees. Musical theatre luminaries Liz Callaway, Michael Maguire, Faith Prince and Emily Skinner, plus dozens of other musical theater artists from the Bay Area and beyond will perform numbers from favorite musicals such as Hairspray, Come From Away, Bye Bye Birdie, Hamilton and many more. All proceeds from the virtual gala will support programs that are critical to the expansion of Moon's programming and continuation of their mission - including MoonSchool's education and outreach programs and the renovation of their home at the Gateway Theatre. To learn more about the event or to make a donation, visit www.42ndstmoon.org/annualgala. BroadwayWorld recently caught up with Daniel Thomas, who shares duties as Moon's Co-Executive Director with Daren A.C. Carollo. Thomas' current hopefulness and gratitude for having made it through a difficult year is palpable. Putting this particular gala together has clearly been a joy, and Thomas is confident that Moon audiences have much to look forward to in the coming year.
---
BWW Review: PROGRAM 02 at San Francisco Ballet Shows How Thrilling Contemporary Dance Can Be

February 17, 2021

San Francisco Ballet just released the second program of its 2021 digital season and it's a knockout. The mixed-rep program of 3 very different contemporary ballets beautifully shows off the breadth and depth of the company's artistry. Watching it, I kept saying to myself, "God, they're good!" The headliner of the program is 'Colorforms,' a stunning world premiere by Myles Thatcher.
---
BWW Interview: Mary Goggin of RUNAWAY PRINCESS Shares Her Unlikely Journey on MarshStream's 'Solo Arts Heals'

February 12, 2021

Mary Goggin has quite a story to tell in her play Runaway Princess, and perhaps the most astonishing thing is that it's all true. She left home at 13 to escape her strict Irish Catholic upbringing, then spent years in drug addiction and prostitution before becoming sober and finding her true calling as an actor, and ultimately emerging back into the light of survival, motherhood and daily joy. Laced with an uncommon blend of brash humor and understated pathos, Runaway Princess received three awards at the United Solo Festival 2018 in New York City (Best Storyteller, Solo Critics Choice, Best Seller) as well as the Best Actor Award at the Galway Fringe 2019 and the Fringiest Award at the Baltimore Fringe 2019. On Wednesday, February 17th at 7:30pm PST, Goggin will appear on the Marshstream Solo Arts Heal series to present excerpts from the play and discuss how she overcame the pain, struggle and loss to discover her own resilience and pursue a blissful life. For further information, visit www.themarsh.org/marshstream. The episode will also be archived and available to watch later on The Marsh's YouTube channel. BroadwayWorld spoke with Goggin from her home base in the Bronx. Ever the dyed-in-the-wool New Yorker, she is gutsy, warm and brutally honest. She also appears to have somehow survived her painful past without an ounce of self-pity, or the need to moralize or proselytize.
---
BWW Interview: Darryl Van Leer of MANDELA: LET FREEDOM REIGN at MarshStream Uses His Many Talents to Uplift Us All

February 2, 2021

The uncommonly versatile actor/writer/musician Darryl Van Leer has made it his mission to provide inspiration to others. It would therefore be hard to think of a more perfect way for The Marsh to launch Black History Month than with a live performance of his electrifying one-man play, Mandela: Let Freedom Reign, which it will present on MarshStream on Saturday evening, February 6th. From his early life to his epic struggles against apartheid, Nelson Mandela comes to vivid life in this life-affirming performance. An icon of democracy and social justice, Mandela's life-long dedication to promoting forgiveness and equality are celebrated in this stirring reminder of one man's incredible impact. Mandela: Let Freedom Reign will be presented at 7:30pm PST on Saturday, February 6th on MarshStream. Van Leer will also appear two days prior to that on Stephanie's MarshStream at 7:30pm PST on Thursday, February 4th to discuss the play and perform a brief excerpt. For more information, visit www.themarsh.org/marshstream. Also, please note that the performance on February 6th will be live only, and not archived for later viewing. Van Leer is a man of many talents who has enjoyed an exceptionally wide-ranging career. While his theater work has focused primarily on his one-man shows about iconic historic and musical figures, he has also racked up some impressive film and TV credits in ensemble projects, sharing the screen with acting luminaries such as James Earl Jones, Samuel L. Jackson and Rue McClanahan. BroadwayWorld spoke with Van Leer last week from his home base in Nashville, Tennessee.  In conversation, he is instantly and effortlessly engaging, warm and upbeat, and clearly thankful for the opportunity to create and perform works of inspiration. His Kentucky roots are evidenced by the delightfully musical lilt in his speech patterns.
---
BWW Interview: Hershey Felder of BEFORE FIDDLER at TheatreWorks Silicon Valley Brings Seminal Writer Sholem Aleichem to Life

January 29, 2021

Good news for Hershey Felder fans and musical theater afficionados everywhere! TheatreWorks Silicon Valley is launching the New Year with three world premiere livestreamed performances in partnership with Hershey Felder Presents Live from Florence. First up is Hershey Felder as Sholem Aleichem in BEFORE FIDDLER, presented live at 5pm PST on Sunday, February 7, 2021. Decades before the beloved musical Fiddler on the Roof first delighted audiences, there was Sholem Aleichem and his beloved character of 'Tevye the Milkman.' Long before songs like "Tradition," "If I Were a Rich Man" and "Sunrise, Sunset" first beguiled audiences, there was klezmer, a music that imitated talking, laughing, weeping, and singing, and where musicians didn't just make music, they spoke to audiences in song. Acclaimed playwright & performer Felder will play Sholem Aleichem, giving audiences the true story of what happened 'Before Fiddler.' He will be joined by Florence's celebrated Klezmerata Fiorentina, comprised of top musicians from Florence's world-famous Orchestra of the Maggio Musicale. Filmed partially on location where the events actually took place, this production will feature the stories and characters of Sholem Aleichem, along with authentic klezmer music that is sure to move the soul. For more information and to purchase tickets, please visit www.theatreworks.org. BroadwayWorld spoke with Felder last week from his home in Florence where he's been based ever since the Covid pandemic hit. As always, Felder is fascinating and delightful to talk to, simultaneously brainy and emotionally transparent, and confident enough in his own talents to be open about his enduring fears.
---
BWW Interview: Lynne Kaufman of DIVINE MADNESS at MarshStream Explores the Boundaries Between Creativity and Insanity

January 28, 2021

If your former spouse wrote a book describing how they left you to take up with someone else, even quoting your personal letters during the breakup – what would you do? That is the tantalizing question explored by Lynne Kaufman in her newest play, 'Divine Madness,' debuting January 30th and 31st on MarshStream. Local stage favorites Julia McNeal and Charles Shaw Robinson will play the roles of celebrated writer Elizabeth Hardwick and poet Robert Lowell, who had a long and intensely complicated marriage. Lowell went on the win the Pulitzer for this work, while Hardwick was left destroyed. What are the chances you would reunite after that kind of public betrayal? BroadwayWorld spoke with Kaufman from her home in San Francisco to learn more about what prompted her to write about Hardwick and Lowell, and also to talk about her long and productive partnership with The Marsh, where her play Who Killed Sylvia Plath? recently won top honors at the The MarshStream International Solo Fest. Kaufman is a terrific conversationalist, at once uncommonly erudite and naturally chatty. It is also clear that she is a born storyteller. Even the simplest question can lead her to unexpected places, like a fascinating tale of meeting spiritual guru Ram Dass in Hawaii.
---
BWW Review: A MIDSUMMER NIGHT'S DREAM at San Francisco Ballet Enchants & Delights

January 25, 2021

We may be in the doldrums of winter right now – with nippy temperatures, dark skies and some much-needed rain – but January also means that San Francisco Ballet (SFB) is back in season for the next several months and, to me, that signifies all's right with the world. SFB is kicking off its 2021 digital season exactly where it left off last March, when the remainder of its 2020 season was abruptly cancelled for obvious reasons. The company presented an enchanting new production of George Balanchine's A Midsummer Night's Dream only to have the curtain come down on opening night to the news that the just-ended performance would be its last for the season.
---
BWW Interview: Maya Kherani of THREE DECEMBERS at Opera San Jose Brings a Complex Terrance McNally Character to Life

December 29, 2020

Opera San José hits it out of the park with its immensely moving new virtual production of Three Decembers, the chamber opera by composer Jake Heggie and librettist Gene Scheer, based on an unpublished play by Terrance McNally. Due to popular demand, streaming access has now been extended through January 31, 2021. It's about a family of three – diva Maddie, played by world-renowned mezzo-soprano Susan Graham, and her two adult children Bea and Charlie, played by Opera San José Resident Artists Maya Kherani and Efraín Solís. In a swift 90 minutes, the three journey from a place of disconnect to a place of understanding and ultimately healing. BroadwayWorld spoke with Ms. Kherani shortly after she had completed filming 'Three Decembers.'
---