THE BOY FRIEND at California Stage Theatre - The End of an Era with Sacramento Icon Ron Cisneros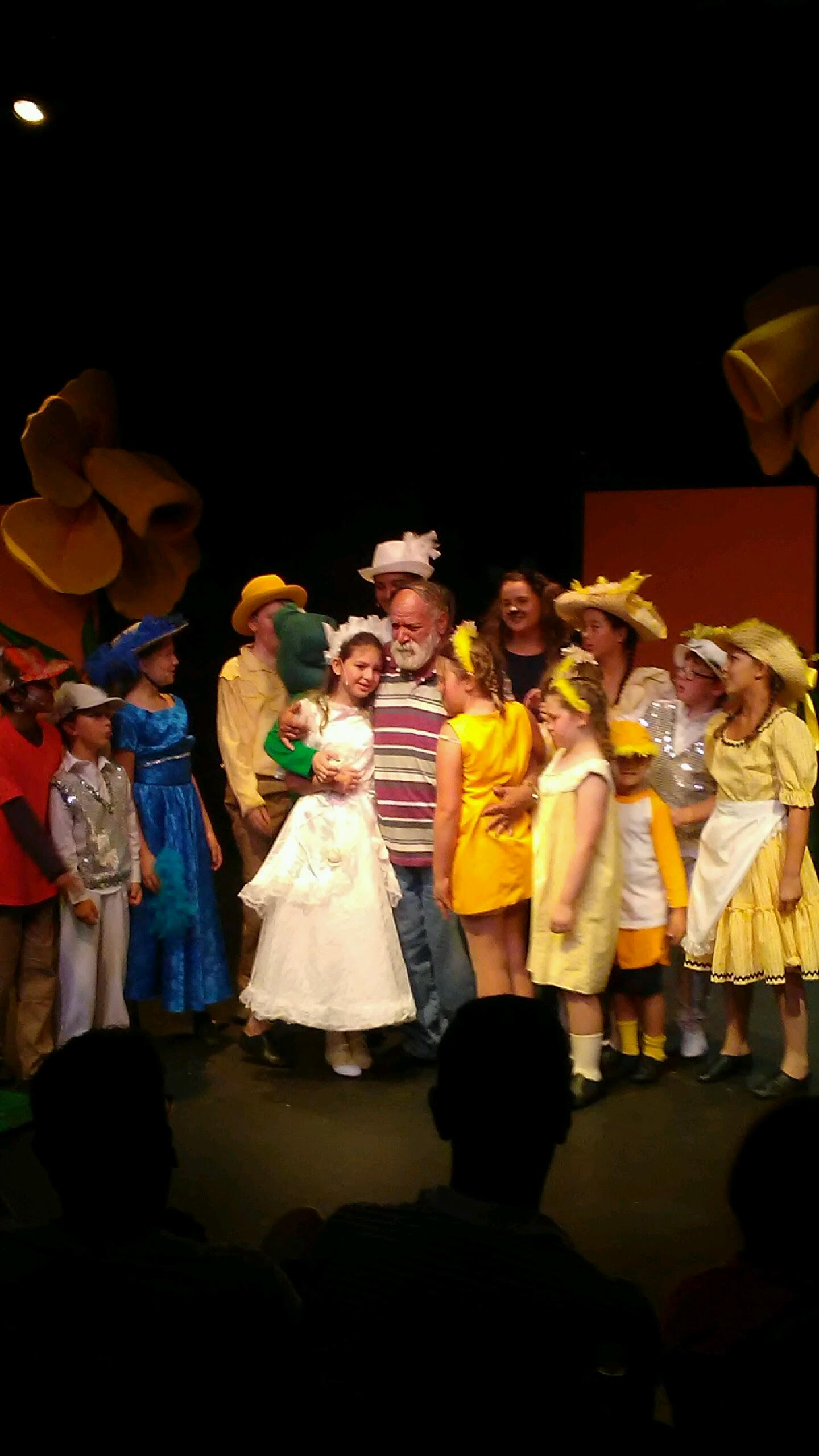 The Sacramento children's theatre community is going to have some big shoes to fill next summer. For the past 32 years kids have flocked to the Pied Piper of junior musical theatre, Ron Cisneros. Watching him with "his kids", as he calls them, it's no wonder that he has put on a successful summer program since 1985. He alternates between big hugs, stern affection, and an intense dedication to the craft that has made him a Sacramento icon. Unfortunately, this is the last summer of children's workshops for Cisneros Studio of Dance.
Ron Cisneros began his career as a professional dancer in 1965. After working at Disneyland as Prince Charming, he spent 7 years as a dance director for Disney on Parade and was sent to Australia to restage the show. He traveled the United States as the Cowardly Lion in the 50th Anniversary Wizard of Oz tour. He has worked on stage and in film with famous names such as Elvis Presley, Julie Andrews in Mary Poppins, Barbra Streisand in Hello, Dolly!, Mickey Rooney, and Cathy Rigby.
After spending many years traveling the world as a dancer, Cisneros decided to come back to Sacramento and give back to the community what he had been given. He opened up a studio on 21st Street and began his long second career as a mentor to hundreds of Sacramento youth. For the past 40 years he has taught, choreographed and performed with Galena Street East, Music Circus, River City Theatre Company, Sacramento High School, and Natomas Charter School.
Even though he loves performing and being on stage, he garners his energy from the children that he teaches and only takes one to two weeks off per year. He sees his summer shows as a chance for the children to learn and grow and take on parts that they may not normally get in a larger production. Such is the loyalty that he earns that parents of workshop students long grown come from afar to help him with his productions. Kids who have outgrown the workshops come to run sound and lights for the new generation. He does reciprocate and travels the country to surprise his former students by seeing them in their productions. Many have gone on to professional careers in dance and musical theatre.
After the final performance of the youth workshop, Honk Jr., last weekend, not a dry eye could be found in the house. Cisneros pushed these kids to stage an incredible production in about 3 weeks' time, developing a relationship with each one along the way. Knowing that this would be their last summer working with him prompted tears and promises to follow him to River City Theatre Company, where he still choreographs twice a year. If you missed last weekend's performances, you still have a chance to see the excellence that Ron Cisneros commands.
The teen workshop, The Boy Friend, plays August 3-5, Thursday and Friday at 7 p.m. and Saturday at 2 p.m. and 7 p.m. at The California Stage at 2509 R St., Sacramento.
Related Articles View More Sacramento

Stories

Shows