Photo Flash: First Look at B Street Theatre's A CHRISTMAS CAROL
After a sold-out run on B Street Theatre's Family Series Stage in 2015, Buck Busfield's adaptation of A Christmas Carol returns to B Street's Mainstage as the 2016 Holiday Show. Called "a set piece of costume-changing, door-slamming comic gold" by the Sacramento Bee, this production is sure to warm the hearts of children and adults alike. Featuring B Street's beloved Company Members Greg Alexander reprising his role of Ebenezer Scrooge, John Lamb, Amy Kelly, Tara Sissom and Kurt Johnson, this production is a must-see this Holiday Season.
In our Christmas Carol we have all of the regulars - Scrooge, Tiny Tim, Three Spirits, Three Ghosts, Fred and the Cratchits. But this production wouldn't be unique to B Street Theatre without a special twist. This Christmas, Ebenezer Scrooge is tired of having his sickeningly sweet redemption told and retold every December for the last 173 years. He plans to outwit the three ghosts by drinking tea and dismissing their warnings, while the other characters implore Scrooge to reconsider his actions by staging an effective intervention. Buck Busfield and Ebenezer Scrooge make Charles Dickens wriggle in his grave this holiday season as they tell the story that should have been told all along.
B Street Theatre was originally founded in 1986 for the purpose of bringing the excitement of live performance to children through the B Street Theatre School Tour. This educational outreach program serves over 200,000 students in Northern California annually.
Other B Street Theatre programs include the B Street Theatre Family Series and Family Series Student Matinees (for school field trips), the B3 Series, B Street Acting Conservatory and Studio for Young People, and the B Street Theatre Internship program for pre-professional and post-college training.
B Street Theatre has produced over 250 professional productions since 1986.
More information at www.bstreettheatre.org.
The mission of B Street Theatre is to promote education and literacy, social interaction, and cultural enrichment by engaging children and adults in the highest quality theatre arts and playwriting.
Check out the first photos of the unique production below!
Photo Credit: B Street Theatre Staff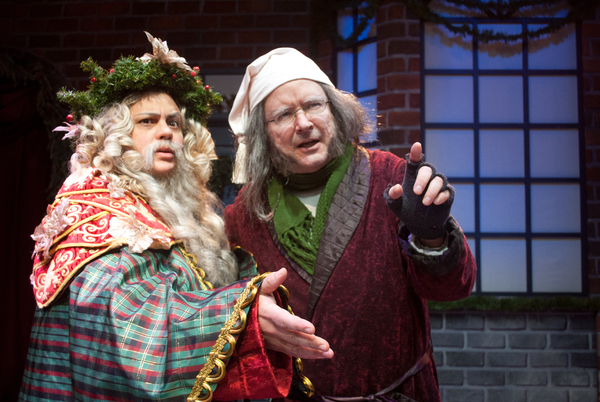 Amy Kelly and Greg Alexander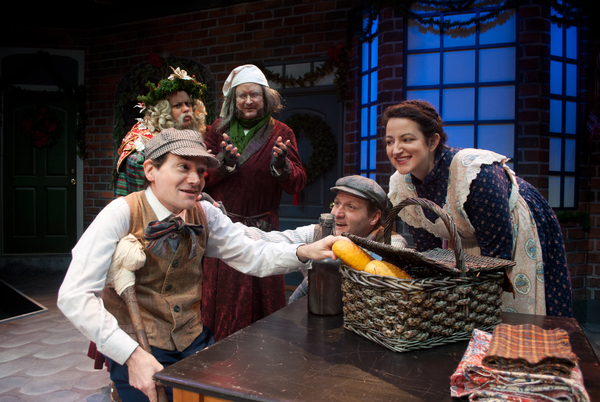 John Lamb, Amy Kelly, Greg Alexander, Kurt Johnson and Tara Sissom