Photo Flash: First Look at Artist Rep's BLITHE SPIRIT
Having already extending the run of the show twice, Artists Rep will present Noël Coward's elegantly comedic classic, Blithe Spirit, this holiday season. This production is directed by Christopher Liam Moore, an Oregon Shakespeare Festival company member, who directed our 2013 hit comedy Red Herring, and who recently returned from a stint on Broadway with the Tony Award-winning All the Way. Blithe Spirit starts previews November 25 and has already been EXTENDED through January 4. BroadwayWorld brings you photos of the show below!
As a complement to Blithe Spirit, Artists Rep is pleased present a two-night concert event called Noël at Noël - Susannah Mars & friends sing Noël Coward on the set of Blithe Spirit, on Mondays, December 1 and 8 at 7:30pm. This is the first of a new series at the theatre, called Artists Rep in Concert, which adds a musical programming complement to the play being presented on stage. The show is curated and stars acclaimed singer and recording artist, Susannah Mars, a Resident Artists at Artist Rep. Noël at Noël is directed by Resident Artist Sarah Lucht, with musical direction by Rick Lewis, and features three young performers from Staged!, a Company in Residence at Artists Rep that provides pre-professional musical theatre training to young people. It will be an elegant night of evening dresses, tuxedos, champagne and song including nearly two dozen songs written by the talented Noël Coward and grouped by tone to demonstrate Coward's aesthetic and artistic range.
Also reflecting Blithe Spirit is a visual art installation by The Geezer Gallery, a Company in Residence at Artists Rep, presenting an exhibit called Blithe Spirits Conjured. This installation explores images of the supernatural. What havoc would ensue when perceived reality shifts and the unbelievable appear? What beauty and insight would be created? Is the blithe spirit happy and cheerful; or indifferent and careless? The Geezer Gallery Master Artists featured are Barbara Paanakker (mixed media painting), Jim Gion (sculpture), Eva MacLowry (painting) and Mary Parkes (painting) who open up a variety of images that intertwine the supernatural and the everyday.

A mischievous supernatural farce, Blithe Spirit invokes hilarity perfect for escaping the yuletide madness. This comedic masterpiece will haunt Artists Rep's holiday season with ghosts who are decidedly not Dickensian, ill-fated séances and delightful trickery abound. Alongside fellow Artists Rep Resident Artists and favorites, Vana O'Brien takes on a role she was born to play as Madame Arcati, the eccentric clairvoyant who inadvertently summons the titular spirit from the beyond. Suitable for ages 8 and up.
Blithe Spirit was first produced on the West End in June 1941. The show was a sensation, breaking all previous records for a non-musical on the West End stage with 1,997 performances. It went on to run for four consecutive years, transferring to Broadway in November 1941. In the '70s and '80s, the show saw several notable revivals, including one at The Globe starring Patrick Cargill, Phyllis Calver, Amanda Reiss and Beryle Reid, one at the National Theatre directed by Harold Pinter, and one on Broadway for which Geraldine Page received a Tony Award nomination for her portrayal of Madame Arcati. In 2002, Blithe Spiritwas given a short production at the Bay Street Theatre in New York that featured Twiggy as Elvira. Angela Lansbury starred in a Broadway revival in 2009 directed by Michael Blakemore. Lansbury won her fifth Tony Award for her performance as Madame Arcati. Amazingly, at age 88, Lansbury reprised her role in March 2014 on the West End in a production of Blithe Spirit, again directed by Blakemore, alongside Charles Edwards (recently seen on screen in Downton Abbey and Philomena) as Charles Condomine.
Photo credit: Owen Carey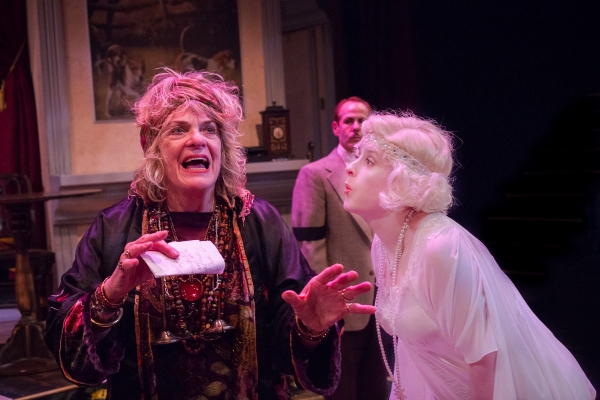 Vana O'Brien, Michael Mendelson, Sarah Hennessy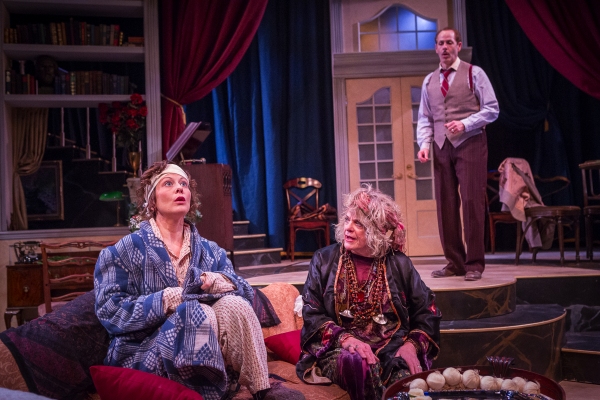 Val Landrum, Vana O'Brien, Michael Mendelson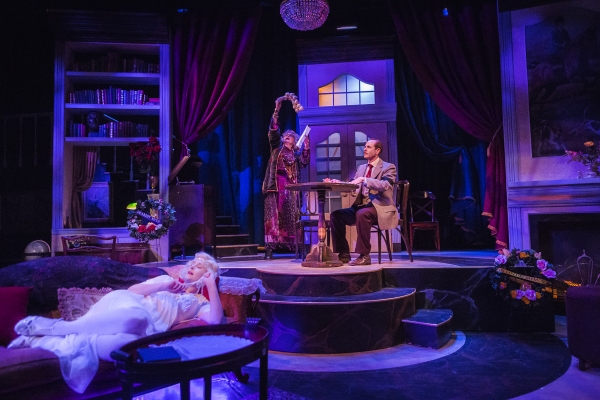 Sarah Hennessy, Vana O'Brien, Michael Mendelson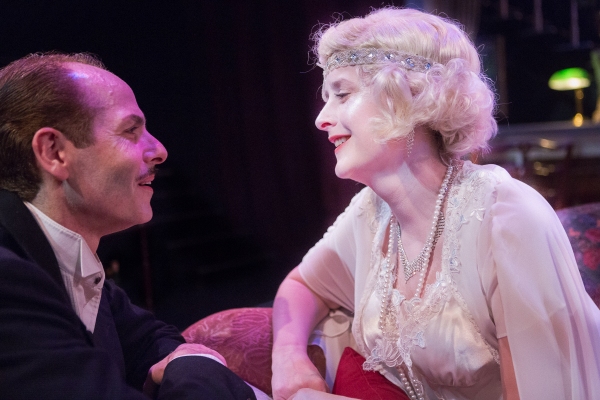 Michael Mendelson, Sarah Hennessy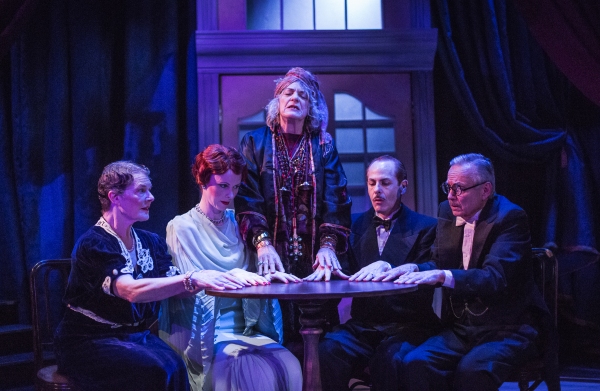 Joann Johnson, Jill Van Velzer, Vana O'Brien, Michael Mendelson, Allen Nause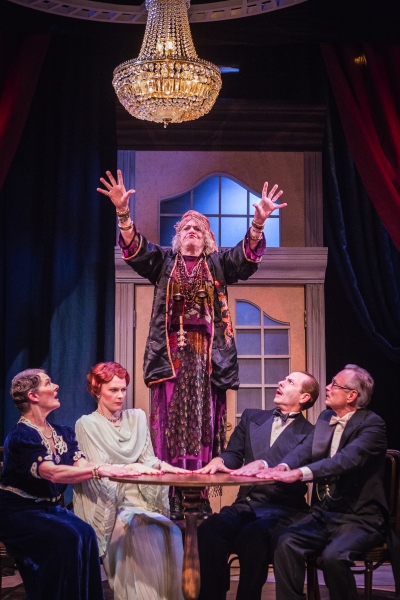 Joann Johnson, Jill Van Velzer, Vana O'Brien, Michael Mendelson, Allen Nause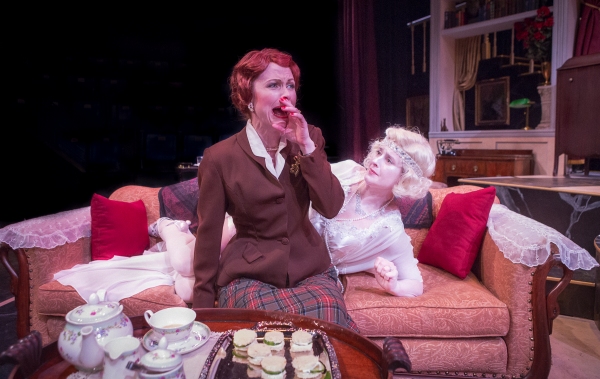 Jill Van Velzer, Sarah Hennessy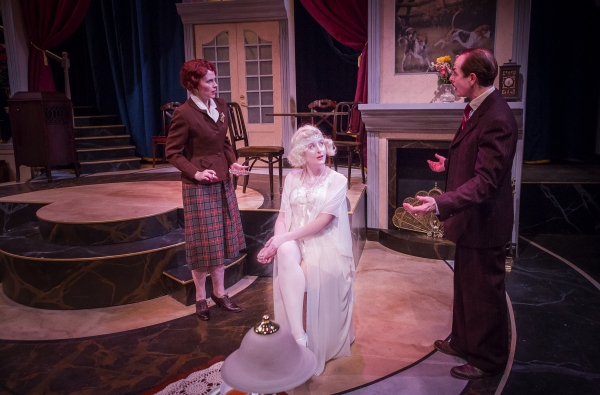 Jill Van Velzer, Sarah Hennessy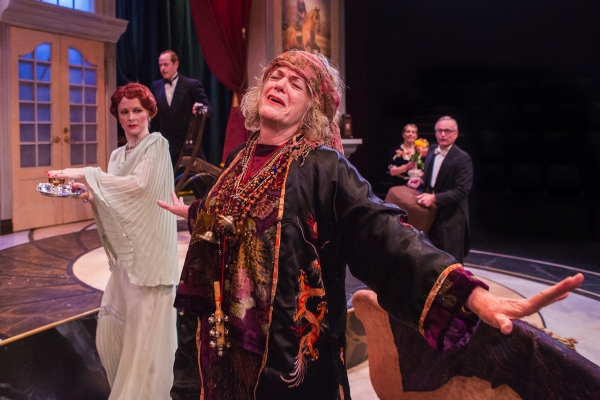 Jill Van Velzer, Michael Mendelson, Vana O'Brien, Joann Johnson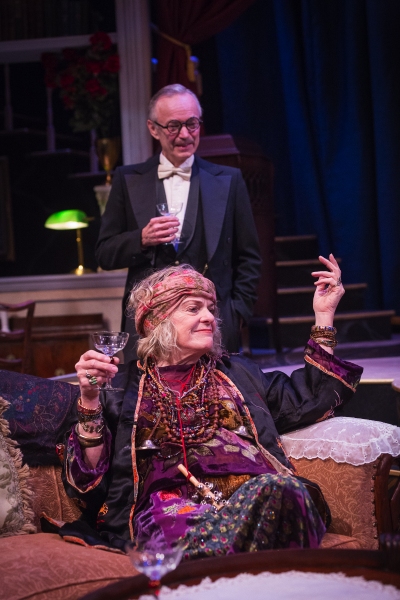 Allen Nause, Vana O'Brien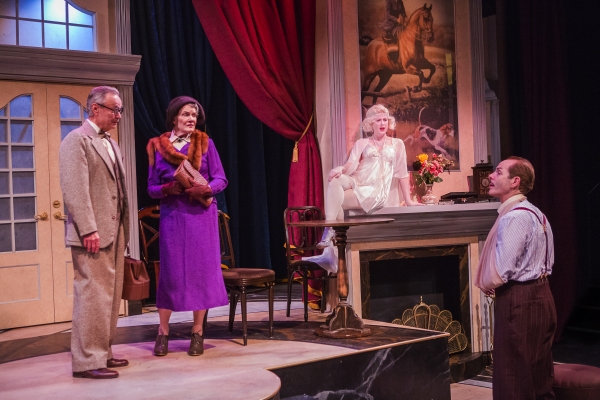 Allen Nause, Joann Johnson, Sarah Hennessy, Michael Mendelson
More Hot Stories For You