Portland Photos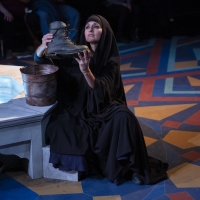 Photo Flash: First Look at Nora el Samahy in 9 PARTS OF DESIRE
by BWW News Desk - Portland

(3/10/2020) - Heather Raffo's critically acclaimed, 9 Parts of Desire, will open this month at Portland Center Stage at The Armory, starring Nora el Samahy.
---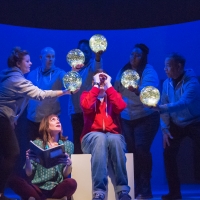 Photo Flash: THE CURIOUS INCIDENT OF THE DOG IN THE NIGHT-TIME Begins at Portland Center Stage
by BWW News Desk - Portland

(3/4/2020) - The Tony award-winning play based on the 2003 best-selling novel, The Curious Incident of the Dog in the Night-Time will open at Portland Center Stage at The Armory this March.
---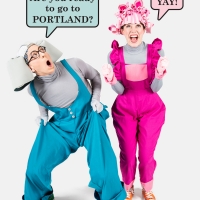 Photo Flash: NW Children's Theater Presents ELEPHANT & PIGGIE'S WE'RE IN A PLAY
by BWW News Desk - Portland

(2/25/2020) - If you have kids, chances are you've read Mo Willems' Elephant & Piggie books. NWCT Artistic Director Sarah Jane Hardy brings the world of Elephant & Piggie to life in an upbeat musical that weaves through eight of his most popular books, including Elephants Cannot Dance, I Love My New Toy, and Should I Share My Ice Cream? The tour is modeled on NWCT's 2018 production, which enjoyed sold-out houses and rave reviews.
---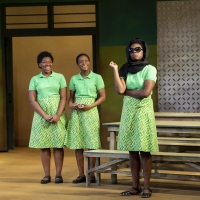 Photo Flash: First Look at SCHOOL GIRLS; OR, THE AFRICAN MEAN GIRLS PLAY in Portland
by BWW News Desk - Portland

(1/22/2020) - Jocelyn Bioh's hit comedy School Girls; Or, The African Mean Girls Play, comes to Portland this January in a historic co-production between Artists Repertory Theatre and Portland Center Stage at The Armory. Inspired in part by Bioh's mother's time in a boarding school in Ghana, and Bioh's own experience in at a boarding school in Pennsylvania, School Girls tells the story of Paulina, the reigning Queen Bee at Ghana's most exclusive boarding school. Her dreams of winning the Miss Universe pageant are threatened by the arrival of Ericka, a new student with undeniable talent, beauty … and lighter skin.
---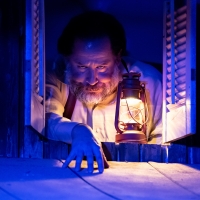 Photo Flash: THE STRANGE CASE OF DR. JEKYLL & MR. HYDE Opens Tonight at the Beaverton Masonic Lodge
by BWW News Desk - Portland

(1/17/2020) - The Wild West gets a little wilder in this unique, immersive adaptation of The Strange Case of Dr. Jekyll and Mr. Hyde, adapted by Alisa Stewart. Set in 1864 in the fictional town of Brannock, Montana, evil lurks in the shadows of an otherwise bustling gold town as old friendships break down, and new mysteries unfold. Live projections, moving sets, and a working saloon surround the audience that moves through the play in promenade fashion. Explore Dr. Jekyll's laboratory, Hastie Lanyon's dry goods at Lanyon's General Store, or order a drink from Jolly at Millie's Saloon, all while enjoying a classic gothic tale of good versus evil.
---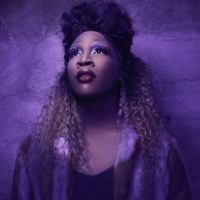 Photo Flash: First Look at HEDWIG AND THE ANGRY INCH At Portland Center Stage
by BWW News Desk - Portland

(1/3/2020) - Portland Center Stage at The Armory kicks off the new year with the Tony Award-winning rock musical Hedwig and the Angry Inch, starring Delphon Curtis Jr. as Hedwig and Ithica Tell as Yitzhak. Brilliantly innovative, this genre-bending, fourth-wall-smashing musical sensation tells the story of Hedwig, a German emigrant, who is out to set the record straight about her life, her loves, and the operation that left her with that 'angry inch.'
---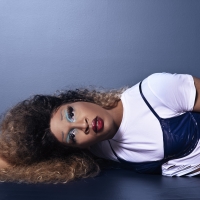 Photo Flash: Meet The Star of HEDWIG AND THE ANGRY INCH At Portland Center Stage
by BWW News Desk - Portland

(12/9/2019) - Portland Center Stage at The Armory will kick off the new year with the Tony Award-winning rock musical Hedwig and the Angry Inch, starring Delphon Curtis Jr. as Hedwig and Ithica Tell as Yitzhak. Brilliantly innovative, this genre-bending, fourth-wall-smashing musical sensation tells the story of Hedwig, a German emigrant, who is out to set the record straight about her life, her loves, and the operation that left her with that "angry inch."
---