Sally Henry Fuller - Page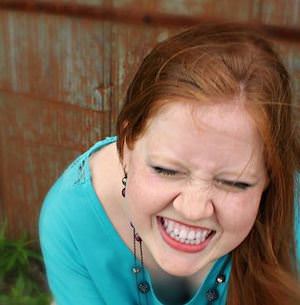 BroadwayWorld Atlanta's Senior Editor. Freelance theatre journalist and incorrigible Broadway fangirl calling coffee shops home.
Read more from Sally on Twitter: @BwayGinger, Wordpress: BroadwayGinger.Wordpress.com
Interview: Dancing with the Stars Winner Alan Bersten Shares What a Blessing the DWTS Live Tour Has Been

February 26, 2020

He got his first taste of the mirror ball trophy when his team won 2018's inaugural season of DANCING WITH THE STARS: JUNIORS, and his winning streak continued through the next year when he and Bachelorette star Hannah Brown won DANCING WITH THE STARS Season 28. And he's coming to Atlanta tomorrow.
---
Interview: LIGHTNING THIEF's Rob Rokicki Shares Why JTF is the Best Way to Kick Off His Year, and More!

January 19, 2020

When it comes to the Junior Theater Festival, Rob Rokicki is all in.
---
Interview: HIGH SCHOOL MUSICAL Series' Tim Federle Talks the Power of Theatre Teachers, the "Best Little Secret in the South," and More

January 18, 2020

He may be the showrunner for Disney's hit musical theatre love letter, HIGH SCHOOL MUSICAL: THE MUSICAL: THE SERIES, but Tim Federle is a self-professed a?oetheatre dorka?? at heart. And this weekend, he joins thousands of theatre kids just like him right here in Atlanta.
---
BWW Interview: Jeremy Aggers Steps Back into THIS WONDERFUL LIFE at the Aurora Theatre

December 11, 2019

It's not every year you win a Suzi Bass Award and certainly rarer to reprise the role for which you won. But this holiday season, that's exactly what Jeremy Aggers gets to experience.
---
BWW Interview: Vanessa Williams Shares Why Symphony Shows Make her Heart Sing

September 7, 2019

Next week, Atlanta audiences get to witness a superstar take the stage with the Atlanta Symphony Orchestra.
---
BWW Review: CHILDREN OF EDEN Takes a Lackluster Exploration 'Beyond' at Aurora Theatre

July 28, 2019

As a theatre fan, it is rare to watch a musical that I have never listened to before. But when such an occasion presents itself, I jump at the opportunity because there is no better way to experience a show for the first time than to see it professionally.
---
BWW Interview: Brad Raymond Brings an Age-Old Character to Life in CHILDREN OF EDEN at Aurora Theatre

July 24, 2019

With a challenging vocal range akin to the grandeur of opera, CHILDREN OF EDEN's Raymond is portraying God. No pressurea??
---
BWW Interview: Daniel Jaquez Brings "Intelligent Comedy" to Life at Aurora Theatre

May 9, 2019

This weekend as NATIVE GARDENS continues at Aurora Theatre, director Daniel Jaquez will be showing his range as an artist.
---
BWW Interview: Zina Ellis Sees Impossible Things Happening in CINDERELLA at the Fox Theatre

April 6, 2019

'Impossible things are happening every day,' or at least they are for Zina Ellis.
---
BWW Interview: Daniel Wisniewski Talks 'All out Love,' Wealth, and Technicolor in Aurora Theatre's MEN WITH MONEY

March 20, 2019

Aurora Theatre's latest venture is a brand new musical told through the familiar lens of the golden age of Broadway, a la Frank Loesser, complete with bright colors, snappy dialogue, and of course a search for wealth and love.
---
BWW Interview: Taylor Hicks, Rachel Potter, and Brian Clowdus Talk Creating a Home Run with SHENANDOAH

March 15, 2019

Serenbe Playhouse has become known in Metro Atlanta for its immersive outdoor productions, and for their latest endeavor, director Brian Clowdus has recruited musical star power.
---
BWW Interview: Tony Award Recipient Baayork Lee Talks Collaboration, Broadway, and More with SOUTH PACIFIC at City Springs Theatre Company

March 8, 2019

This weekend when SOUTH PACIFIC opens at City Springs Theatre Company, audiences will get the rare privilege of seeing the handiwork of Broadway royalty.
---
BWW Interview: DANCING WITH THE STARS' Val Brings Ballroom Dance to Atlanta Through Dance with Me

February 6, 2019

Next week when DANCING WITH THE STARS LIVE rolls into the Fox Theatre, Atlanta audiences will get a taste of the elegant show for one night, but fortunately for us, one of the dancers is leaving a 'microcosm of that experience' for us to engage with all year round.
---
BWW Review: EVER AFTER Makes a Shaky Venture to Broadway via Atlanta's Alliance Theatre

February 2, 2019

Broadway has come back to Atlanta for another screen-to-stage musical eying a run on the Great White Way.
---
BWW Interview: Alan Bersten Talks 'Amazing' Celebration of Dance in DANCING WITH THE STARS LIVE! Tour

January 25, 2019

On February 11 when the cast of DANCING WITH THE STARS LIVE hits the Fox Theatre stage, the dancers will be sharing their love for dance through an evening of pure celebration.
---
BWW Review: Aurora Theatre Kicks Off 2019 with a Complex A DOLL'S HOUSE, PART 2

January 22, 2019

The Aurora Theatre and Actor's Express presents a co-production of Lucas Hnath's new drama, now playing in Lawrenceville.
---
BWW Review: Aurora Theatre's Jeremy Aggers Begins a New Holiday Tradition with THIS WONDERFUL LIFE

December 15, 2018

It's not Christmas until we hear 'every time a bell rings, and angel gets its wings' on NBC on Christmas Eve. In Atlanta, it won't be Christmas until you see THIS WONDERFUL LIFE at Aurora Theatre.
---
BWW Interview: Matt Baum Brings Validity to the Everyday in A YEAR WITH FROG AND TOAD at Synchronicity

December 14, 2018

It's not just another year in the life for a couple of beloved amphibians and their friends.
---
Exclusive Interview: Serenbe Playhouse's Brian Clowdus Announces 2019 Season, 'America'

November 15, 2018

Atlanta's Serenbe Playhouse, best-known for its immersive, outdoor setting (you know, the theatre that casually staged TITANIC on a real body of water this summer) has just announced its 2019 season lineup.
---
BWW Interview: Cynthia Rintye Talks Life as a Town Madam and More in Lawrenceville Ghost Tours

October 27, 2018

It's that time of year again. And thanks to the storytellers from the Aurora Theatre, that time of year means a variety of spooky experiences for the city of Lawrenceville.
---