Sally Henry Fuller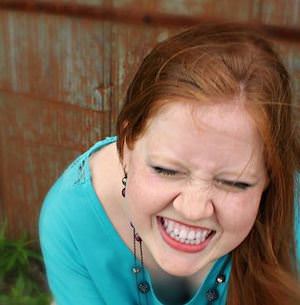 BroadwayWorld Atlanta's Senior Editor. Freelance theatre journalist and incorrigible Broadway fangirl calling coffee shops home.
Read more from Sally on Twitter: @BwayGinger, Wordpress: BroadwayGinger.Wordpress.com
MOST POPULAR ARTICLES
LAST 30 DAYS
LAST 365 DAYS
BWW Review: Atlanta Opera's CABARET Expands Range of Performing Arts in Atlanta

June 8, 2022

The main draw of CABARET is the set, or more broadly, the atmosphere. Housed in the historic warehouse-turned multipurpose artistic venue Pullman Yards (known previously as home to the Van Gogh Experience), the Atlanta Opera takes full advantage of creating their set, stage, and even audience space from scratch.
---
BWW Interview: FROZEN's Queen Herself, Caroline Bowman, Talks "Wildly Satisfying" Disney Turn

May 31, 2022

After an extended break due to COVID, Bowman has returned to the magical story, which she says still challenges her daily as she continues discovering more about her character. BWW Atlanta caught up with the star to hear all about her take on the character, her unique tour experience with her husband, and more.
---
BWW Interview: Chris Anthony Ferrer's SWINDLERS Takes Atlanta Audiences on a "Wacky Roller Coaster" at Aurora Theatre

May 28, 2022

Hijinx. Misadventure. Door slams. What does it take to weave the intricacies of a farce? Playwright Chris Anthony Ferrer calls it "a very wild ride."
---
BWW Review: City Springs' Senior/Elite Pre-Pro Showcase Proves a Phenomenal Afternoon of Musical Theatre

May 23, 2022

I attended the City Springs Theatre Conservatory's Pre-Pro 2022 Senior/Elite Company Showcase this weekend with every intention of keeping my "supportive friend" hat on, and none of writing a review. But when that showcase was over, I found myself wanting to shout from the rooftops how delightful it was.
---
BWW Interview: Baayork Lee Continues Michael Bennett's Legacy with City Springs Theatre's A CHORUS LINE

March 14, 2022

As the triple threat performers of A CHORUS LINE take the stage at the Byers Theatre, they're bringing the same professionalism City Springs Theatre Company has come to be known for over the last four seasons. But this time, they're doing so after spending time under the direction and choreography of the international authority on all things A CHORUS LINE, Baayork Lee.
---
BWW Interview: AIN'T TOO PROUD's Chani Maisonet Talks Swing Life, Motown, and More

March 10, 2022

When Chani Maisonet took the stage as Diana Ross in AIN'T TOO PROUD - THE LIFE AND TIMES OF THE TEMPTATIONS last month, she savored every moment because she didn't know when she might play the iconic Supreme again. But that's par for the course for a swing like Maisonet. 
---
BWW Interview: Jack O'Brien Reflects on 'Always Poignant' FIDDLER ON THE ROOF National Tour

November 12, 2021

Whether it's a memory of seeing a middle school performance in an orchestra classroom like yours truly, watching the movie for a class, or starring as Tevye in your high school's production, you would be hard-pressed to find someone who has no connection to the musical. And for cast members in the current National Tour like Jack O'Brien, that means being received by audiences like an old friend.
---
LISTEN: Kristian Bush and Phillip DePoy Talk Alliance Theatre's DARLIN' CORY on THE BROADWAY GINGER PODCAST

September 10, 2021

The Alliance Theatre's world premiere of DARLIN' CORY has brought Sugarland frontman Kristian Bush and prolific playwright/novelist Phillip DePoy together to write this Appalachian myth a la HADESTOWN.
---
DEAR EVAN HANSEN's Liz Kate Visits THE BROADWAY GINGER PODCAST

August 31, 2021

From being asked by director Stephen Chbosky to read for a completely different role in the middle of callbacks to being a featured artist on 'You Will be Found' - not to mention filming in the middle of a pandemic - Liz Kate says being in Dear Evan Hansen was unforgettable.
---
AMELIE Director Michael Fentiman Visits THE BROADWAY GINGER PODCAST

July 26, 2021

With AMELIE in its third month at the Criterion Theatre in the UK and a new cast album widely available since last summer, the quirky musical is establishing itself as a fan-favorite. 
---
BWW Recap: Kenny Leon's True Colors Theatre Company Partners with Atlanta Opera in CONCERT FOR UNITY

May 11, 2021

This weekend, The Atlanta Opera and Kenny Leon's True Colors Theatre Company joined forces to present their Concert for Unity, a celebration of Atlanta's diversity through music.
---
Podcast: Craig A. Meyer on How Tony Awards Voting Works, Audra McDonald, and More on THE BROADWAY GINGER

March 29, 2021

In the latest episode of THE BROADWAY GINGER PODCAST, host Sally Fuller continues her conversation with special guest Craig A. Meyer to revisit some of the best performances he saw during his 20 years as a Tony Awards voter.
---
Podcast: THE BROADWAY GINGER Revisits NEWSIES and the Phenomenon of Fansies in Two-Part Episode

March 15, 2021

How did a '90s movie musical flop make a larger-than-life comeback when it premiered on stage 20 years later? THE BROADWAY GINGER PODCAST host Sally Fuller and guest host Ashley Elliott are answering that very question.
---
PODCAST: THE BROADWAY GINGER Team Dissects How to be a Classy Fangirl on This Week's Episode

December 7, 2020

Last week, Sally and Ashley concluded their first season with a deep dive into CAMELOT, and now they are kicking off a mini series of bonus episodes in advance of January's Season 2 launch. Beginning with "How to be a Classy Fangirl," today's episode breaks their usual mold of focusing on a single musical and instead sees the hosts sharing stories from their stage door experiences.
---
PODCAST: THE BROADWAY GINGER Talks CAMELOT, Pasek and Paul, and More in Season Finale

November 30, 2020

The American Musical Theatre was built on great songwriters whose names can't be said without their partners'. OKLAHOMA!, THE SOUND OF MUSIC, and CINDERELLA might as well be credited to one hyphenated name, Rodgers-and-Hammerstein. Today, they take a look at some equally inseparable duos with an emphasis on Lerner & Loewe and their masterpiece, CAMELOT.
---
Interview: Dancing with the Stars Winner Alan Bersten Shares What a Blessing the DWTS Live Tour Has Been

February 26, 2020

He got his first taste of the mirror ball trophy when his team won 2018's inaugural season of DANCING WITH THE STARS: JUNIORS, and his winning streak continued through the next year when he and Bachelorette star Hannah Brown won DANCING WITH THE STARS Season 28. And he's coming to Atlanta tomorrow.
---
Interview: LIGHTNING THIEF's Rob Rokicki Shares Why JTF is the Best Way to Kick Off His Year, and More!

January 19, 2020

When it comes to the Junior Theater Festival, Rob Rokicki is all in.
---
Interview: HIGH SCHOOL MUSICAL Series' Tim Federle Talks the Power of Theatre Teachers, the "Best Little Secret in the South," and More

January 18, 2020

He may be the showrunner for Disney's hit musical theatre love letter, HIGH SCHOOL MUSICAL: THE MUSICAL: THE SERIES, but Tim Federle is a self-professed a?oetheatre dorka?? at heart. And this weekend, he joins thousands of theatre kids just like him right here in Atlanta.
---
BWW Interview: Jeremy Aggers Steps Back into THIS WONDERFUL LIFE at the Aurora Theatre

December 11, 2019

It's not every year you win a Suzi Bass Award and certainly rarer to reprise the role for which you won. But this holiday season, that's exactly what Jeremy Aggers gets to experience.
---
BWW Interview: Vanessa Williams Shares Why Symphony Shows Make her Heart Sing

September 7, 2019

Next week, Atlanta audiences get to witness a superstar take the stage with the Atlanta Symphony Orchestra.
---