Photos: Resorts World Manila Mounts THE SOUND OF MUSIC, 10/15-12/11
Co-written with Jude Cartalaba
NEWPORT CITY, PASAY, Philippines, September 27, 2011 -- Rodgers and Hammerstein's Broadway musical The Sound of Music, which was adapted into a highly successful full-length film in 1965, and won five Academy Awards including Best Director, Best Sound, Best Musical Score, Best Film Editing, and Best Picture, is set to hit the center stage of Resorts World Manila's Newport Performing Arts Theater on October 15 'til December 11.
Joanna Ampil, an international theater actress who played Kim in Miss Saigon and Mary Magdalene in Jesus Christ Superstar, takes on the most coveted role of Maria, while the equally stellar stage performer Cris Villonco plays the same role at some performances. Both are joined by a powerhouse cast that include Audie Gemora,  Ed Feist, and Jon Joven alternating as Captain George von Trapp, Pinky Marquez and Sheila Francisco alternating as Mother Abbess, and  Pinky Amador and Lynn Sherman alternating as Baroness Elsa Schraeder .
At a press conference, Roxanne Lapus, the musical's director, points out two messages for the Filipino audience: The Sound of Music would reiterate that "the best way to serve God is to follow His will," and it would pay "to be a person of integrity."
For the performances, Manila Philharmonic Orchestra provides live orchestral music, conducted by Maestro Rodel Colmenar with back-up vocals by Lyn Fabella of Wind Song; independent filmmaker Paul Soriano produces the visual effects and digital videos. 
Shows are on Wednesdays, Thursdays and Fridays, 3 p.m. and 8 p.m., and on Saturdays and Sundays at 3 p.m. For more information, visit www.rwmanila.com; for ticket inquiries and reservations, visit Ticketworld outlets or Resorts World Manila Box Office.
Photos by Dale Bacar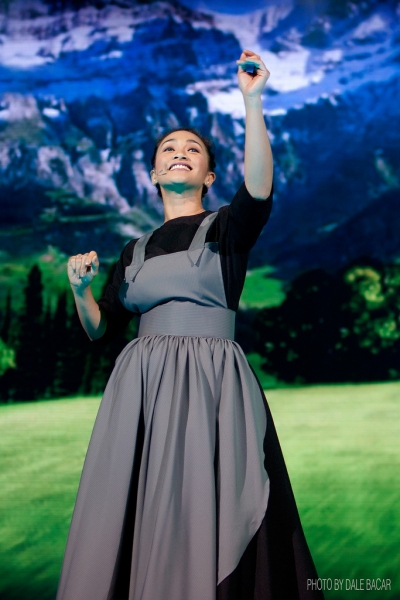 Joanna Ampil

Center: Audie Gemora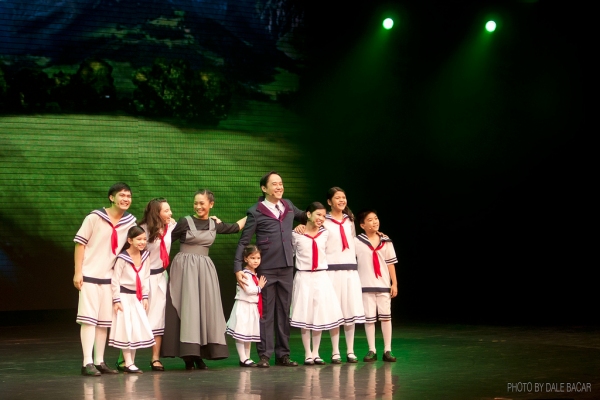 Resorts World Manila presents THE SOUND OF MUSIC

Roxanne Lapus

Audie Gemora

Paul Soriano, Mio Infante, Francis Libiran, Sheila Francisco, Pinky Amador

Marvin Ong, Tanya Manalang, Miguel Faustmann, Jon Joven