Latest News on Andrew Leynse
Andrew Leynse News
Photo Coverage: Inside Opening Night of ON THAT DAY IN AMSTERDAM at 59E59 Theaters
by Stephen Sorokoff - Aug 12, 2022
Last night Primary Stages, in association with Ted Snowdon presented On That Day in Amsterdam at 59E59 Theaters. Previews began on July 23 with a limited run through September 4, 2022.  Check out the Opening Night photos here!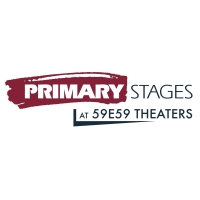 Primary Stages Announces 2022 Season Featuring ON THAT DAY IN AMSTERDAM and PEERLESS
by Chloe Rabinowitz - May 19, 2022
PRIMARY STAGES announced today two additional productions as part of their inaugural season as 59E59 Theaters' Resident Off Broadway Theater Company. As part of the 2022 Season, Primary Stages is presenting two previously announced productions that were postponed due to the pandemic.
Photos: Inside Opening Night of NEW GOLDEN AGE at Primary Stages at 59E59
by Stephen Sorokoff - May 13, 2022
59E59 Theaters is presenting New Golden Age by Karen Hartman, part of the inaugural VOLT Festival at 59E59. Presented by Primary Stages and directed by Jade King Carroll (Proof of Love), New Golden Age opened May 11 for a run through June 9, 2022.
59E59 Theaters Announces Winter 2022 Season and Return to In-Person Programming
by Chloe Rabinowitz - Nov 16, 2021
59E59 Theaters has announced their return to in-person programming in January 2022, including their Winter 2022 Season and the launch of the VOLT Festival in Spring 2022.
Primary Stages Announces 37th Annual Gala Honoring Sharon Washington
by Chloe Rabinowitz - Sep 29, 2021
PRIMARY STAGES announced today that the 37th Annual Gala will honor Sharon Washington (Feeding the Dragon, While I Yet Live, String of Pearls) with the 2021 Einhorn Mentorship Award. Hosted by Judy Gold (25 Questions for a Jewish Mother, The Judy Show), the event will take place in person on Wednesday November 10, 2021, at 6:00pm at Sony Hall.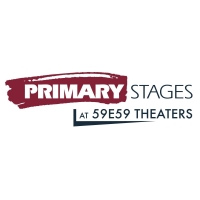 Primary Stages Announces Plans for 2022 In-Person Return, Plus New Artistic Development Programs
by Chloe Rabinowitz - Aug 30, 2021
PRIMARY STAGES has announced new artistic development programs, as well as their path towards reopening to in-person theater in Spring 2022.
Primary Stages Announces Virtual Fall Season
by Chloe Rabinowitz - Sep 2, 2020
PRIMARY STAGES has announced its Fall 2020 Virtual Season. The Foundation Series will revisit the work of some of Primary Stages' family of artists, including The Tribute Artist by Outer Critics Circle and Drama Desk Award winner Charles Busch and The Night Watcher by Obie Award winner and Tony Award nominee Charlayne Woodard.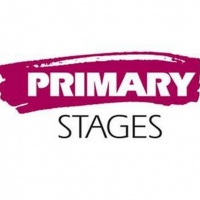 Regional Spotlight: How Primary Stages is Working Through the Global Health Crisis
by Stephi Wild - Apr 30, 2020
Today we're checking in with Primary Stages, to find out how the health crisis is affecting them, how you can help, and more.
59E59 Theater Announces Primary Stages as New Resident Company
by Chloe Rabinowitz - Mar 11, 2020
59E59 Theaters will welcome Primary Stages as the new resident company, launching their 2020-2021 season in 59E59's Theater A in the fall.
Tyne Daly, Julie Halston and More to Perform in JAMIE DEROY & FRIENDS Benefit Show at The Green Room 42
by Chloe Rabinowitz - Feb 11, 2020
deRoy brings her MAC Award-winning variety show, deRoy & friends to The Green Room 42! Benefiting Off-Broadway stalwart Primary Stages new play development programs
Andrew Leynse Videos
BWW TV: Watch Highlights from Primary Stages' MODEL APARTMENT
by BroadwayWorld TV - Oct 15, 2013
Primary Stages (Casey Childs, Founder & Executive Producer;Andrew Leynse, Artistic Director; Elliot Fox, Managing Director), continues their 29th season with a new production of their acclaimed 1995 OBIE Award winner, The Model Apartment, by Pulitzer Prize winner Donald Margulies(Shipwrecked!, Time Stands Still, Dinner with Friends, Sight Unseen). Directed by Evan Cabnet (A Kid Like Jakeat Lincoln Center Theater, The Performers on Broadway), the production will feature Mark Blum (The Assembled Parties and Gore Vidal's The Best Man on Broadway), Diane Davis (Old Acquaintance on Broadway, Regrets Only at MTC), two-time Obie Award-winner Kathryn Grody (The Marriage of Bette & Boo, Top Girls, A Mom's Life), and Hubert Point-Du Jour (Angels in America and The Brother/Sister Plays Off-Broadway). The Model Apartment runs through November 1 at Primary Stagesat 59E59 Theaters. BroadwayWorld brings you highlights below!