Photos: A Midsummer Night's Dream At Orlando Shakespeare
A mischievous fairy, Puck, leads two pairs of young lovers on a wild and merry chase through the woods outside of Athens. Throw in feuding fairies and a troupe of bumbling actors, and you've got a sparkling comedy with something for everyone! A Midsummer Night's Dream is part of Orlando Shakespeare Theater's Darden Signature Series which continues on February 9 in repertory with an engaging adaptation of Jane Austen's classic Pride and Prejudice, followed by Charlie Bethel's one-man rendition of Beowulf, the Theater for Young Audiences production of Alexander, Who's Not...Going to Move and closing in April 2011 with the Florida premiere of the Pulitzer-Prize Nominated Comedy Charm.
SPECIAL OPENING NIGHT EVENTS: Friday, January 28, 2011
Join us opening night for a selection of hors d'oeuvres generously provided by Edible Orlando and Whole Foods Market. After the show, the audience is invited to a champagne toast with the cast, crew and creative team of A Midsummer Night's Dream. Champagne courtesy Barefoot Wine & Bubbly. Tastings start at 7:00 p.m. / Show starts at 8:00 p.m.
CAST AND PRODUCTION TEAM:
Theseus/Oberon..... Wynn Harmon*
Hippolyta/Titania..... Sarah Ireland*
Puck/Philostrate..... Claro Austria*
Lysander..... Avery Clark*
Bottom (Pyramus)..... Michael Daly*
Quince..... Anne Hering*
Hermia..... Michele Vazquez*
Helena..... Courtney Moors*
Demetrius..... Walter Kmiec
Egeus..... Darryl Pickett
Snug the Joiner (Lion).....Matt Wenge
Starveling the Tailor (Moonshine)/Oberon Guard..... Mason Criswell
Cobweb..... Brooke M. Haney
Snout the Tinker (Wall)/Oberon Guard..... Trent Fucci
First Fairy (Moth)..... Pascha Weaver
Peaseblossom..... Kelli Rose Sleigh
Mustardseed..... Kristin Shirilla
Flute the Bellows Mender (Thisby)..... Christopher Kiley
Director .....David Karl Lee
Set Designer .....Bob Phillips**
Costume Coordinator .....Denise R. Warner
Lighting Designer .....Eric T. Haugen**
Sound Designer .....Matthew Given
Stage Manager .....Stacy Renee Norwood*
Assistant Stage Manager .....George Hamrah*
* Denotes a member of Actors' Equity Association
** Denotes a member of United Scenic Artists
DATES AND TIMES: Now Playing through March 19, 2011
Opening Night: Friday, January 28, 2011 at 8pm
Senior Matinees: Wednesday, February 16 and March 2, 2011 - all seats $15
Post-Show Talkback: Thursday, March 10, 2011 at 7pm
$20 Under 30: Friday, February 18, 2011 - Tickets for that evening's performance are just $20 for those under 30 years old. The evening starts at 6:30 p.m. with a pre-show happy hour featuring $2 beer and $3 wine.
Closed Caption: Sunday, March 13, 2011 at 2pm
LOCATION:
Orlando Shakespeare Theater in the Margeson Theater at the Lowndes Shakespeare Center
812 East Rollins Street, Orlando, FL 32803
TICKETS AND PRICES:
Wednesday and Thursday at 7pm - seats $20, $28, $34
Friday and Saturday at 8pm - seats $26, $32, $38
Sunday at 2pm - seats $20, $28, $34
DISCOUNTS/SPECIAL OFFERS:
Group Sales: 10% off for groups of 10-19; 20% off for groups of 20 or more, call ext. 265
Student Rush: $10 - 30 minutes prior to show with valid student ID
Military/Student Price: $10 off single ticket prices Tickets for A Midsummer Night's Dream are available by calling 407-447-1700 or online at www.orlandoshakes.org and in person at the box office located inside the Lowndes Shakespeare Center, 812 East Rollins Street in Orlando's Loch Haven Cultural Park. Box Office hours are 12pm to show time, Tuesday-Saturday, and one hour prior to show time on Sundays for walk up sales. On non-performance days, the Box Office closes at 5pm. The Box Office will be closed on Mondays.The 2010-2011 Signature Series is made possible by series sponsor Darden Restaurants. The Classic Rep is funded in part by Orange County government through the Arts & Cultural Affairs Program with additional funding for A Midsummer Night's Dream by Harriett Lake, A. Brian Phillips, P.A., Foley & Lardner, OUC, Wells Fargo and the City of Orlando.Orlando Shakespeare Theater in Partnership with UCF is supported by United Arts of Central Florida with funds from the United Arts campaign and by State of Florida, Department of State, Division of Cultural Affairs and the Florida Arts Council.
Photos by Tony Firriolo


Sarah Ireland and Michael Daly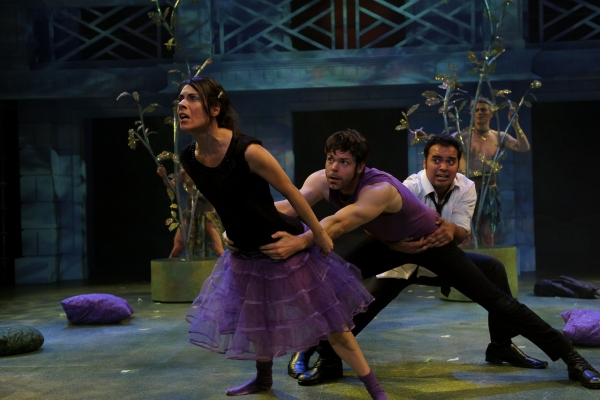 Michele Vazquez, Avery Clark, and Walter Kmiec

Walter Kmiec, Avery Clark and Courtney Moors

Kristin Shirilla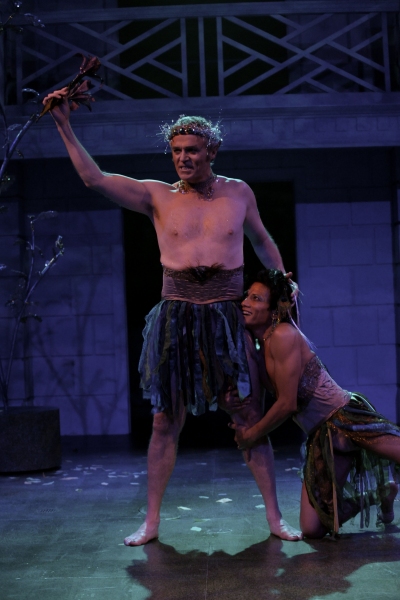 Wynn Harmon and Claro Austria

Christopher Kiley, Matt Wenge, Michael Daly, Mason Criswell, Trent Fucci, and Anne Hering