Orlando Theater Reviews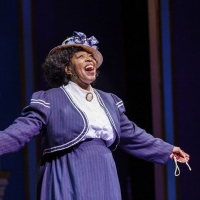 BWW Review: Put on Your Sunday Masks: The Garden's HELLO, DOLLY! Reminds Us There's a World Out There
by Aaron Wallace - September 11, 2020
Fate couldn't have found a more fitting show for the Garden Theatre's 2020 return than one with a whole song about getting out of the house and hitting the town... The Garden has done just about everything a theatre of its size can do to mitigate risk and keep its patrons safe... It did feel very go...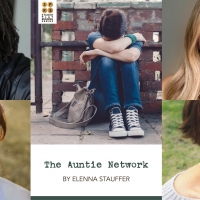 BWW Review: THE AUNTIE NETWORK presented by The Studio Theatre Tierra Del Sol
by Joseph Harrison - August 16, 2020
With COVID-19 still raging around the world, and cases still quite high here in Central Florida, one might believe that it will be some time before enjoying the thrill of live theatre once again. But as theaters face the unique challenges the virus poses to performers and audiences alike, many compa...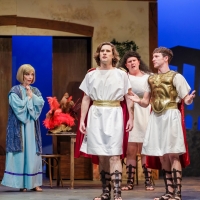 BWW Review: An Elderly Patron and I Disagree About BEN-HUR: AN EPIC COMEDY! at Garden Theatre
by Aaron Wallace - March 09, 2020
a?oeThat's the worst thing I've ever seen,a?? said an elderly woman on her way out the door. a?oeI couldn't have said it better myself!a?? her friend agreed. Far be it for me to differ a?' they probably saw Ben-Hur in theatres while I still didn't know who was going to win the chariot race a?' but I...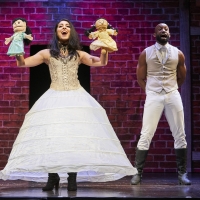 BWW Review of SPAMILTON: AN AMERICAN PARODY at Dr. Phillips Center, Fun But Flimsy
by Aaron Wallace - March 06, 2020
It's symptomatic of SPAMILTON's inconsistency: quite funny and thoughtful in one moment, down a rabbit hole the next. For every inspired sequence in which Lin-Manuel engages 'Stephen Sondheim as Ben Franklin' in a lengthy debate about the density of rhymes, there's a lazily written riff like 'not th...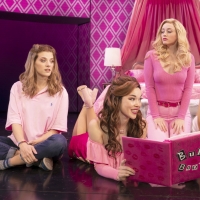 BWW Review: MEAN GIRLS is a Musical for the Ages (National Tour at Dr. Phillips Center)
by Aaron Wallace - March 03, 2020
It's revitalized. It's funny (with new jokes). It's Facebook - er, Instagram. It's Mean Girls meets 2020. Fey's stage book is so thoughtfully transliterated from its early-aughts source, it's the familiar lines that earn the smallest laughs (except from those who've never seen the movie... shout-out...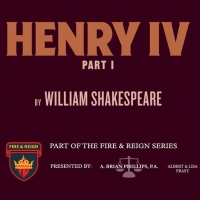 BWW Review: HENRY IV, PART 1 Sets 'Fire' to the 'Reign' at Orlando Shakes
by Albert Gutierrez - March 02, 2020
A few weeks back, I attended the opening night of The Three Musketeers at Orlando Shakes. I marveled, in particular, at a rotating stage and staircase designed by Bert Scott. The way the production team used that stage always impressed me. Imagine my delight when I came back to Orlando Shakes for th...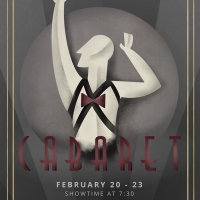 BWW Review: Encore Performing Arts Invites You to Come to the CABARET at Osceola Arts
by Albert Gutierrez - February 22, 2020
The last time I attended a production at Osceola Arts, the stage had been transformed into 1899 New York City for a production of Newsies. Last night, I returned to Osceola Arts, but now found myself transported thirty-two years later and over four thousand miles eastward to Germany, specifically th...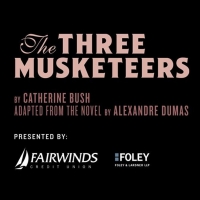 BWW Review: Orlando Shakes Draws Swords and Laughs with THE THREE MUSKETEERS
by Albert Gutierrez - February 09, 2020
Ask anyone to describe the Three Musketeers, and you'll get the usual answers: three heroes, bound together in brotherhood, inseparable in the most dire circumstances. They were a holy trinity of masculinity and friendship, the #SquadGoals of the 19th century. But unless one were intimately familiar...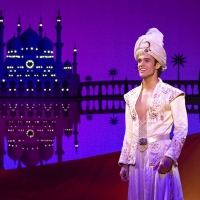 BWW Review: Everything Wrong with ALADDIN: The Musical (And Why You Should See It at Dr. Phillips Center Anyway)
by Aaron Wallace - February 06, 2020
Why? Every time I answer that, I start to feel like the Genie in a?oePrince Alia?? when he's counting all those elephants, peacocks, and camels. There are a lot of problems here. Maybe not fifty-three or seventy-five or however many Persian monkeys he has, but I can definitely point to at least five...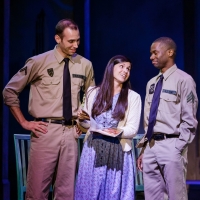 BWW Review: Garden Theatre's VIOLET, An Unfussy Musical with a Worthy Cast
by Aaron Wallace - February 06, 2020
A single-act show, it could use an occasional shot in the arm. Some of the songs drag and none are especially memorable. As bus stories goes, the pacing is a long, long way from Speed. The central love triangle between Violet and two boys on the bus (military officers Monty and Flick) feels all too ...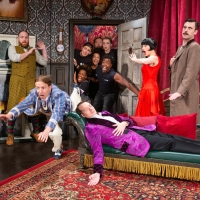 BWW Review: THE PLAY THAT GOES WRONG Also Goes Long, but with Laughs and Gasps at Dr. Phillips Center
by Aaron Wallace - December 09, 2019
...but it's the humanity underpinning the comedy that really surprised me. The a?oestudentsa?? are so earnest in their efforts. It's their Muppet-ish instinct to make the best of a bad mistake under a spotlight that makes the show so relatable. Aren't we all just trying to do our best as the set pie...