SHOW
DATES
THEATRE
HOT PICK


The Wild Party


Celebration Theatre Company continues its sixth season with Andrew Lippa's THE WILD PARTY."Some love is fire: some love is rust: But the fiercest, cleanest love
7/21 - 7/28/2022

The Abbey
100 S Eola Dr Suite 100
Orlando
HOT PICK


On Your Feet! The Story of Emilio & Gloria Estefan


Supported in part by: Estefan Kitchen Orlando, & Keith Davenport Book by Alexander Dinelaris Featuring Music Produced and Recorded by Emilio & Gloria Estefan &
7/8 - 7/31/2022



PHOTOS

VIDEOS

CAST

Garden Theatre
160 West Plant Street Winter Garden, FL 34787
Winter Garden
HOT PICK


Rock of Ages


BIG BANDS WITH BIG EGOS AND BIG HAIR WITH BIG GUITAR SOLOS—AND A BIG PROBLEM! Turn your radio dial back to the late 1980s, as
7/15 - 8/7/2022



PHOTOS

CAST

Athens Theatre
124 N. Florida Avenue
Deland

JukeBox Musical Review


Garden Theatre
7/5 - 7/8/2022

Garden Theatre


Our Lady of the Tortilla


Luis Santeiro Sul Ross State University
7/9

Descolonizarte TEATRO
Orlando

Indecent


Mad Cow Theatre
6/22 - 7/10/2022

Mad Cow Theatre Company
Orlando

Indecent


Mad Cow Theatre Company
6/22 - 7/10/2022

Mad Cow Theatre


PRT Premiere Series The B is for Bullsh!t by John Mabey


Central Florida Community Arts Black Box Theater
6/24 - 7/10/2022

Central Florida Community Arts Black Box Theater


Rocky Horror Show


BAD, BIZARRE AND BLOODY BRILLIANT! RICHARD O'BRIEN'S ROCKY HORROR SHOW kehrt zurück und schickt Österreich in den Time Warp! Über 20 Millionen Menschen haben das
6/24 - 7/10/2022

Bay Street Players
Eustis

Rocky Horror Show


BAD, BIZARRE AND BLOODY BRILLIANT! RICHARD O'BRIEN'S ROCKY HORROR SHOW kehrt zurück und schickt Österreich in den Time Warp! Über 20 Millionen Menschen haben das
6/24 - 7/10/2022

The Historic State Theatre


Nuestra Se?ora de la Tortilla


Descolonizarte TEATRO
7/16

Timucua


"Butterflies Are Free" by Leonard Gershe


Tavares Theater, Inc.
7/8 - 7/17/2022

Adventure Christian Church


Sweeney Todd: The Demon Barber of Fleet Street


Join us as you are seated in the back alleyways of 18th-century London, with glimpses into the town square, Mrs. Lovett's Meat Pie Shop, Adolfo
7/7 - 7/17/2022

The Mezz
100 S. Eola Drive
Orlando

Beauty and the Beast


Orlando Shakes Children Series is BACK! In this treasured fairy tale, a beauty named Belle is imprisoned in a castle, far, far away by a
6/23 - 7/24/2022

Orlando Shakes
812 E Rollins St
Orlando

Beauty and the Beast


Orlando Shakes
6/23 - 7/24/2022

Orlando Shakespeare Theater


Hurricane Diane


Mad Cow Theatre Company
7/6 - 7/24/2022

Mad Cow Theatre


Memphis


Visual content only
7/8 - 7/24/2022

Theater West End
Sanford

Memphis


Memphis is set in the places where rock and roll was born in the 1950s: the seedy nightclubs, radio stations and recording studios of the
7/8 - 7/24/2022

Theater West End
115 W. 1st Street Sanford FL 32771
Sanford

Say Goodnight, Gracie


Say Goodnight, Gracie tells the 1976 period story of five friends whose intention is to attend their high-school reunion. As they while away the hours
6/15 - 7/24/2022



CAST

Theater On The Edge
5542 Hansel Avenue
Orlando

The Turn of the Screw


Bay Street Players
7/22 - 7/24/2022

The Historic State Theatre


Aliens vs. Cheerleaders


Qui Nguyen
7/29

Sands Theater Center Inc
DeLand

ME Performing Arts presents Newsies Jr.


ME Performing Arts, The Orlando Artist Guild
7/18 - 7/31/2022

ME Theatre


On Your Feet


Visual content only
7/8 - 7/31/2022

Garden Theatre
Winter Garden

On Your Feet! The Story of Emilio and Gloria Estefan


Garden Theatre
7/8 - 7/31/2022

Garden Theatre


We Will Rock You


What if the world was without individuality, originality and music? With more than 20 Queen hit songs, We Will Rock You follows two revolutionaries as
7/15 - 7/31/2022

Osceola Arts
2411 E. Irlo Bronson Memorial Hwy
Kissimmee

Singin' in the Rain


The IceHouse Theatre
7/15 - 8/7/2022

Sonnentag Theatre at the IceHouse


Comedy at the Kingdom


Bronze Kingdom
8/19 - 8/11/2022

Bronze Kingdom
Orlando

Michael Andrew's 20th Century Swing & Soul Revue


Kicking off the Cypress Bank & Trust Courtyard Cabaret Series in grand fashion, Michael Andrew & Swingerhead, along with special guest Ebony Carlson, take you
8/12 - 8/13/2022

Orlando Shakes
812 E Rollins St
Orlando




Back to the Main Page | Browse Local Theatres
---
Latest Orlando Reviews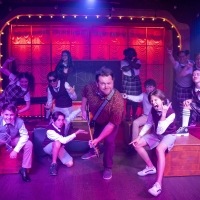 Review: SCHOOL OF ROCK at Theatre South Playhouse
by Joseph Harrison - June 23, 2022
What happens when you take a popular comedy film, add in new music by the king of musical theatre, and put it on stage with a talented cast? You get the Orlando premiere of SCHOOL OF ROCK presented by Theatre South Playhouse in Dr. Phillips - an energetic, entertaining, and eminently electric experi...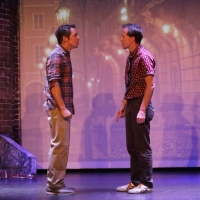 BWW Review: Florida Theatrical Association's BLOOD BROTHERS at The Abbey
by Joseph Harrison - June 12, 2022
"So, did you hear the story of the Johnstone twins? As like each other as two new pins. Of one womb born, on the self-same day, how one was kept and one given away?" These are the words spoken by the Narrator at the beginning of BLOOD BROTHERS, the long-running West End musical by Willy Russell whic...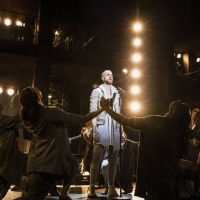 BWW Review: Even Refreshed for its 50th Anniversary, JESUS CHRIST SUPERSTAR Remains Dated & Divisive — Dr. Phillips Center
by Aaron Wallace - June 09, 2022
What did our critic think of JESUS CHRIST SUPERSTAR at Dr. Phillips Center? The show remains fundamentally a relic of the precise moment in time that Short summed up so well, when the convergence of counterculture and rock & roll meant that an irreverent but ultimately thin concept like this one — "...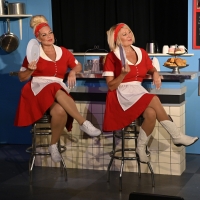 BWW Review: PUMP BOYS AND DINETTES at The Winter Park Playhouse
by Joseph Harrison - May 22, 2022
Somewhere on Highway 57 between Frog Level and Smyrna sits a little diner across from a service station where the pie is fresh, the beer is cold, and the gas is cheap (if that's even possible these days). Such is the setting for the Off-Broadway hit musical PUMP BOYS AND DINETTES. And in its latest ...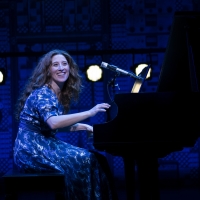 BWW Review: BEAUTIFUL - THE CAROLE KING MUSICAL Returns to Dr. Phillips Center; Still Better Than Most Jukebox Musicals
by Aaron Wallace - May 16, 2022
But BEAUTIFUL is structured differently than most 'backstage biomusicals.' It's not a rags to riches story, exactly, nor the routine tale of one woman's ascent to superstardom. Mercifully, we are spared the obligatory plot points of that particular formula. King never learns her contract is unconsci...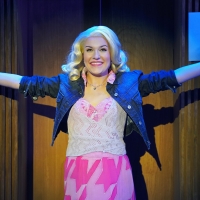 BWW Review: LEGALLY BLONDE at Titusville Playhouse
by Joseph Harrison - May 08, 2022
There are some musicals that just make you smile and can do so regardless of how many times you have seen in them. For me, one of those shows is (and will always be) LEGALLY BLONDE THE MUSICAL. Read our critic's review about this production of this fun and uplifting musical,. Titusville Playhouse de...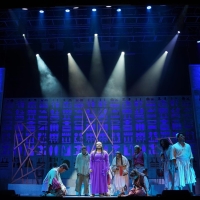 BWW Review: AIDA at The Henegar Center
by Joseph Harrison - May 01, 2022
In the opening number of Elton John and Tim Rice's hit musical, AIDA, Princess Amneris sings - "Every story, tale or memoir, every saga or romance, whether true or fabricated, whether planned or happenstance….All are tales of human failing, All are tales of love at heart." and with those opening lin...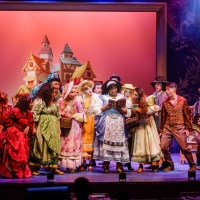 BWW Review: BEAUTY AND THE BEAST Feels New Again in Outstanding Garden Theatre Production
by Aaron Wallace - April 26, 2022
Director Roberta Emerson has devised an intriguing way to approach the story's outer framework without altering the libretto. The story opens not with an unseen narrator recounting the enchantress's spell on a prideful prince and his servants but instead with a young Black girl (played sweetly by Ga...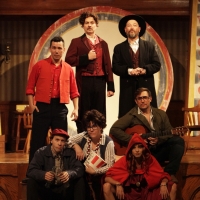 BWW Review: Florida Theatrical Association's ASSASSINS at Cheyenne Saloon
by Joseph Harrison - April 24, 2022
In the world of musical theatre there are productions that come along that deliver the perfect storm of creative expression. This elusive synergy can be due to the topic or setting being extremely relevant to the time that it is performed or can come from the blending of top-notch talent, creative v...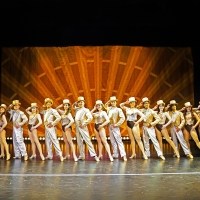 BWW Review: A CHORUS LINE at Titusville Playhouse
by Joseph Harrison - April 09, 2022
A CHORUS LINE, the hit Broadway musical about performers auditioning for a Broadway show played for 6,137 performances in its original run due to several factors. Audiences simply connected with the characters on stage and related to their lives, their experiences, and their passion for pursuing the...