TNC Presents RECOVERY By Anne Marilyn Lucas
When there is a sick child in a family, says playwright Anne Marilyn Lucas, an entire family revolves around the child's illness. In 2016 more American lives were taken by drug overdoses than were lost in the Vietnam War, according to the Centers for Disease Control, and deaths increased by 10.7%, to 72,000, the following year. Many of these victims were young and adult children. It is to the parents of these children that Ms. Lucas' play, "Recovery," is directed. The play, a fable set in an American recovery community, is based on her own daughter's struggle with substance abuse and her own personal journey to come to grips with it. Theater for the New City will present its world premiere October 11 to 28, directed by Stephan Morrow.

"Recovery" is a drama of three young women, all lost in the pain of addiction, and their mothers. They meet at a place called The Mountain Rehab, where all six women must confront their problems, and are influenced and guided by two competing characters who battle for their souls: Reverend Stephanie Jackson, the spiritual director of the institution who is also a recovering alcoholic, and a Demon who embodies all temptation. He is Rev. Jackson's Jungian shadow. Like the Devil in Daniel Webster, he manifests her inner demons and challenges her for the souls of the young women. The play explores the experience of addiction from the perspective of two generations. Denial is portrayed is a powerful tool in the weaponry of darkness and facing truth is portrayed as a painful path but the only one that leads to lasting recovery. The audience is taken on an uplifting journey from darkness to light.

Playwright Anne Marilyn Lucas says, "It would be remarkable if anyone didn't have an addict in the family or as a friend." Her aim in this play--which she went back to graduate school to write--is to reach the addicts' mothers and families, with whom she strongly identifies. In 21st century America, Lucas points out, there are there really only two kinds of parents: those who have experienced addiction in people they love, and those who are yet to. So the wise parent is the one who understand this disease. Lucas adds, "Nobody talks about the mental and emotional changes that occur in parents who are desperately trying to keep their children alive. There's a self-neglect that goes with the myopic focus on saving your kid." She observes that because of addiction, parents not only lose their children, they sometimes lose their financial security (including their homes) and descend into depressions they can't get out of. Understanding addiction as a medical problem, not a moral failing, is the key to overcoming it. Denial--on the family level as well as the social policy level--is the primary obstacle. The play is conceived to illustrate the mechanisms of denial and healing.

Many incidents of the play come from Lucas' own life, but they are spread across three families. Hailing from different socioeconomic backgrounds, each daughter character has fallen victim to a different substance of choice, but they are not street children or abandoned kids. They are children middle-class families--the kind where parents are unlikely to talk about their kids' addictions because they are ashamed. Lucas hopes the play can reach such people, who often need to know more than they know right now.

Ms. Lucas' daughter, Elizabeth Cohen, has been heroin-free for eight years and is now an outspoken advocate on issues of drug dependency. She is now earning a Masters in Social Work. Career-wise, she plans to serve others who are suffering with addiction. She will appear at the show in a talk back Oct 27.

The cast features Karen Lynn Gorney as Reverend Stephanie Jackson and Brian Childers is The Demon. The mothers are played by Marlain Angelides, Anna Bergman and Kathleen Mary Carthy. The daughters are played by Caitlin Cohn, Jill Shackner and Lydia Grace Jordan.

Playwright Anne Marilyn Lucas made her TNC debut in 2016 with "From Silence," a story of the generational effects of the Holocaust. A New York actress until she moved to Marblehead, MA to raise a family, she writes that she is very grateful to Crystal Field and Theater for the New City for this opportunity to get back. Lucas is on the Board of Trustees of Marblehead Little Theatre and is Director of Theatrical Productions at The House of The Seven Gables in Salem, MA. She has written and directed a succession of plays and created biographical revues of classic Broadway composers with her own contemporary librettos. She was initially trained at Webber Douglas Academy of Dramatic Art in London and The Royal College of Music and studied voice at Cleveland Institute of Music. Subsequently, she earned an MFA at Boston University in Theatre Education (with emphasis on directing) and an MFA in Creative Writing (writing for stage and screen) from Lesley University in Cambridge, MA. She was a professor in the theater department of Salem State University for ten years. She has a long list of acting and directing credits.

Lucas writes, "I am deeply indebted to Crystal Field and Theater for the New City for recognizing my work and giving it a home in NYC. Crystal has been an artistic mentor and mother to so many artists, I feel grateful to now be among them."

Director Stephan Morrow was mentored into the Playwright Directing Unit of the Actor's Studio by Elia Kazan. After working on two plays and a film with Norman Mailer, Morrow acted in and directed Mailer's play, "The Deer Park - Hollywood goes to Hell" in 2007 and was invited to co-direct and act in a film of the play. He has directed seven productions of Mario Fratti plays at TNC and two plays by Claudio Angelini, "Obama in Naples" and "My Wife in a Chador." He has collaborated closely with Arthur Miller, Norman Mailer, Lyle Kessler and Murray Schisgal. He has helmed, among many others, "Triangle - The Shirtwaist Triangle Factory Fire" by J. Gilhooley at 59E59St Theaters, concert readings of Murray Schisgal plays at The Actor's Studio and TNC, and the NY theatrical debut of "Dogmouth" by John Steppling at TNC. He directed and acted in the independent film of "Dogmouth," which was an official selection of ten festivals and won three awards at The Bergenfield Film Festival, including Best Actor for Morrow. Other awards include the prestigious Award of Merit: Film Feature at The IndieFEST International Film Competition. The film is now available on Amazon. Morrow is Artistic Director of The Great American Play Series, which presents 'performances on book' of neglected American classics featuring prominent actors. Most recently, he has been performing a solo piece, "Temptations of a Soldier of Peace in the War Zone at the End of the Vietnam War."

THE REVEREND AND HER NEMESIS
Karen Lynn Gorney (Reverend Stephanie Jackson) is best known as the romantic co-star of the film "Saturday Night Fever" (rejecting John Travolta after winning a dance contest with him) and as Tara Martin on ABC's "All My Children." She got ripped apart by a giant wolf in the film, "Late Phases" (2014). She is a member the Irish Rep Company and a company and founding member of the Frog and Peach Shakespeare Company. She played the leading part of a Holocaust survivor who finds her voice in "From Silence" by Anne Marilyn Lucas at TNC in 2016. (www.karenlynngorney.com)

Brian Childers (Demon/Damien) appeared Off-Broadway as Danny Kaye in "Danny and Sylvia, The Danny Kaye Musical" (Helen Hayes Award Winner for Best Actor in a Musical). He appeared in national tours of The Kid from Brooklyn (Danny Kaye - Original) and "The Adventures of Tom Sawyer" (Tom Sawyer). He played leading parts in two plays by Claudio Angelini, "Obama in Naples" and "My Wife in a Chador," both directed by Stephan Morrow. (www.brianchilders.net)

THE MOTHERS
Marlain Angelides tours with Lez Zeppelin, a Led Zeppelin women's cover band. She earned a degree in Musical Theatre at Royal Academy of Music, London. Her theater credits include: "Going Once Laughing Twice" (Off-Broadway), "Lautrec" (West End), and tours of "Saturday Night Fever," "Hair," "Othello," and "Annie." Her singing credits include: Hi-5 (Warner, Greece), Eurovision Song Contest (representing Cyprus) and BBC Radio 2 Voice of Musical Theatre (Finalist). At TNC, she played the female lead in "My Wife in a Chador" by Claudio Angelini, directed by Stephan Morrow. (www.marlainangel.com)

Anna Bergman has appeared in "A Little Night Music" at Kennedy Center, "Caucasian Chalk Circle" at Arena Stage, "The Light in the Piazza" with Matthew Morrison at Intiman Theatre, "A Christmas Carol" at Ford's Theatre, "The Beggar's Opera" at Shakespeare Theattre, "Three Sisters, " The Cryptogram" and "Falsettoland" at Studio Theatre, "Don Juan in Hell" with Sam Waterston, "The Women" at King's Head Theatre in London, "Blood on the Dining Room Floor" at WPA Theatre, "The Letters of Noel Coward" at St. Ann's Warehouse with Dana Ivey, Simon Jones and Edward Hibbert, "Oklahoma" at North Carolina Theatre (Terrence Manne, Director) and "My Fair Lady" and "Phantom" at Papermill Playhouse.

Kathleen Mary Carthy has appeared at Bay Street Theatre, La Jolla Playhouse, The Colony Theatre, The Geffen Playhouse and toured Nationally. Many black boxes in LA and NYC. She received an Ovation Award and was nominated for Best Featured Actress in "The Wreck of the Unfathomable" at Theatre of Note in Hollywood. She has been a guest, recurring and co-star in dozens of episodics including "The Blacklist," "House of Cards," "Broad City," "VEEP," "Grey's Anatomy" (Amish Mom) and "Castle." She has also done numerous audiobook and textbook narrations. She holds an MFA in acting from UCSD. (www.kathleenmarycarthy.com)

THE DAUGHTERS
Jill Shackner has appeared on Broadway in Les Misérables and Off-Broadway in Safe (14th St Y), Iowa (Playwrights Horizons), A Charity Case (Theatre Row), Landscape of the Body (Signature). Her films include "Faraway Eyes," "On Monday of Last Week," "Staring at the Sun" (winner of Best Supporting Actress in Queen Palm International Film Festival, Los Angeles Film Awards, and The Actors Awards), "Text Me," "Paper Man" and "House of D." Her TV credits include "The Late Show with Stephen Colbert," "The Americans" and "The Michael J. Fox Show." (www.jillshackner.com)

Caitlin Cohn appeared in the Broadway national tour of "Chitty Chitty Bang Bang," "Secret Garden" (Mary Lennox) at Cincinnati Playhouse and Baltimore Center Stage, "Arcadia" (Thomasina) and "Little Foxes" (Alexandra Giddens) at Palm Beach Dramaworks, and originating the role of Mary Marie in the new musical, "Mary Marie." She will star opposite Diane Ladd and Pat Boone in the feature film "Boonville Redemption," Netflix's "The Break with Michelle Wolf," and "Exposed" for Blackpills. (@caitlincohn)

Lydia Grace Jordan recently graduated from Muhlenberg College with a degree in Theater. She has been seen on TV's The Marvelous Mrs. Maisel, Law and Order: CI, Ugly Betty, and Gossip Girl.
Photo attached: Karen Lynn Gorney plays the spiritual director of a drug and alcohol treatment center and Brian Childers plays her inner demons in "Recovery." Photo by Stephan Morrow.
More Hot Stories For You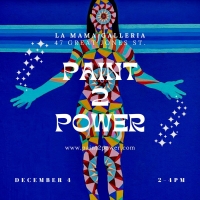 La MaMa to Host PAINT2POWER Public Art-Making Event

December 2, 2022

On Sunday, Dec. 4 at 2 p.m., LA MAMA will host PAINT2POWER,  the making of a large public art mural  at the company's Galleria in Manhattan.  The public is invited to participate.  Admission is free.
---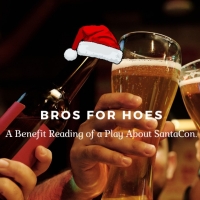 Benefit Reading Of BROS FOR HOES, a One-Act Comedy About SantaCon, To Take Place In West Village

December 2, 2022

Independent producers Emily Jeppesen, Rebecca Kane, and Taylor Thomson will present a reading of a new one-act comedy in a performance entitled 'Bros for Hoes: A SantaCon Play Benefit Reading' on December 12th, 2022.
---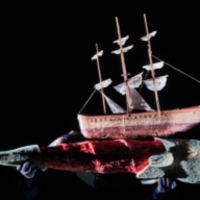 NYU Skirball and Under the Radar Festival Present MOBY DICK Next Month

December 2, 2022

NYU Skirball and Under the Radar Festival present Moby Dick, an adaptation of Herman Melville's mythical work, halfway between theater and puppet show, featuring seven actors, fifty puppets, video projections, a drowned orchestra and a whale-sized whale, running January 12-14 at NYU Skirball.
---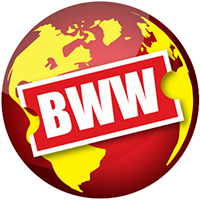 The New School's College Of Performing Arts Presents PLAYING THE OTHER At The Wild Project

December 1, 2022

Contemporary Theatre and Performance students at The New School's College of Performing Arts will present PLAYING THE OTHER, an intimate devised theatrical piece facilitated by Obie Award-winning playwright Dael Orlandersmith and Tony Award-winner Jim Nicola.
---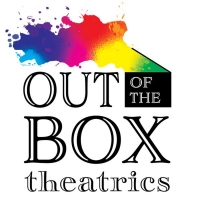 Out Of The Box Theatrics to Present RED EYES Staged Reading in December

December 1, 2022

Out of the Box Theatrics and Jennifer Campos Productions will present a staged reading of RED EYES by Michael León on Monday, December 12, available for in person or livestream viewing.
---