Latest News on Jill Shackner
Latest News on Jill Shackner
Stage Credits
  [Off-Broadway]
Off-Broadway Production, 2014
Performer
Jill Shackner News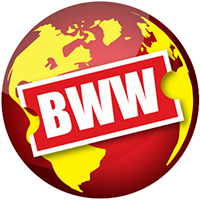 Wendy Beckett's A CHARITY CASE Will Be Revived in Paris
by Stephi Wild - Feb 18, 2020
Pascal Productions has announced a new French production of Wendy Beckett's A CHARITY CASE presented by Claire Merviel Production. The translated production, titled UN ESPOIR, will be presented in French at the Athénée Théâtre Louis-Jouvet in Paris from March 4 to March 28, 2020. The production is written and will be directed by Wendy Beckett, translated by Dominique Hollier.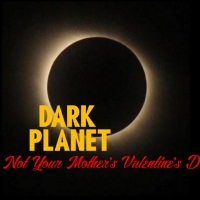 Cast Chosen For Planet Connections Rep Of Plays
by Chloe Rabinowitz - Dec 4, 2019
Planet Connections' starts out 2020 with 'DARK PLANET: Not Your Mother's Valentine's Day,' short plays unapologetically looking at life through a clever a?" albeit caustic a?" lens. Frank, Funny, Engaging, Engrossing, and Enlightening, Performing Thursdays & Fridays, February 6 a?" 21, at the Theater at the 14th Street Y, 344 E 14th St, NYC. This event a?" celebrating the diversity of the performing arts & artists of NYC a?" will be accompanied by an opening night party and special Valentine's Day event.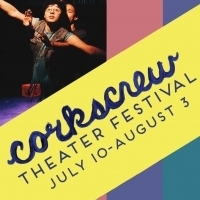 Corkscrew Theater Festival Launches Workshop Series CORKSCREW DOWNSTAIRS
by Julie Musbach - Jun 20, 2019
Corkscrew Theater Festival, which runs July 10-August 3, inaugurates its Corkscrew Downstairs series of workshop productions this summer in the lower level theater at the Paradise Factory (64 East 4th Street, Manhattan). The four projects all take classic texts as a starting point, including A Doll's House, Twelfth Night, the poetry of Walt Whitman, and Leslie Feinberg's 1993 novel Stone Butch Blues. The Downstairs series shares one team of designers -Dan Daly (sets), Christina Tang (lights), and Cinthia Chen (props)-and one flexible repertory set, deepening the festival's focus on exploring collaboration in different forms.
TNC Presents RECOVERY By Anne Marilyn Lucas
by Julie Musbach - Sep 11, 2018
When there is a sick child in a family, says playwright Anne Marilyn Lucas, an entire family revolves around the child's illness.  In 2016 more American lives were taken by drug overdoses than were lost in the Vietnam War, according to the Centers for Disease Control, and deaths increased by 10.7%, to 72,000, the following year. 

Nominees Announced for 9th Annual Planet Connections Awards at Theatre Row
by BWW News Desk - Aug 22, 2017
After a banner year for their summer festivity and Playwrights for a Cause, Planet Connections Theatre Festivity will be hosting its annual awards ceremony honoring the finest of an outstanding season.
EX HABITUS, Satirical Take on Millennial Podcasting, Comes to Corkscrew Theater Festival
by A.A. Cristi - Jul 31, 2017
Corkscrew Theater Festival presents the world premiere of Ex Habitus by Lilla Goettler and Katie Hathaway, directed by Goettler. Running August 23-September 3, Ex Habitus is a wild satire set in the world of millennial podcasting. Performed by Emma Hathaway, Alexander Katz, Derek Christopher Murphy, Renee Rises, and Jill Shackner*, Ex Habitus continues the inaugural season of Corkscrew Theater Festival, a new summer theater festival that provides early-career artists with a high level of production support.
Yellow Sound Label & Playwrights Horizons Release Original Cast Recording of Musical IOWA
by A.A. Cristi - Apr 28, 2017
Playwrights Horizons (Artistic Director, Tim Sanford; Managing Director, Leslie Marcus) has announced that the score for their World Premiere production of the musical IOWA has been preserved as an Original Cast Recording, produced by Michael Croiter (Matilda, The Visit, Big Fish) and Todd Almond. IOWA is written by Jenny Schwartz (God's Ear, Somewhere Fun) with music by Todd Almond (Girlfriend) and lyrics by Ms. Schwartz and Mr. Almond.
Off-Broadway Engagement of SAFE by Penny Jackson Begins Previews Next Month
by A.A. Cristi - Aug 24, 2016
91 Central Productions presents character-driven contemporary theater relevant to international audiences.  The limited Off Broadway engagement of Safe by Penny Jackson will be at the Theatre at the 14th Y, 344 East 14th Street (1st & 2nd Avenue).  Previews begin September 18th and the Opening is Tuesday, September 20th at 7:00 pm. 
Jill Shackner Videos
BWW TV: Inside Opening Night of A CHARITY CASE
by Broadway Beat - Nov 9, 2011
A CHARITY CASE starring Two-Time Tony Nominee Alison Fraser, Alysia Reiner (Sideways) and Jill Shackner (Les Miserables) opened last week, November 2nd at The Clurman Theatre. This new play about adoption is written and directed by Australian playwright Wendy Beckett. A CHARITY CASE will play through November 20th. Below, Broadway Beat chats with the company and takes you inside opening night.