Latest News on Anna Bergman
Stage Credits
  [Regional (US)]
Sondheim Festival Production, 2002
Mrs. Nordstrom
Anna Bergman News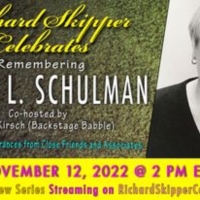 Chalfant, Morgan, Winer, and More Will Celebrate The Life Of Susan L. Schulman
by Stephi Wild - Nov 11, 2022
On Saturrday, 11/12 at 2 PM EST, noted interviewer Richard Skipper will join forces with 15-year-old theater podcaster Charles Kirsch to celebrate the life of one of Broadway's best, veteran press agent Susan L. Schulman.
Photos: CABARET CONVENTION 2022 at Rose Theater by Helane Blumfield
by Stephen Mosher - Oct 30, 2022
For three nights the Mabel Mercer Foundation presented their picks of artists for the 2022 Cabaret Convention at Rose Theater at Jazz At Lincoln Center.
Ann Kittredge to Perform at The Laurie Beechman Theatre and The New York Cabaret Convention in October
by Chloe Rabinowitz - Sep 29, 2022
Ann Kittredge will return to The Laurie Beechman Theatre (407 West 42nd Street – between 9th & 10th Avenues) on Sunday, October 23rd at 7pm with her Musical Director Christopher Denny (piano), Sean Harkness (guitar), Mary Ann McSweeney (bass), Rex Benincasa(drums) and special guests Robbie Kondor and Steve Ross.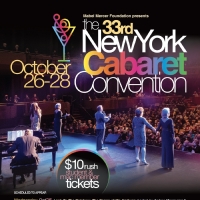 The 33rd New York Cabaret Convention Announced At Jazz At Lincoln Center, October 26-28
by A.A. Cristi - Sep 1, 2022
It's back! -- three extraordinary nights of "live" songs, entertainers, and musicians – all in celebration of the 33rd annual New York Cabaret Convention, produced by The Mabel Mercer Foundation.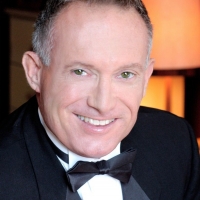 SHADES OF ROMANCE at Coachella Valley Repertory
by Kay Kudukis - Nov 27, 2020
COACHELLA VALLEY REPERTORY PRESENTS "SHADES OF ROMANCE" WITH TIMOTHY CONNELL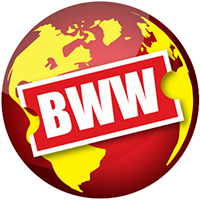 Cape May Stage Presents A FALL TO REMEMBER: Virtual Broadway Series
by A.A. Cristi - Nov 6, 2020
Fall is a special time, full of changes, new memories, and new adventures. At its best it is glorious, a grand mosaic of color full of sunshine with cooler temperatures that invigorate. It's the perfect time of year to sit back, relax, and let Cape May Stage give you a taste of Broadway that you have been missing.
VIDEO: Watch the 30th Annual MAC Awards!
by Nicole Rosky - Mar 30, 2020
With the Coronavirus stopping all social gatherings and causing the closing of Don't Tell Mama for the duration, MAC has made a change from the previously announced event which was to be held at the club.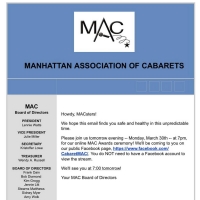 BWW Feature: MAC AWARDS Will Be Announced Live Via Facebook Monday. March 30th at 7 pm
by Stephen Mosher - Mar 29, 2020
The MAC Awards were scheduled to be celebrated on March 30th at Sony Hall. Instead they will be announced via Facebook Live from Lennie Watts' home. The times are a little different now, but the celebration of art is the same.
Andrea McArdle and Donna McKechnie, Max von Essen and More Nominated for MAC Awards
by Chloe Rabinowitz - Feb 25, 2020
The Manhattan Association of Cabarets (MAC) has announced the 2020 MAC Award nominees. The nominees were determined by votes cast by the active MAC membership, except for the four song and recording categories, which were determined by special committees.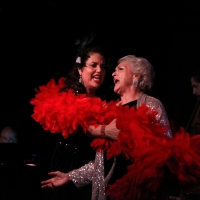 BWW Feature: BWW Cabaret Critics' 2019 Year-End Round Table
by Stephen Mosher - Dec 10, 2019
BWW Cabaret Editor invites the journalists on the team to an informal discussion about the art form of cabaret, their passion, and what excited them in 2019.