Photos: First Look at BYUIOO, Opening Tomorrow at The Gym at Judson
Award-winning Pipeline Theatre Company in association with Judson Arts presents the World Premiere of BYUIOO, a musical with book, music and lyrics by Nate Weida. This folk gospel musical, presented in an entirely made-up language, will be directed by Andrew Neisler (Pipeline's acclaimed hit Clown Bar) featuring a cast of sixteen. Previews begin October 26 at The Gym at Judson with opening slated for October 31. Check out a first look at the production below!
Inspired by Rudyard Kipling's The Jungle Book, BYUIOO is set in the distant future, when nature has reclaimed New York City. Humans are scarce, but those who remain have survived by banding together. Packs have created their own languages, families, and religions. But one has lost something unifying, something defining, something beautiful. Can they ever recover what they've lost?
BYUIOO stars Andrew Butler,
Jessica Frey
, Stephanie Hsu,
Sydney Matthews
,
Molly McAdoo
, Carly Menkin,
Ben Otto
,
Ronald Peet
, Cyndi Perczyk, Arielle Siegel,
Nicole Spiezio
,
Dan Tracy
,
Rocky Vega
,
Israel Vinas
, and
Eric Williams
. The production team includes
Andy Yanni
(set and props), Meghan Gaber (costumes),
Joe Cantalupo
(lighting),
Ben Hobbs
(choreography), Anna Lauren Farrell (producer) and Devin Wein (stage manager). BYUIOO runs October 26 - November 16, Wednesday - Saturday at 8pm with additional performances Sun. Oct. 27 at 2pm & Sun. Nov. 3 at 8pm. Note: There is no performance Nov. 1. Gym at Judson is located at 243 Thompson Street at Washington Square South, accessible from the A,C,E,B,D,F to West 4th or N,R to 8th Street. Tickets are $18, available at 800-838-3006 or
www.brownpapertickets.com
.
Photos by Suzi Sadler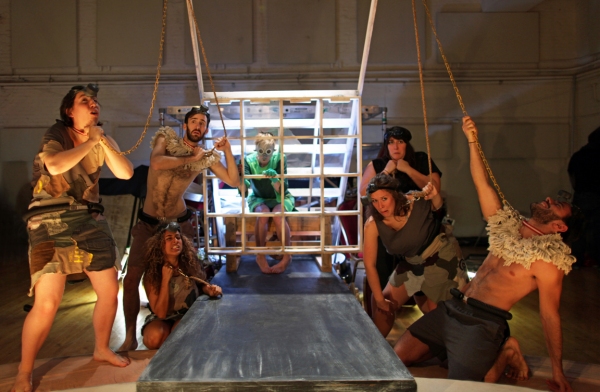 Cyndi Perczek, Rocky Vega, Eric Williams, Molly McAdoo, Sydney Matthews, Nicole Spiezio, Israel Vinas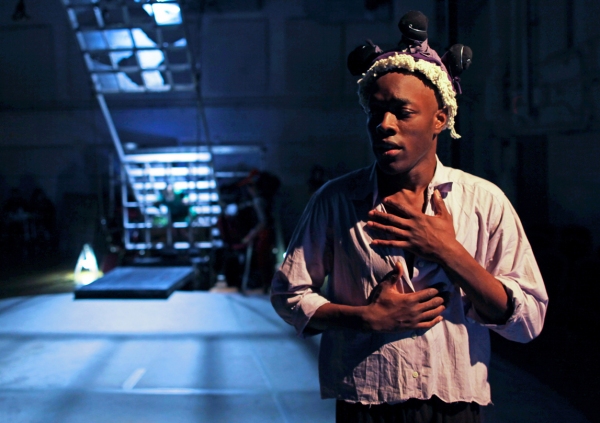 Ronald Peet

Ronald Peet and Cast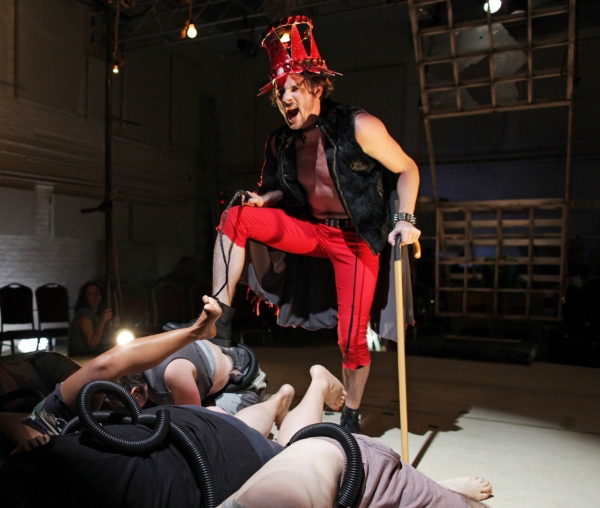 Ben Otto and Cast