Photo Flash: First Look at Transport Group's WILLIAM INGE IN REPERTORY, with Emily Skinner, John Cariani & More!
Transport Group presents Picnic and Come Back, Little Sheba: William Inge in Repertory, directed by Artistic Director Jack Cummings III, featuring Tony nominee John Cariani (Something Rotten) as Howard (Picnic) and Service Men (Sheba); Hannah Elless (Bright Star) as Millie (Picnic) and Marie (Sheba); OBIE winner David Greenspan (The Patsy) as Elmo (Sheba); Joseph Kolinski (Follies) as Doc (Sheba); Ginna Le Vine as Madge (Picnic); Heather Mac Rae (I Remember Mama) as Mrs. Potts (Picnic) and Lola (Sheba); David T. Patterson (Les Liaisons Dangereuses) as Hal (Picnic) and Turk (Sheba); Tony winner Michele Pawk (Hollywood Arms) as Flo (Picnic); Jennifer Piech (Titanic) as Irma (Picnic) and Mrs. Coffman ( Sheba); Krystal Rowley as Christine (Picnic); Jay Russell (Travels with My Aunt) as Ed (Sheba); Emily Skinner (Billy Elliot) as Rosemary (Picnic); and Rowan Vickers (Nat Turner in Jerusalem) as Alan (Picnic) and Bruce (Sheba).
The two plays are being performed in rotating repertory; six actors of the fourteen-member ensemble performing in both plays. Picnic and Come Back, Little Sheba: William Inge in Repertory runs through Sunday, April 16 at the Gym at Judson, 243 Thompson Street. The opening night has been set for Sunday, March 26. Tickets are now on sale at transportgroup.org.
In the spirit of its OBIE Award-winning revival of William Inge's The Dark at the Top of the Stairs, Transport Group returns to the master playwright by presenting two of his greatest works in rotating repertory-Picnic and Come Back, Little Sheba-timeless, mid-century, mid-American plays from one of the canon's most insightful and underestimated playwrights. Inge, an archeologist of American loneliness, writes with an aggressive empathy for the triumphs and failures of the heart at a time in our country's history when the possibility of greatness was alluringly just at the fingertips.
Photo Credit: Carol Rosegg

Krystal Rowley
,
Emily Skinner
,
Jennifer Piech
Michele Pawk
,
Ginna Le Vine
John Cariani
,
Emily Skinner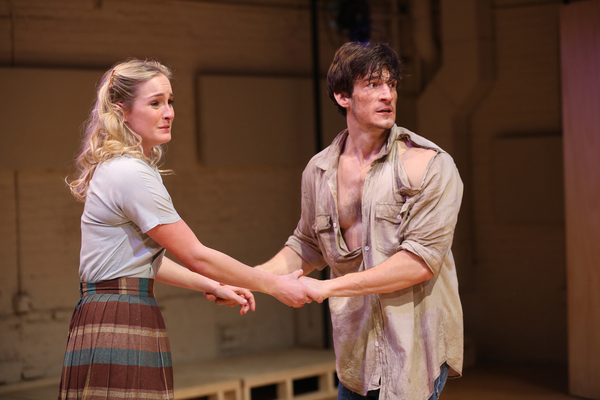 Ginna Le Vine
, David T. Patterson
Ginna Le Vine
,
Michele Pawk
,
Hannah Elless
Heather Mac Rae
,
Joseph Kolinski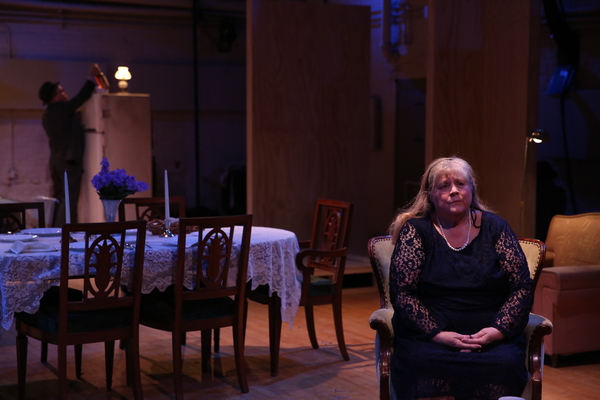 Joseph Kolinski
,
Heather Mac Rae
David T. Patterson,
Hannah Elless
David T. Patterson,
Hannah Elless