Back to the Main Page | Browse Local Theatres
---
Latest Off-Broadway Reviews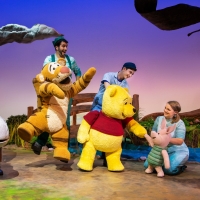 BWW Review: WINNIE THE POOH: THE NEW MUSICAL STAGE ADAPTATION at The Hundred Acre Wood Theatre at Theatre Row
by Cindy Sibilsky - November 15, 2021
Winnie the Pooh: The New Musical Stage Adaptation is magical, sweet as honey, and full of humor. It's a wholesome, delightful, enchanting piece of theatre for the young and young at heart to celebrate the seasons, friendships, adventures, and the wonders of the imagination....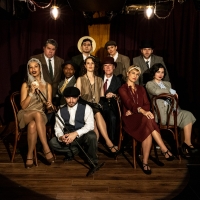 BWW Review: TAMMANY HALL at SoHo Playhouse
by Cindy Sibilsky - November 08, 2021
Tammany Hall is an immersive theatrical time machine that transports the audience to New York Election Night in 1929. The setting is Club Huron, the actual Tammany Hall clubhouse that is now SoHo Playhouse, where performers portraying real historical characters guide attendees through 15 rooms as sc...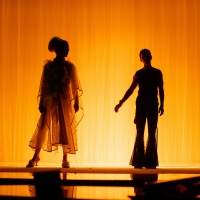 BWW Review: ONLY AN OCTAVE APART at St. Ann's Warehouse
by Cindy Sibilsky - October 02, 2021
The combined talents of Bond and Costanzo compliment and increase the level of artistry and ability in each other. There's a perfect balance and harmony between them. Both performers can comfortably transition from hysterical comedy to heartfelt emotions, make you laugh one moment and cry the next, ...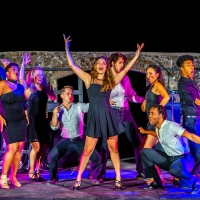 BWW Review: Transcendence Theatre's 'Broadway Under the Stars' Celebrates 10 Years with a 'Road-Trip!'
by Christina Mancuso - August 11, 2021
There's something truly extraordinary that happens when you step onto the grounds of Jack London State Historic Park.  It's not just any park.  You are whisked away into a magical land of beauty, passion, exuberance -- and immersed in spellbinding talent that is known as the Transcendence Theatre fa...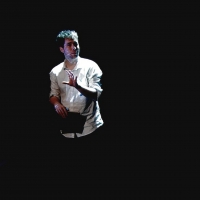 BWW Review: STATIC is a Compelling Virtual Two-Hander Presented for East to Edinburgh by 59E59 Theaters
by Marina Kennedy - July 16, 2021
We viewed Static, presented by Golden Lights.  The compelling two-hander features the talents of Daniel Amedee and Conor Kelly O'Brien.  The two performers also created the show.  It is directed by Michael Pillot. It is part of the festival presented by 59E59 Theaters to celebrate East to Edinburgh ...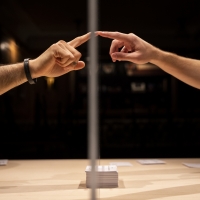 BWW Review: A THOUSAND WAYS (PART ONE): A PHONE CALL & (PART TWO): AN ENCOUNTER at The Public Theater
by Cindy Sibilsky - June 29, 2021
In 600 Highwaymen's A Thousand Ways (Part One: A Phone Call) and (Part Two): An Encounter, you and a stranger are the show. Through a series of seemingly impersonal questions with an unknown person, these intimate encounters force you to examine your emotions and how connections, or lack thereof, du...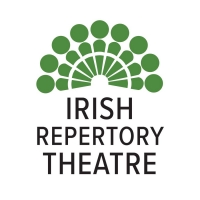 Irish Rep Announces Summer 2021 Performances on Screen Featuring GHOSTING, THE CORDELIA DREAM and More
by Chloe Rabinowitz - June 08, 2021
 Irish Repertory Theatre announced today three Performance on Screen digital productions for their Summer 2021 season. Ghosting, by Anne O'Riordan and Jamie Beamish and directed for streaming by Jamie Beamish, will premiere on Tuesday June 22, 2021. The production, starring Anne O'Riordan, will run ...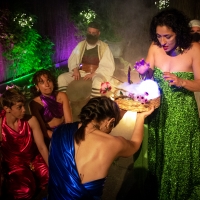 BWW Review: PERSOU Pursues Eternal Spring at The Cell Theatre
by Cindy Sibilsky - June 01, 2021
One Whale Tale's Persou transforms The Cell Theatre in Chelsea into the Temple of Aphrodite and invites audiences into a sensual, immersive experience celebrating the beauty and bounty of spring. The interactive theatrical event is extended through June 12th....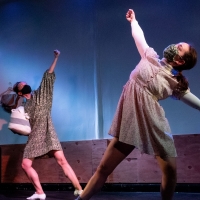 BWW Review: FRAGMENTS, A LIVE AUDIO STORY is a Quiet, Yet Richly Introspective Experience
by David Clarke - May 07, 2021
It's been a long road since March 2020, but the world is healing and Mandie Rapoza's performance art piece, FRAGMENTS, A LIVE AUDIO STORY, is a welcomed and much needed breath of fresh air in a world where in-person art has been almost completely dormant....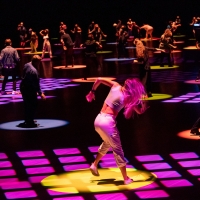 BWW Review: SOCIAL! THE SOCIAL DISTANCE DANCE CLUB at Park Avenue Armory
by Cindy Sibilsky - April 19, 2021
David Byrne is no stranger to creating theatre, quirky immersive experiences, or ushering people to the dance floor. So perhaps it's fitting that he's acting as a Pied Piper for a return to all three in SOCIAL! The Social Distance Dance Club at Park Avenue Armory....