Photo Flash: First Look at PERFECT ARRANGEMENT at Primary Stages
Primary Stages, in association with Amy Danis, Mark Johannes, and Dan Shaheen, presents PERFECT ARRANGEMENT, a New York premiere by Topher Payne (Swell Party, The Only Light in Reno) and directed by Michael Barakiva (White People). The limited engagement runs now through November 6, 2015 at Primary Stages at The Duke on 42nd Street - a New 42nd Street project. Opening night is Thursday, October 15 at 7PM. BroadwayWorld has a first look at the cast in action below!
PERFECT ARRANGEMENT features Drama Desk nominee Julia Coffey (London Wall), Robert Eli (Saturn Returns, Tartuffe on Broadway), Mikaela Feely-Lehmann(Cyrano de Bergerac on Broadway),Christopher J. Hanke(How to Succeed..., Buyer and Cellar), Kelly McAndrew(Abundance, Almost, Maine),Kevin O'Rourke (The City of Conversation, "Boardwalk Empire") and Jennifer Van Dyck (The Divine Sister, Hedda Gabler).
In Topher Payne's biting comedy, PERFECT ARRANGEMENT, it's 1950 and new colors are being added to the Red Scare. Two U.S. State Department employees, Bob and Norma, have been tasked with identifying sexual deviants within their ranks. The twist: Both Bob and Norma are gay, and have married each other's partners as a carefully constructed cover. Inspired by the true story of the earliest stirrings of the American gay rights movement, madcap "I Love Lucy" sitcom-style laughs give way to provocative drama as two "All-American" couples are forced to stare down the closet door, confronting the very struggles facing society today.
PERFECT ARRANGEMENT includes scenic design by Neil Patel, costume design by Jennifer Caprio, lighting design by Traci Klainer Polimeni, sound design by Ryan Rumery, hair and wig design by J. Jared Janas, and casting by Stephanie Klapper Casting.
Photo Credit: James Leynse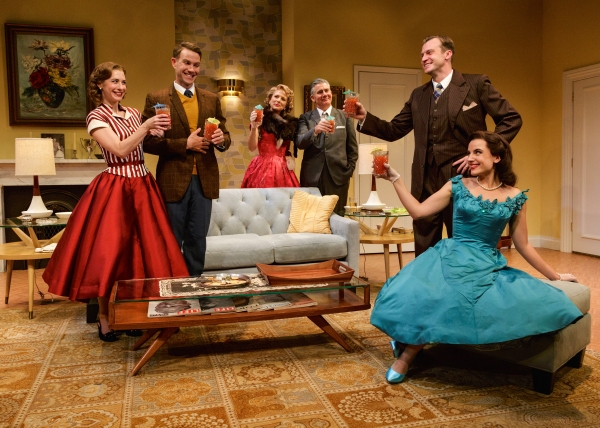 Julia Coffey, Christopher J. Hanke, Jennifer Van Dyck, Kevin O'Rourke, Robert Eli, Mikaela Feely-Lehmann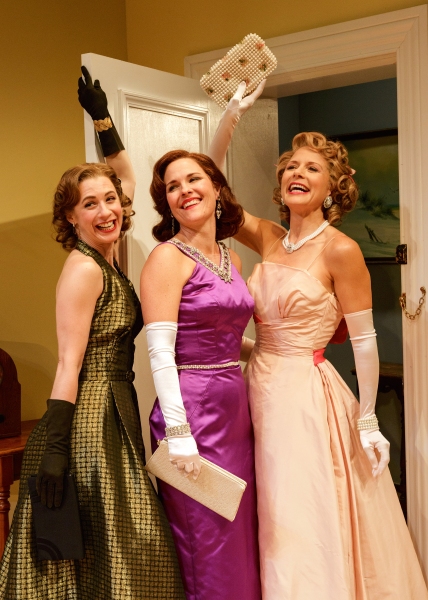 Julia Coffey, Kelly McAndrew, Jennifer Van Dyck

Robert Eli and Mikaela Feely-Lehmann

Christopher J. Hanke (sitting) and Robert Eli

Christopher J. Hanke and Julia Coffey

Julia Coffey and Mikaela Feely-Lehmann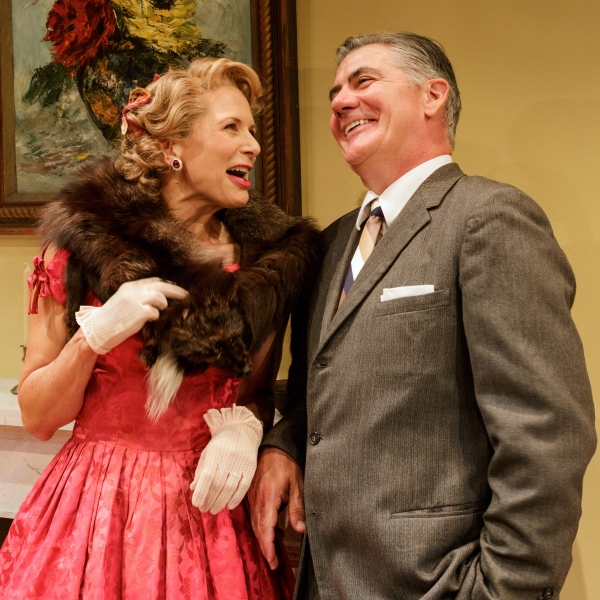 Jennifer Van Dyck and Kevin O'Rourke

Kelly McAndrew and Julia Coffey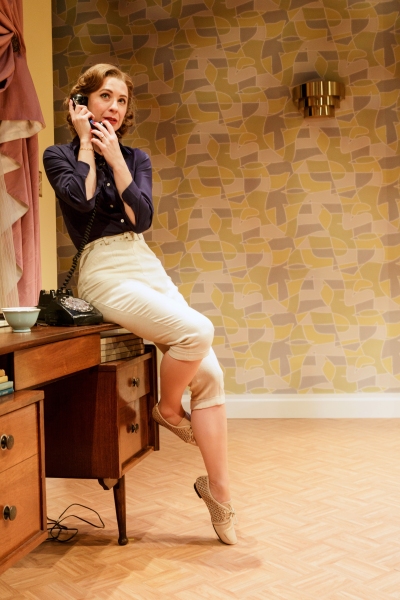 Julia Coffey as Norma Baxter

Robert Eli as Bob Martindale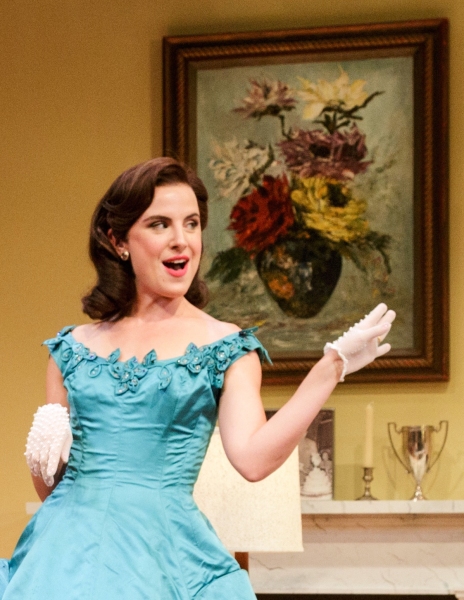 Mikaela Feely-Lehmann as Millie Martindale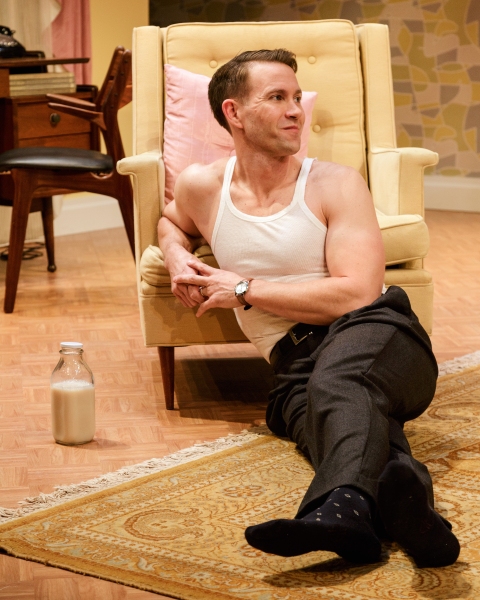 Christopher J. Hanke as Jim Baxter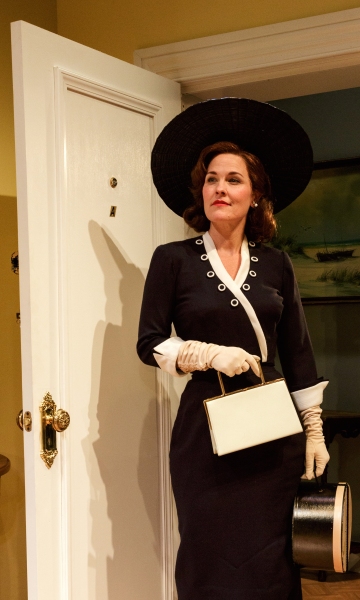 Kelly McAndrew as Barbara Grant

Kevin O'Rourke as Theodore Sunderson

Jennifer Van Dyck as Kitty Sunderson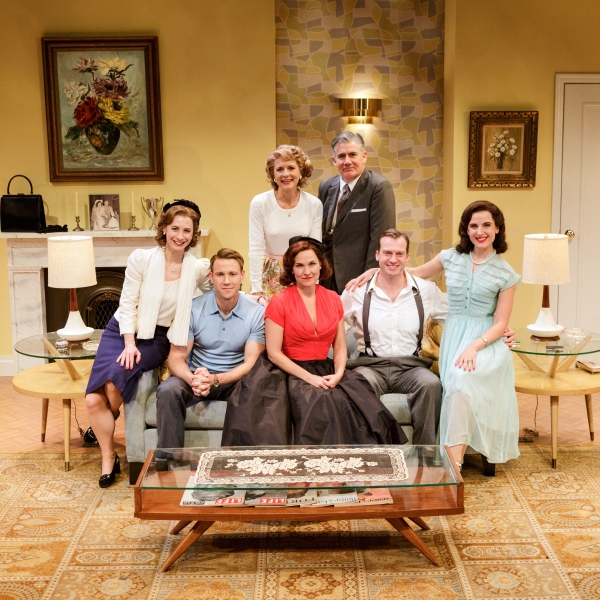 (bottom row, from left) Julia Coffey, Christopher J. Hanke, Kelly McAndrew, Robert Eli, Mikaela Feely-Lehmann. (top row, from left) Jennifer Van Dyck, Kevin O'Rourke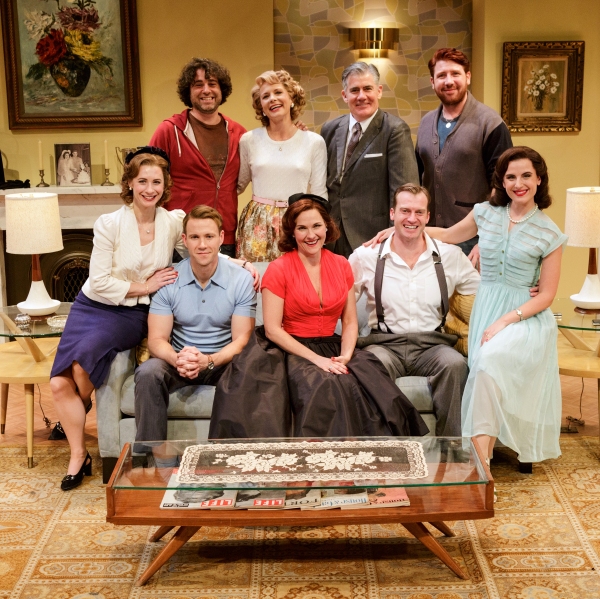 (bottom row, from left) Julia Coffey, Christopher J. Hanke, Kelly McAndrew, Robert Eli, Mikaela Feely-Lehmann. (top row, from left) Michael Barakiva, Jennifer Van Dyck, Kevin O'Rourke, Topher Payne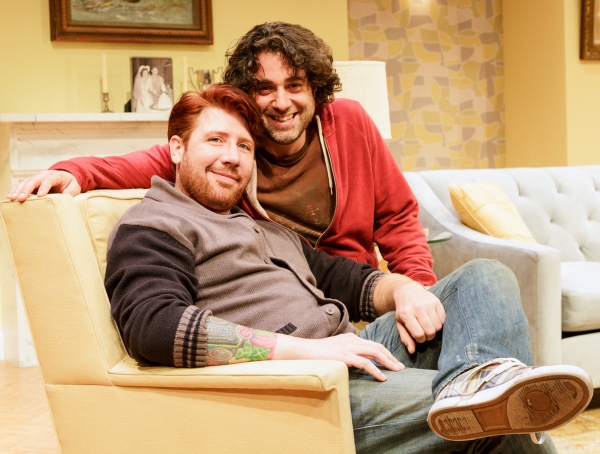 Topher Payne, playwright, and Michael Barakiva, director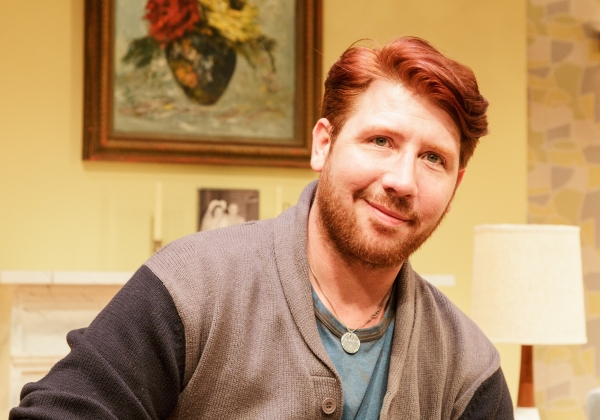 Topher Payne, playwright