Latest News on Topher Payne
Topher Payne News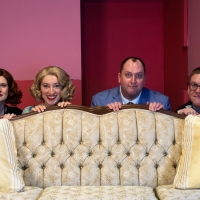 PERFECT ARRANGEMENT Comes to ActorsNET This Month
by Stephi Wild - Apr 12, 2022
Communists weren't the only ones hunted during the "Red Scare" of the 1950s. Gays and lesbians were also targeted as threats to the USA as part of the "Lavender Scare."  "Coming out of the closet" was almost unheard-of, as it could easily end a career or even a life. And no one even considered the possibility of gay marriage.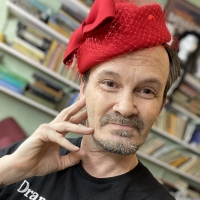 BWW Interview: Director George Seylaz of PERFECT ARRANGEMENT at Nutley Little Theatre
by Gina Sarno - Apr 6, 2022
As an actress, I have the pleasure of performing in 'Perfect Arrangement' at Nutley Little Theatre directed by George Seylaz who sat down with me for an interview.
BWW Review: Ken Ludwig's MURDER ON THE ORIENT EXPRESS at Stageworks Theatre
by Drew Eberhard - Apr 3, 2022
Murder on the Orient Express a stage adaptation of the Agatha Christie novel was written and adapted by Ken Ludwig and premiered in New Jersey in 2017. Based on the Christie novel that was first published in the United States in February 1934, and originally published under the name Murder on the Calais Coach. The twisted plot is full of a wild cast of characters. As Poirot puts it, "It was like a painting by Pablo Picasso." We open the play in Istanbul at the Tokatlian Hotel, as we meet Poirot we understand he is due in London in three days' time due to the delivery of a telegram, and he runs into his old friend Bouc. His friend then arranges a trip on the Orient Express which he is the owner, and the two climb aboard with Poirot hoping he makes it to London on schedule. Upon boarding the Orient Express one by one Poirot meets an oddity of characters much like boarding a train to Carnival. As the train departs the station amidst the snowy conditions like an onion we see the layers of each of the passengers peeled back one by one.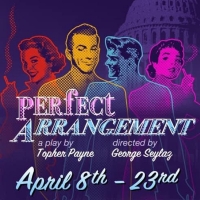 Nutley Little Theatre Presents PERFECT ARRANGEMENT by Topher Payne
by A.A. Cristi - Mar 23, 2022
Nutley Little Theatre presents PERFECT ARRANGEMENT by Topher Payne, directed by George Seylaz.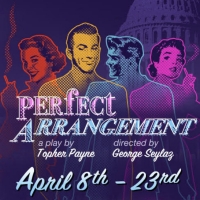 Nutley Little Theatre to Stage PERFECT ARRANGEMENT
by Marissa Tomeo - Feb 27, 2022
The Nutley Little Theatre will present PERFECT ARRANGEMENT by Topher Payne. The production is directed by George Seylaz and runs from April 8th through the 23rd. Performances are April 8, 9,15, 16, 21, 22, 23 at 8:00 PM and April 10, 17, 23 at 2:30 PM.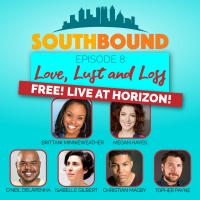 Horizon Theatre Announces SOUTHBOUND: Love, Lust And Loss A Love-ly Night Of True Life Tales And Tunes From The ATL
by Stephi Wild - Feb 17, 2022
Enjoy the last night of the month of love with Horizon Theatre Company's Southbound: Love, Lust and Loss. Join us LIVE for an evening of real-life humorous tales celebrating love and the lengths we will go to find it, enjoy it and at times, lose it. Southbound is LIVE from our stage in Little Five Points on Monday, February 28, at 8:00 pm.
Topher Payne's MORNINGSIDE to Open At Rome Little Theatre
by Chloe Rabinowitz - Feb 7, 2022
The worst baby shower ever is coming to Rome Little Theatre February 11-20. Billed as 'The Women' meets 'Steel Magnolias' meets 'The Real Housewives,' the show is 'Morningside,' and it's by award-winning Atlanta playwright Topher Payne.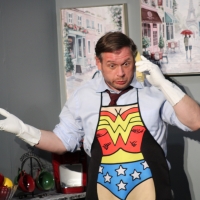 TOKENS OF AFFECTION Comes to the Farmington Players Barn Next Month
by Stephi Wild - Jan 24, 2022
The show is directed by Dave Reinke of Novi, and it shines a spotlight on what commitment looks like two or three decades later. The story follows Frank Garrett who's stunned by his wife Jackie's decision to leave him after 37 years of marriage, and siblings Charlie and Claire who team up to try and save their parents' relationship.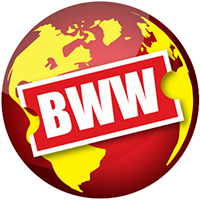 The Ensemble Company Presents Central Florida Premiere of Topher Payne's PERFECT ARRANGEMENT
by A.A. Cristi - Feb 4, 2021
Topher Payne's Perfect Arrangement will continue The Ensemble Company's 2021 season (its third) at its home at Penguin Point Productions. Perfect Arrangement, which premiered at the Source Festival in Washington, D.C. in 2013, was described by the New York Times for its Off-Broadway premiere as a 'clever canapé of a comedy,' declaring Payne 'a deft and witty writer.'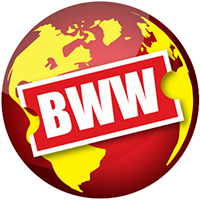 ASF Presents PLAY CLUB As Part Of ASF Insights
by A.A. Cristi - Jan 21, 2021
Alabama Shakespeare Festival invites friends to get closer to the artistry of playwrights by joining the ASF Play Club, part of ASF Insights. Play Club members will read up to four scripts and participate in a live online seminar for each script with an expert (actor/director) and a scholar on the playwright and material.
Topher Payne Frequently Asked Questions
How many shows has Topher Payne written?
Topher Payne has written 1 shows including Perfect Arrangement (Author).