Photo Flash: EDWIN, THE STORY OF EDWIN BOOTH Celebrates Opening Night Off-Broadway
For their inaugural offering, Great Circle Productions, bringing to life projects that inspire, offer hope, and touch the human heart, presents the world premiere of EDWIN, The Story of Edwin Booth, a dramatic musical that commemorates the 150th Anniversary (1866-2016) of the legendary actor's return to the stage, as well as the 400th Anniversary of the death of William Shakespeare(1564-1616), with music by Marianna Rosett, and book & lyrics by Eric Swanson.
EDWIN, The Story of Edwin Booth, began Sunday, September 4, for a limited engagement through September 18 at Theatre at St. Clement's (423 West 46th St.). Opening night took place on September 8, and BroadwayWorld has photos from the festivities below!
EDWIN, The Story of Edwin Booth is a unique adventure in music, theater, and history. Edwin Booth was the most famous American actor of the nineteenth century, the Laurence Olivier of his day though his artistic triumphs were marred by public and private tragedy. EDWIN, The Story of Edwin Booth takes us backstage on the night of his courageous return to the stage after his brother assassinated President Lincoln-braving death threats, public outrage, and his own scarred past.
Directed by Christopher Scott (A Class Act, Masterworks Theatre Company, and with music direction by Hugh Murphy, the 7-member cast features Dana Watkins as Edwin Booth, with Adam Bashian (Phantom of the Opera, On Your Toes), Paul DeBoy (A Dirty Shame, Red Dead Redemption), Todd Lawson (Summer and Smoke, Top Floor), Deanne Lorette (La Bete, Benefactors), Ben Mayne (Forever Plaid, "Vinyl"), and Patricia Noonan (Death Takes a Holiday, Jane Austen's Pride & Prejudice).
The production team for EDWIN, The Story of Edwin Booth, is Chad McArver (scenic/lighting design) and David Zyla (costume design). Maxine Glorsky is Production Stage Manager, Paul Ziemer is Technical Advisor and Melanie Aponte is Assistant Stage Manager. Dailey-Monda Management serves as the General Manager. Casting by Stephanie Klapper.
Tickets are $59 (adults), $29 (seniors), and $15 (students) and can be purchased through Great Circle Productions website www.greatcircleproductions.org or by calling OvationTix at 866-811-4111.
Photo Credits: Curtain call images courtesy Richard Hillman PR/After-party images by Michael Kushner.


EDWIN, THE STORY OF Edwin Booth opening curtain call: Ben Mayne, Paul DeBoy, Patricia Noonan, Dana Watkins, Todd Lawson, Deanne Lorette, and Adam Bashian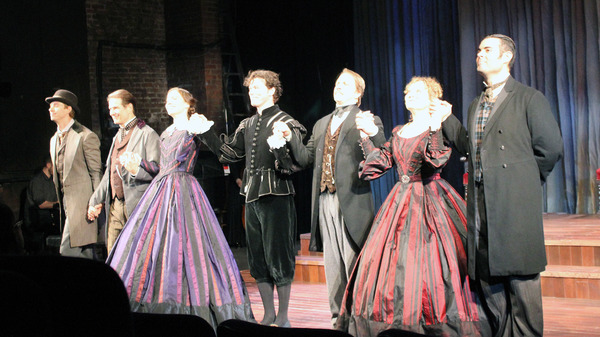 EDWIN, THE STORY OF Edwin Booth opening curtain call: Ben Mayne, Paul DeBoy, Patricia Noonan, Dana Watkins, Todd Lawson, Deanne Lorette, and Adam Bashian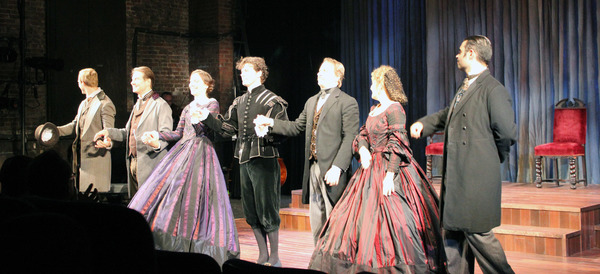 EDWIN, THE STORY OF Edwin Booth opening curtain call: Ben Mayne, Paul DeBoy, Patricia Noonan, Dana Watkins, Todd Lawson, Deanne Lorette, and Adam Bashian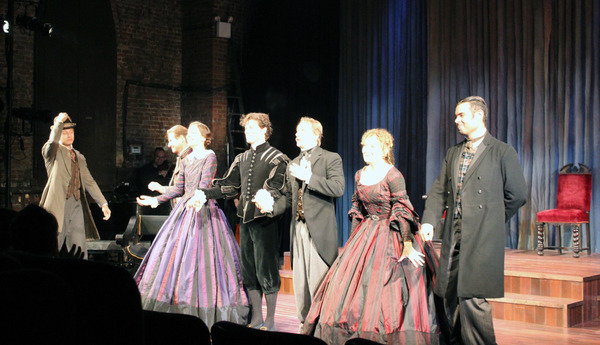 EDWIN, THE STORY OF Edwin Booth opening curtain call: Ben Mayne, Paul DeBoy, Patricia Noonan, Dana Watkins, Todd Lawson, Deanne Lorette, and Adam Bashian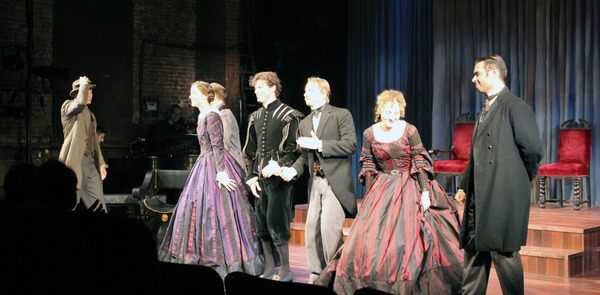 EDWIN, THE STORY OF Edwin Booth opening curtain call: Ben Mayne, Paul DeBoy, Patricia Noonan, Dana Watkins, Todd Lawson, Deanne Lorette, and Adam Bashian

EDWIN Show Poster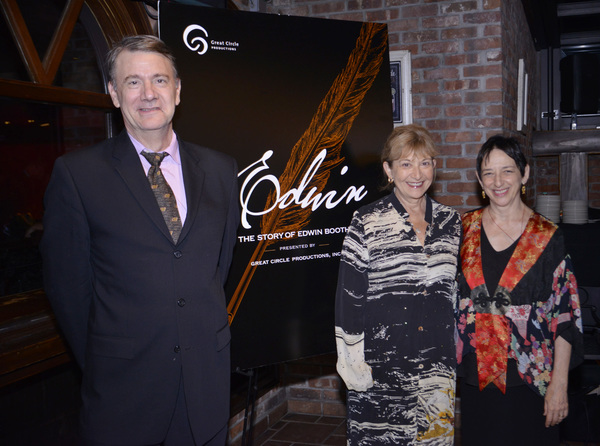 Eric Swanson (book & lyrics), Marianna Rosett (music), and Jane Kosminsky (artistic director)

Todd Lawson, Dana Watkins, and Adam Bashin

Paul DeBoy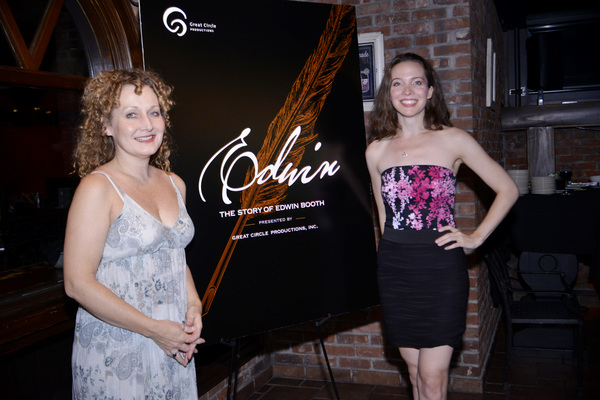 Lorette and Patricia Noonan

Ben Mayne

The Cast: Todd Lawson Paul DeBoy, Deanne Lorette, Patricia Noonan, Dana Watkins, Ben Mayne, Adam Bashian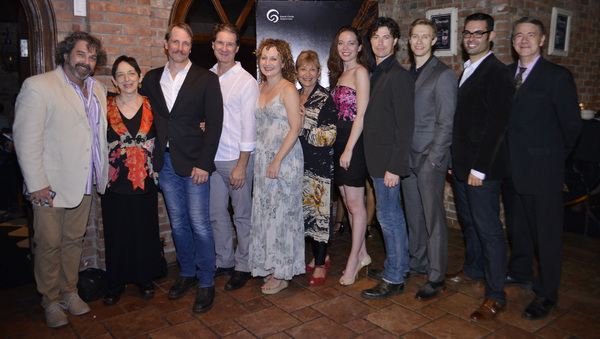 Cast and Creative Team: Christopher Scott (director), Jane Kosminsky (artistic director), Todd Lawson Paul DeBoy, Deanne Lorette, Marianna Rosette (music), Patricia Noonan, Dana Watkins, Ben Mayne, Adam Bashian and Eric Swanson (book & lyrics)

The Full Company of EDWIN, THE STORY OF Edwin Booth

Related Articles View More Off-Broadway

Stories

Shows
More Hot Stories For You