The Shakespeare Theatre of New Jersey announces Halloween Events
The Shakespeare Theatre of New Jersey begins its Halloween celebrations with its annual Costume, Prop and Furniture Sale on Saturday, October 9th from 9 a.m. to approximately 2 p.m. at the F.M. Kirby Shakespeare Theatre, 36 Madison Avenue, (at Lancaster Road) in Madison. Doors open at 9 a.M. Sharp. Admission is free.
A must-go event for those seeking unusual items and costumes for Halloween, drama teachers, and collectors, the sale will feature one-of-a-kind items from the Theatre's prop, costume, and furniture collections. From gowns to masks to decorative and small furniture items, there is sure to be something for everyone. All items are priced to sell. Proceeds from the sale benefit The Shakespeare Theatre's artistic and educational programs. For more information, call 973-408-5600 or visit www.ShakespeareNJ.org.
Halloween Week starts with One-Night-Only Something Wicked This Way Comes
To kick off Halloween Week, The Shakespeare Theatre of New Jersey will present Something Wicked This Way Comes on Monday, October 25 at 7:30 p.m. at The F. M. Kirby Shakespeare Theatre in Madison. Titled from a line in Shakespeare's Macbeth, Something Wicked This Way Comes is a 90-minute, delightfully bone-chilling event, featuring esteemed actors from The Shakespeare Theatre as well as guest artists who have appeared in horror films and television shows. The event - a collage of dramatic readings from horror and ghost classics, haunting music, an atmospheric soundscape, and other surprise "treats" - will feature excerpts from Shakespeare, Poe, and other classics from the genre. Cast members will be announced soon.
Providing the haunting music for this unique evening is
John Hoge
playing the theremin. The theremin was one of the very first electronic instruments, and was invented in Russia in the early 1900s by Lev Termen. It is the only musical instrument played without physical contact. The theremin was "discovered" by film composers in the first half of the 20th century, and its sound became an iconic signature of such scores as Spellbound and The Day the Earth Stood Still, and was eventually heard in hundreds of B movies. Now enjoying resurgence in popularity, the theremin is used by rock bands and on the symphonic concert stage. A well-known, professional thereminist, Hoge has performed with the New York Theremin Society. He is the editor of ThereminWorld.com and is heard on Spellbound the internet radio theremin show. He played theremin on stage in Looking for Limbo part of the American Living Room Festival 2006 and Theremin in the New York Fringe Festival 2007. He has composed music and worked as sound designer for various theatres including
The Public Theatre
NYC, The Shakespeare Theatre of New Jersey and Indiana Repertory Theater. For many years he worked as an organist and conductor in New York City churches. Tickets for Something Wicked This Way Comes are $32 and are now on sale. To purchase tickets, or for more information, call 97-408-5600 or visit www.ShakespeareNJ.org. The Costume and Prop Sale and Something Wicked This Way Comes take place at the F. M. Kirby Shakespeare Theatre, 36 Madison Avenue (at Lancaster Road) in Madison.
The acclaimed Shakespeare Theatre of New Jersey is an independent, professional theatre company located on the Drew University campus. One of the leading Shakespeare theatres in the nation, serving 100,000 adults and children annually, it is New Jersey's only professional theatre company dedicated solely to Shakespeare's canon and other world classics. Through its distinguished productions and education programs, the company strives to illuminate the universal and lasting relevance of the classics for contemporary audiences.
More Hot Stories For You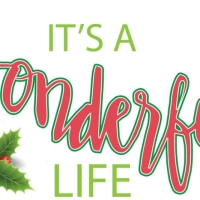 Wharton Community Players to Present IT'S A WONDERFUL LIFE: A LIVE RADIO PLAY This Month

December 2, 2022

New Jersey's largest non-profit community performing arts education organization will continue its 2022-23 season with a family-friendly production of It's A Wonderful Life: A Live Radio Play in the intimate Wharton Black Box Theater in Berkeley Heights.
---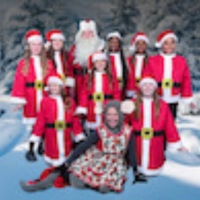 MCCC's Kelsey Theatre Presents 'TWAS THE NIGHT BEFORE CHRISTMAS

December 2, 2022

Mercer County Community College's (MCCC's) Kelsey Theatre continues to bring merriment to area families in December with "'Twas the Night Before Christmas." This musical adaption of the famous poem runs Friday, Dec. 2, 2022 through Monday, Dec. 5. and is sure to delight.
---
Paper Mill Announces Summer Musical Theater Conservatory and Musical Theater Technique Intensive

December 2, 2022

Paper Mill Playhouse, (Mark S. Hoebee-Producing Artistic Director, Michael Stotts-Executive Director) recipient of the Tony Award for Regional Theatre, will hold auditions for students to be a part of the theater's prestigious Summer Musical Theater Conservatory and Musical Theater Technique Intensive for 2023 on Saturday, January 21st and Sunday, January 29th at Montclair State University, College of the Arts/Life Hall, 1 Normal Avenue, Montclair, NJ. 
---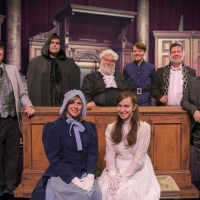 The MTM Players Bring The Comedy Sequel THE TRIAL OF EBENEZER SCROOGE To The Kelsey Theatre Stage

December 1, 2022

Celebrating its 8th year of theatre and second at Kelsey Theatre, The MTM Players bring the sequel comedy penned by local playwright Mark Brown, The Trial of Ebenezer Scrooge to Kelsey Theatre one weekend only Dec 9 - Dec 11, 2022, in West Windsor, NJ for five performances including a rare Sunday evening showing at 7pm.
---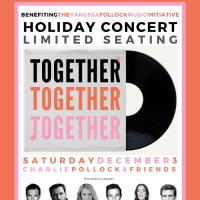 Holiday Concert Fundraiser TOGETHER TOGETHER TOGETHER Announced December 3

December 1, 2022

Pollock Properties Group of Keller Williams and Matt Keane of Guaranteed Rate will present the Holiday Concert Fundraiser Event of the season! Join Charlie Pollock & Friends for this exciting family-friendly night of holiday music & cheer, while raising money for the Vanessa Pollock Music Initiative!
---