Premiere Stages at Kean University Announces Camp Premiere 2023
Premiere Stages will offer two two-week sessions this summer.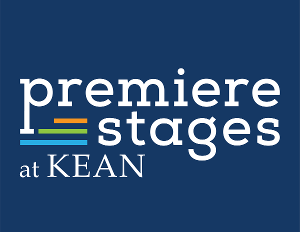 Premiere Stages, the professional theatre company at Kean University, has announced that Camp Premiere, the annual summer theatre program for middle school and high school students, will be held on Kean University's East Campus.
Premiere Stages will offer two two-week sessions this summer.
Theatremakers (July 10 - 21), for students entering Grades 6-8. Students translate their creative ideas into brand new, original material for the stage. Through structured improvisation, storytelling exercises, and acting games, campers craft and star in their own, totally original theatrical presentation for friends and family.
Actors Studio (July 24 - August 4), for students entering Grades 9-12. Students focus on the craft of acting through physical and vocal warm-ups, improvisation, acting technique, and scene study. Working closely with industry professionals, campers perform scenes from contemporary plays, selected specifically for unique talents and areas for growth. This camp culminates in a performance of the campers' work for friends and family.
Registration is now open. Premiere Stages is committed to ensuring that all students who are interested in Camp Premiere are afforded the opportunity to participate. An Early Bird discount (a savings of $50) is currently available through Wednesday, March 15. A limited amount of scholarships will be available for families in need of financial support.
Camper Registration and Tuition Payment Portal and Scholarship Applications can be found on Premiere Stages' website premierestagesatkean.com/camp-premiere/.
Any Camp Premiere inquiries can be emailed to Nick Gandiello, Education and Play Festival Manager- ngandiel@kean.edu.
Premiere Stages offers affordable prices, air-conditioned facilities and free parking close to the theatre. Premiere Stages also provides free or discounted tickets to patrons with disabilities. All Premiere Stages facilities are fully accessible spaces, and companion seating is available for patrons with disabilities. Assistive listening devices and large print programs are available at all times; publications in alternate formats are available with advance notice. Please call 908-737-4077 for a list of sign-interpreted, audio-described or open-captioned performances. For more information, please visit Premiere Stages online at premierestagesatkean.com.
Premiere Stages is made possible in part through funding from W. John Bauer and Nancy Boucher, The New Jersey State Council on the Arts, The Geraldine R. Dodge Foundation, The Shubert Foundation, Carole Shaffer-Koros and Robert Koros and ExxonMobil Foundation, The Dubose and Dorothy Heyward Foundation, The Northfield Bank Foundation, The Hyde and Watson Foundation, The Union Foundation, E.J. Grassmann Trust, The New Jersey Theatre Alliance, Investors Foundation, The Union County HEART Grant and through the generous support of individual patrons and local organizations. Discover Jersey Arts is our marketing partner. Visit JerseyArts.com for more information about other arts programming happening around the Garden State.
Premiere Stages is committed to producing topical plays and interactive programs that reflect people of all ethnic and racial backgrounds, national origins, nationalities, ancestry, religious groups, gender expression or identities, sexual orientation, political beliefs, ages, abilities and disabilities.