BWW Interview: Jeorgi Smith and THE WIZARD OF OZ at The Growing Stage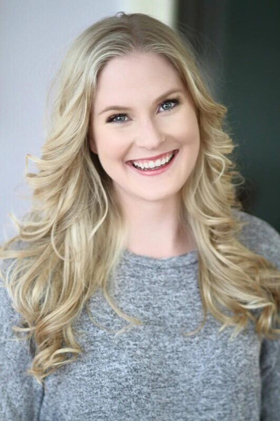 The Growing Stage, The Children's Theatre of New Jersey, located in the Historic Palace Theatre in Netcong opens its Main Stage season with The Wizard of Oz. The show runs October 5 through the 28 with performances on Saturdays and Sundays at 4:00 PM and a special Opening Night Performance on October 5 at 7:30PM followed by a post-show talkback and reception.
The Wizard of Oz features the talents of four professional equity performers in the cast.Returning to the Palace are Growing Stage favorites Nikole Rizzo as Glinda; Lori B. Lawrence of Hackettstown, NJ, as The Wicked Witch of the West; Davis Cameron Lemley as Scarecrow and making his Growing Stage debut is Tait Ruppert as the Wizard. Rounding out the cast are 26 performers, adults and young people, from across the tri-state area including Jeorgi Smith as Dorothy Gale.
Broadwayworld.com had the pleasure of interviewing Jeorgi Smith about her career and the upcoming show at The Growing Stage.
Smith is thrilled to be returning to The Growing Stage this fall as she is no stranger to The Wizard of Oz. In 2005, Jeorgi first appeared as a Lullaby League Munchkin in The Wizard of Oz on this very stage! Some of her favorite TGS credits include: Frosty (Samantha), Seussical the Musical (Young Kangaroo), Young Frankenstein (Inga), and Beauty and the Beast (Silly Girl). Jeorgi has been performing professionally on the stage and screen since the age of 5. When not performing, Jeorgi works as a director, choreographer, and teaching artist for KOTA Productions, Kids to Kids, and Morris Plains Borough School. This summer, Jeorgi participated in the Stage and Screen Sleep out for Covenant House in NYC.
We know you have been acting professionally from a young age. Tell us a little about how you started your career.
When I was very young, I would sing all of the time in the backseat of my parents car. Even though I was only 5 years old, my parents thought that I might enjoy vocal lessons. A couple months after starting vocal lessons is when a good friend of my family told us about an open call for an off-Broadway/ touring production looking for kids. My parents asked if I would like to audition and I gladly accepted. We went to the open call and kids were everywhere! After auditioning and attending the callback, I received news that I was cast in the production and started touring about a month later. I performed off-broadway and toured with this production for three years. After this show, I then went on to perform in commercials, TV, Film, and regional theaters.
Have you had any important mentors?
As a performer, I have always been inspired by Stephen Fredericks and Lori Lawrence at The Growing Stage. I grew up being directed by them and they have always offered the best advice and direction. They have been nothing short of supportive of my career and ambitions in life. The lessons they have taught me as an actor have shown to be unforgettable. Another mentor of mine is Laura Luc, artistic director of KOTA Productions. Over the past couple of years, I have worked with Laura as a director, choreographer, actor, and teacher. When not performing, Laura has also inspired me to advocate for different charities. With KOTA, I have performed and assisted with Lyrics For Life, a benefit for Suicide Prevention and participated in the Stage and Screen Sleep Out for the Covenant House.
Tell us a little about your education.
I got my BA in Theatre Arts: Acting from Fairleigh Dickinson University in 2017. At FDU, the BA degree is a conservatory styled program. As an acting student I took multiple acting classes, but was also immersed in classes such as directing, playwriting, and shakespeare. FDU also offered a class called London Theatre Experience where I traveled to London for a week and saw 7 shows on The West End in 7 days and studied at RADA. While in the acting program at FDU, I performed in multiple shows on the main stage and black box theatre. Some of my favorite credits from FDU include, Trelawny of the Wells (Rose Trelawny), Little Women (Beth March), and Laugh Out Loud, Cry Quietly (Mimi/ Tess).
Are there any actors or dancers you personally admire?
Most definitely Kristen Chenoweth. She is a brilliant actor, singer with incredible comedic timing. She shines in everything she performs in. If there is any actress that I feel most connected to it would be her.
Why do you find teaching fulfilling?
I find teaching fulfilling because nothing beats sharing your knowledge with others. This year, I have had the pleasure to teach a drama class for kids with specials needs with the non-profit Kids to Kids. Watching these children slowly grow into performers is a special process to be a part of. I am fortunate to get to watch and be involved in the improvements they make whether it is successfully building a character, understanding stage directions, or just standing on the stage without stage fright. I am very proud to be a part of their acting growth.
Dorothy is an exciting role for you in The Wizard of Oz. What are some of the challenges?
Dorothy is a very exciting role! I am still pinching myself thinking it's just a dream! As for the challenges, Dorothy is definitely a harder role to play than what meets the eye. Everyone know's the classic film and have certain expectations of the characters when seeing a live performance. For me, I have tried to honor Judy Garland's performance, but have also made sure to live in the moment of the story to be as truthful as possible. Another challenge, has been the interpretation of "Somewhere Over the Rainbow". Everyone knows this iconic song making me work very diligently on keeping the story of the song simple, but meaningful to Dorothy's character. These are definitely challenges, but challenges all actors enjoy to work on!
Tell us about working at The Growing Stage.
The Growing Stage is my home away from home! Actually, not only was The Wizard of Oz at TGS my first show I ever performed in with them in 2005, but it was also the first live show I ever saw when I was 3 or 4 years old. When I was little, I saw many TGS productions, but I was also lucky enough to perform in multiple shows there as well. As a child working in a professional theater, I would always look up to the adult actors, directors, and teaching artists that worked there. Being surrounded by these professionals every rehearsal was a learning experience in itself. What makes TGS so special is that they are able to make audience member's dreams come true, but also inspire the young performers working and learning from them. Every show I have performed in at TGS have been positive, heart warming experiences. I am SO lucky to have had the opportunities I have had with TGS. Whether you are a performer, audience member, crew member, etc. you are family at The Growing Stage!
What would you like audiences to know about the show?
Audiences will LOVE every minute of this production! The Wizard of Oz was one of first shows to ever be produced at The Growing Stage. It a show loved by the theater, but also the community continuing to be a fan favorite. The Growing Stage staff understands this show inside and out and handles Frank L. Baum's story with care. This production is the special story everyone knows with beautiful singing and spectacular choreography. If you are a fan of the classic film or novel, you will definitely not be disappointed!
For the future?
Being an actress comes with new surprises everyday! You never know what is going to happen next, so you must love everything you get. For me, I try to get involved in all aspects of the performing arts because I love it all. I also believe that the more knowledge one is able to obtain, the more well-rounded of a performer and human-being one becomes. In the future, I hope to continue to perform and grow as an actress as well as following my dream of inspiring young performers to do what they love most.
Anything else you want BWW readers to know?
Come see The Wizard of Oz at The Growing Stage Oct. 5 - Oct. 28. Its a family event you will truly not want to miss!
For more information about Jeorgi Smith visit: http://www.jeorgismith.com and follow her on social media: Twitter/ Instagram/ Facebook: @JeorgiSmith
The Growing Stage is located at 7 Ledgewood Avenue, Netcong, NJ 07857. Ticket prices for The Wizard of Oz are $28 for adults, $22 for seniors and $18 for children. To purchase tickets, please visit http://www.growingstage.com/ or call (973) 347-4946. Group rates and Season Membership Plans are still available.
Photo Credit: Courtesy of Jeorgi Smith
Related Articles View More New Jersey

Stories

Shows