Aspire PAC Receives 5 Nominations From NJACT
Aspire Performing Arts Company (PAC) is pleased to announce that it recently received five Perry Award nominations from the New Jersey Association of Community Theaters (NJACT).
NJACT's Perry Awards, now in their 45th year, celebrate the best of Community Theater in the state of New Jersey. This is the third year in which Aspire PAC has been nominated, and the most nominations the company has received from NJACT. This year also marks the first time the company has been recognized outside of the categories specifically for youth performance.
Aspire PAC received nominations for four of its youth performers - Courtney Bulger (Pompton Plains), Jonathan Cocca (Wayne), Julia DiGirolamo (Elizabeth), and Ginger May (Bridgewater). Charles Linnell, who has served as Music Director on 10 Aspire PAC productions, was also nominated in the Outstanding Music Direction category for the company's 2017 production of Grease.
On Sunday, September 16, four of the nominees, accompanied by their families and Aspire PAC Artistic Director Lisa Beth Vettoso, attended the NJACT awards ceremony, held at Union County Performing Arts Center. Artistic staff and performers representing productions throughout the state of New Jersey attended the ceremony.
Aspire PAC Artistic Director Lisa Beth Vettoso said "I am thrilled for my incredibly talented performers and artistic staff to receive this recognition from NJACT. New Jersey has some of the best community theater in the country, and we are proud and honored to be part of the great work that is happening here."
Nominations were received in the following categories:
· Outstanding Youth Actor in a Musical:
o Jonathan Cocca in Grease
· Outstanding Youth Actress in a Musical:
o Courtney Bulger in Grease
o Julia DiGirolamo in Heathers the Musical
o Ginger May in Grease
· Outstanding Music Direction
o Charles Linnell for Grease
Aspire PAC's mission is to provide educational workshops and production opportunities for children and teens, offering a professional arts experience in a friendly atmosphere. For more information about Aspire PAC and its upcoming programs, visit www.aspirepac.com or call 201-220-4933. You can also find Aspire on Facebook, Instagram, and Twitter.
More Hot Stories For You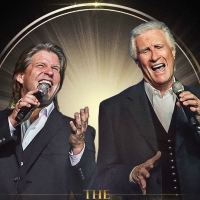 bergenPAC Presents Brian McKnight, Bone Thugs-N-Harmony, A Bronx Tale, and The Righteous Brothers

November 30, 2022

bergenPAC announces new shows coming to its recently renovated theater this Spring: R&B icon Brian McKnight on Thursday, March 23, 2023; rap legends Bone Thugs-N-Harmony on Saturday, April 1, 2023; Chazz Palminteri's one-man show A Bronx Tale on Sunday, April 23, 2023; The Righteous Brothers on Wednesday, May 17, 2023. Tickets go on-sale Friday, Dec. 2, 2022, at 11 a.m.
---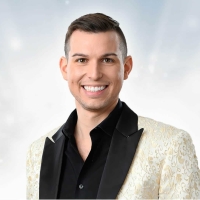 Matt Fraser, America's Top Psychic Medium & MEET THE FRASERS Star is Coming to NJPAC

November 30, 2022

New Jersey Performing Arts Center will welcome Matt Fraser, America's Top Psychic Medium and star of the hit television series Meet The Frasers to the NJPAC stage on Friday, December 9, 2022 at 8:00 p.m.
---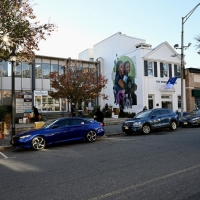 Black Women and Black Suffragists Mural Revealed in Celebration in Englewood

November 30, 2022

The Northern New Jersey Community Foundation's (NNJCF) ArtsBergen hosted the official public reveal of 'The Black Women's Mural' painted by artist Tatyana Fazlalizadeh, in a celebration at the Women's Rights Information Center (WRIC) on November 14. 
---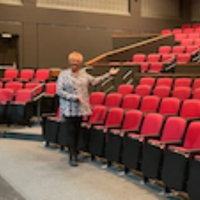 Kelsey Theatre Announces State-of-the-Art Hearing Loop Assistive Listening System For Patrons With Hearing Disabilities

November 29, 2022

Kelsey Theatre, located on the Mercer County Community College campus, 1200 Old Trenton Road in West Windsor is pleased to introduce its new, state-of-the-art "Hearing Loop Assistive Listening System" for patrons with hearing disabilities.
---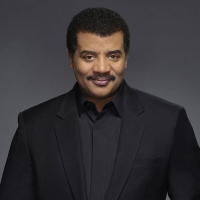 Astrophysicist, Professor, And Best-Selling Author, Neil Degrasse Tyson Comes to NJPAC, December 8

November 29, 2022

New Jersey Performing Arts Center (NJPAC) welcomes Neil deGrasse Tyson on Thursday, December 8, 2022, at 7:30 p.m. Spend a thought-provoking evening with astrophysicist, professor, and New York Times best-selling author Neil deGrasse Tyson of the Hayden Planetarium.
---