2019 Garden State Film Festival Announces Movie Music Competition Winners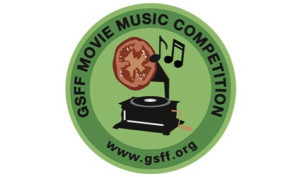 The 2019 Garden State Film Festival (GSFF) is excited to announce this year's Movie Music Competition winners. GSFF is proud to be the first in Film Festival History to recognize the vast and varied achievements of musical composers in the cinematic arts on it's own merit. The winners will be honored at a black-tie-optional Awards Banquet at The Berkeley Oceanfront Hotel in Asbury Park on Sunday, March 31st.
Each year, GSFF accepts original music track entries from any produced film from any of the film categories. Think "Lara's Theme" from Doctor Zhivago...it's the first thing you think of when you hear the film title... Music sets its own backdrop, creates a mood, conveys attitudeand emotion, re-enforces action and rounds out the complete vision of the film. Movies without music are as unnatural as movies without popcorn. GSFF congratulates the following winners:
Best Theme From A Comedy
"He's A Beautiful Boy (Theme from Lil' Balzac)"
Composer: Jan van Oene
Performed by: Jan van Oene, Evan Lincoln, and Shannon Burke
Best Orchestration from a Documentary
"World Water Puerto Rico - Main Theme"
Composer: Kenneth Blaine
Performed by: Kenneth Blaine
Best Theme from a Home Grown Feature
"The Hospital Room"
Composers: Alan Parness & Larry Weissblum
Performed by: The Stonebridge Jammers
Best Orchestration from an Animation
"Never Give Up"
Composed, orchestrated and conducted by: Sandrine Rudaz
Performed by: Seattle Studio Musicians
Best Musical Score from a Short
"Circus Fantasy"
Composer: Kevin Stahl
Conducted by: Kevin Stahl
Best Musical Score from a Feature
"Fox Medicine"
Composer: Josh Coffey and Otto Sharp
Performed by: Josh Coffey, Otto Sharp, Stephen Montgomery
Home Grown Alternative Rock
"How the Hell am I Getting Home"
Composer: Milan Lazista
Performed by: Milan & The Sour Goat III, John Busse, Edwin Estevez Jr.
Best Ballad From a Short
"Wild One" (The Ballad of Brando)
Composer: Philip Curcuru
Performed by: The Atomik Age Project
Best Pop Song
"Far Away Places"
Composer: Toni Cornell
Performed by: Toni Cornell
Best Orchestration From An Animated Short
"Skip Rescues Pip"
Composer: Cristina "Trinity" Vélez-Justo
Best Musical form a Home Grown Student Film - Elementary School
"MP News Theme"
Composer: Robert Shiffman
Best Home Grown Pop Duet
"Theme from That's Life"
GSFF's spectacular FIVE-DAY 17th Anniversary Celebration runs from March 27 to March 31, 2019 at multiple venues in Asbury Park.
The Festival's events are listed along with the complete film-screening schedule on the GSFF's website at: https://2019.gsff.org
Now in its 17th year, the Garden State Film Festival, is New Jersey's premier independent film festival and was founded to promote the art of filmmaking on all levels by showcasing a wide variety of film, video and animated works, as well as provide educational programs in the creative arts to the public by industry leaders.
The Garden State Film Festival anticipates over 20,000 attendees this year and promises its most exciting event yet! For more information, please visit www.gsff.org
TICKETS: https://www.gsff.org/tickets/