Waterworks Company Presents GLORY DAZED, Now thru 8/10
Montreal's Sud-Ouest-based theatre group The Waterworks Company presents the North American première of "Glory Dazed" by Cat Jones, today, July 31st to August 10th, at Little Burgundy's Centre culturel Georges-Vanier.
"Glory Dazed" is a gripping new play from the UK. It's closing time at a seedy pub in Doncaster, South Yorkshire, when ex-bouncer Ray, a troubled veteran of the war in Afghanistan, storms in with a shirt streaked in blood, angrily demanding to see his ex-wife.
Author Cat Jones, founder and director of the UK's Second Shot Productions, a prison-based professional theatre workshop, developed the play in collaboration with incarcerated Afghanistan war vets, to expose the myriad circumstances that lead so many veterans into prison. The resulting script, a hit with critics and crowds alike in its original production at the Edinburgh Fringe and Off-West End London in 2012, is astounding. Using a surprisingly brisk mix of movie-like suspense and black comedy, Jones crafts an intricate, four-character drama about violence, dead-end poverty, and war trauma.
Kevin Black
plays Ray, a despised, homeless veteran with a hair-trigger temper. Tali Brady is his estranged wife Carla, Nicholas MacMahon is pub-owner Simon, and Ilana Zackon portrays Leanne, the young barmaid forced to grow up quickly during a tense and violent evening. Waterworks' production features four young Montreal actors tackling the challenge of portraying social outcasts in England's economically-depressed north. "I have had to layer on an entirely different social conditioning," says Zackon. It isn't just a social challenge, but a linguistic one, too: "The South Yorkshire dialect is really the fifth character in this play," says MacMahon. "It has been marginalized in pop culture, but we can mitigate this language flattening by representing these dialects on stage." "I hope to portray the people of Doncaster in the best, most honest way I can," adds Zackon. While the setting is remote, the topic has immediacy in Canada, where lack of support for veterans, especially the ones whose wounds are invisible, is an ongoing problem, while the Afghanistan mission itself is yesterday's news for most Canadians. "The play is about the challenge of mixing principles and patriotism," says Tracey Houston, director of Waterworks' production of "Glory Dazed", "but it's not a preachy object lesson. Each character has a different story to tell about how they got there and why they feel the way they do." Asked about her experience helming a Waterworks production for the first time, she says, "I like to think that it's a little audacious to bring Canadian audiences to exotic locales such as a working-class Yorkshire town." "Glory Dazed" marks a return to the aftershocks of contemporary war for Waterworks. In March 2013, the company presented Canadian playwright
Judith Thompson
's elegiac Iraq War triptych "Palace of the End". "Waterworks looks for stories with political or social bite, set in today's world, but mainly, we want to give a good night's entertainment," says company founder Rob Langford, who selected "Glory Dazed" to round out a Canada / US / UK trio of hard-hitting scripts by contemporary women playwrights, including Johnna Adams' "Gidion's Knot", staged last December. "Glory Dazed" runs today, July 31st to August 10th, 2014, at the Centre culturel Georges-Vanier, 2450 Workman, Little Burgundy, a couple of blocks northeast of the Atwater Market. METRO: Lionel-Groulx. Admission is $18 / $13 (buyer chooses price). Tickets are available at
www.waterworksmontreal.com
, or at the door.
More Hot Stories For You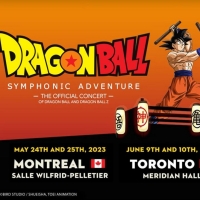 Tickets Now On Sale For The Canadian DRAGON BALL SYMPHONIC ADVENTURE Concerts 

December 2, 2022

Tickets are now on sale for the official "Dragon Ball Symphonic Adventure" concerts coming to Canada in 2023. Attendees will relive the storylines of both the original "Dragon Ball" and "Dragon Ball Z" TV shows on screen in high-definition with fellow fans, while experiencing the music of both TV series powered by a renowned 60-person orchestra and the music of legendary Japanese composer Shunsuke Kikuchi.
---
Sugar Sammy Is Back With His Second Bilingual Show, YOU'RE GONNA RIRE 2

November 28, 2022

What more is there to say except "He's baaaaaaack!" and ready to tackle every taboo topic that no one wants to discuss at the dinner table. After very successful Canadian and US tours with multiple sold-out dates and becoming an unequivocal star in France our Sugar Sammy 'national' is finally on stage back home.
---
LES PRIX DE LA DANSE DE MONTREAL Announces Winners of 2021-2022 Season

November 22, 2022

LES PRIX DE LA DANSE DE MONTREAL (PDM) today announced the winners of the 2021-2022 season during an awards ceremony held at Espace Marie Chouinard. The event was hosted by Anik Bissonnette, artistic director of the Ecole supérieure de ballet du Québec, under the honorary presidency of contemporary dance artist Frédérick Gravel—a choreographer, dancer, musician, lighting designer, teacher, and artistic director of Compagnie DLD.
---
Blue Metropolis Celebrates 25 Years With Three Renowned Authors As Spokespersons

November 22, 2022

This spring, the Blue Metropolis International Literary Festival will celebrate 25 years. Three eminent spokespersons, all well-established literary authors, have been selected for this edition, which promises to be outstanding.
---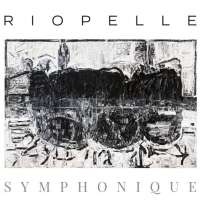 New Album Riopelle symphonique Available Now

November 16, 2022

In partnership with the Jean Paul Riopelle Foundation as part of the celebrations to mark the 100th anniversary of the artist's birth in 2023, GSI Musique and Oziko are proud to announce the release of the album Riopelle symphonique, which has been available for pre-order since March 2022.
---