Montreal Theatre Newsroom
The latest news on live + streaming theatre in Montreal.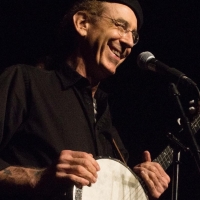 Guelph Fringe Festival Presents BANJOKER Tony Molesworth
by A.A. Cristi on August 04, 2022 in Montreal
From Thursday August 4 through Saturday  August 6, international touring funny man Tony Molesworth returns to The Royal City for a 3 day run in the Guelph Fringe Festival with his one-man comedy and banjo shtick show titled 'BANJOKER'. Local music fans will remember him as the emcee of the popular annual Guelph BanjoFest.