Montreal Interviews
The latest interviews about live + streaming theatre in Montreal.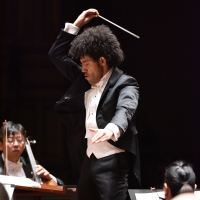 Rafael Payare Music Director and Conductor of THE SAN DIEGO AND MONTREAL SYMPHONY ORCHESTRAS
by Ron Bierman - May 11, 2022
The San Diego Symphony's Music Director and Conductor Rafael Payare took up the notoriously difficult French horn at the age of 13. During an hour-long Zoom interview while he was in Montreal, I asked how he had managed to become a soloist less than six months later! "I have to admit it was a little...
Kiki Dranias, Writer/Producer of THE LOVE TRIAL at Montreal Masonic Memorial Temple 12/2-12/11
by Noelle Hannibal - December 03, 2021
, Montreal
Kiki Dranias burst onto the Montreal theatre scene in 2019 with her theatrical work, GOING UP, which went on to receive seven nominations at the 2020 Montreal English Theatre Awards (METAs), winning three for Outstanding New Text, Outstanding Emerging Playwright & Producer and Outstanding Independen...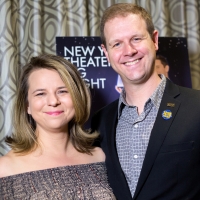 COME FROM AWAY Creators Irene Sankoff & David Hein Talk 'This Is Canada Nice', Broadway's Return & More
by Chloe Rabinowitz - December 12, 2020
, Montreal
David Hein and Irene Sankoff, the Tony-nominated husband and wife creators of Come From Away, are back with a new venture! Partnering with Destination Canada, the creative duo penned an original song, 'This is Canada Nice', celebrating Canada's beauty, generosity, and diversity....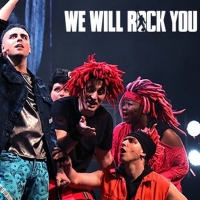 Jeff Parry, Producer of WE WILL ROCK YOU at Salle Wilfrid-Pelletier, Place Des Arts
by Noelle Hannibal - February 03, 2020
, Montreal
Jeff Parry was raised in Ottawa, ON. His love of music began when he was 9 years old when he fell in love with The Beatles. He has always had a passion for. music, so after University, he moved out west to try to raise money to open a record store in Ottawa. He wound up staying in Alberta and rather...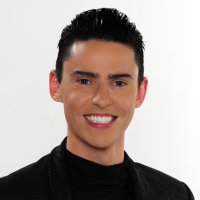 Jason O'Neill of RIVERDANCE 25TH ANNIVERSARY which runs 1/10-12, 2020 at Salle Wilfrid-Pelletier, Place Des Arts
by Noelle Hannibal - January 08, 2020
, Montreal
Jason O'Neill was born in Belfast, Northern Ireland. He became passionate about Irish dancing, Irish culture and music as a young boy and seeing RIVERDANCE changed his life. It became his goal to become a professional Irish dancer and perform in RIVERDANCE, which he has now done for 10 years. I had ...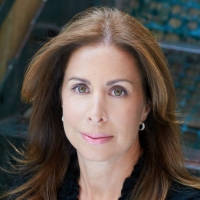 Helena Levitt of LATE COMPANY at Segal Centre Studio
by Noelle Hannibal - December 04, 2019
, Montreal
Helena Levitt was born and raised in Montreal. She graduated from Dawson College's Professional Theatre Program, where she says she fell in love with her craft. Upon graduation, she moved to Toronto to seek out more opportunities. After two years in Toronto, and missing her family, she returned to M...