Florida Grand Opera Announces 2017-2018 Season
Florida Grand Opera (FGO) General Director and CEO Susan T. Danis today unveiled plans for the company's 2017-18 season. Anchored by the theme "Divas to Die For," FGO's seventy-seventh season will boast a diverse range of works about women on dangerous emotional journeys.
"Our quest is to give South Florida audiences the most provocative and stimulating productions, on the highest artistic plane possible," Danis said. "We're in the midst of an exciting new period for Florida Grand Opera, and we think that our lineup of operas for 2017-18 will set a new creative high-water mark for the company."
Florida Grand Opera's new season offers four operas of strikingly different periods and styles-something guaranteed to provide South Florida's opera-loving audience with a complete subscription experience.
"We are thrilled to offer a bracing selection of productions," adds Danis, "cast with some of the most sought-after singers in the opera world today. Our four operas deal with women who undergo experiences so powerful that they are never the same afterward. We're sure that once our audiences join these four 'Divas to Die For' on their journeys, they won't be the same either."
The season opens on November 11 with one of the most dramatic and best-loved works in the bel-canto repertoire, Donizetti's Lucia di Lammermoor. This haunting drama of a young Scottish girl who is pressured into helping her vicious family revive its fortunes features one of the most thrilling mad scenes in all of opera-a breathtaking fifteen-minute tour-de-force in which Lucia, who has just murdered her bridegroom, completely loses touch with reality, accompanied by some of the most glorious music Donizetti ever composed.
Lucia di Lammermoor has been brought to life in recent seasons by stars such as Anna Netrebko, Natalie Dessay, and Diana Damrau. For its production, Florida Grand Opera has tapped the extraordinary young soprano Anna Christy, star of the Metropolitan Opera, the Royal Opera House, Covent Garden, Paris Opera, and the Lyric Opera of Chicago. At English National Opera, Christy's performance as Lucia has hailed by The Telegraph's Rupert Christiansen for its "great musicality, purity of tone, accuracy of pitch and technique that flows happily above the staff." Christy sings Lucia at FGO on November 11, 14, 18, and 30.
FGO's staging is borrowed from Houston Grand Opera (a co-production with Opera Australia and Teatro La Fenice). The original stage director was John Doyle, who helmed the Metropolitan Opera's striking production of Peter Grimes and the recent Broadway revival of The Color Purple, for which he received a Tony nomination. Liz Ashcroft designed Lucia's sets and costumes, and Jane Cox designed the lighting.
The role of Edgardo, Lucia's spurned lover, will be played by tenor Joshua Guerrero, hailed by The Washington Post for his "heroic, beautiful sound." Guerrero plays Edgardo on November 11, 14, 18, and 30, alternating with acclaimed Mexican tenor Jesús León (Nov 12, 17, Dec 2). FGo has split the role of Enrico, Lucia's scheming, mercenary brother, between two of today's most in-demand young baritones: Trevor Scheunemann (Nov 11, 14, 18, 20), whose résumé includes appearances at San Francisco Opera, Washington National Opera, and Oper Frankfurt, and Troy Cook (Nov 12, 17, Dec 2). Cook has gained major attention in recent seasons for his performances at the Royal Opera House, Covent Garden, Washington National Opera, and Opera Philadelphia.
Conducting Lucia is Alexander Polianichko, who received unanimous critical praise when he led FGO's Eugene Onegin earlier this season. South Florida Classical Review hailed Polianichko's "idiomatic musical direction" and Edge Media Network found that he "led the orchestra beautifully through Tchaikovsky's sweeping and romantic score."
In January, Florida Grand Opera changes locales from eighteenth-century Scotland to ancient Jerusalem. Soprano Melody Moore, who has stunned audiences with her performances at New York City Opera, Glimmerglass Festival, and Los Angeles Opera, puts her stamp on one of the most challenging roles in the dramatic soprano repertoire: Richard Strauss's depraved Judean princess Salome. This opera, with its exotic blend of corruption, lust, and religious fervor, had its world premiere in 1905 and has lost none of its power to jolt audiences. The final scene, in which Salome performs an erotically charged Dance of the Seven Veils before her decadent father King Herod, still stands as a singularly powerful moment in all of twentieth-century opera.
"Melody Moore is a dynamic young singing actress who has never performed Salome before," says Susan T. Danis. "Florida Grand Opera is very proud to provide her with her first chance at playing this iconic role." Moore appears on January 27, 30, February 3, and 8; Kirsten Chambers, who has scored a success as Salome at the Met and Opera Hong Kong, assumes the role on January 28, February 2, and 10.
Moore is backed up by an exceptionally strong cast. As the tormented visionary Jochanaan is international star baritone Mark Delavan, an audience and critic's favorite for his electrifying performances at the Metropolitan Opera as Scarpia in Tosca and Amonasro in Aida, and as Wotan in San Francisco Opera's Ring Cycle. Playing King Herod is tenor John Easterlin, who triumphed in the same role at the Met, opposite Karita Mattila. Mezzo Elizabeth Bishop, a fixture at Washington National Opera, where she recently triumphed in Die Walküre and Dialogues of the Carmelites, portrays Herod's dissolute wife, Herodias.
The production of Salome is borrowed from Opera Company of Philadelphia, where it was originally staged by Robert Driver. Design is by Boyd Ostroff (scenery) and Richard St. Clair (costumes). It will be directed for Florida Grand Opera by the celebratEd Bernard Uzan, a favorite of local audiences and co-director of FGO's Young Artist Program.
In March, FGO moves from a Biblical setting to a mythological one with Christoph Willibald Gluck's magnificent retelling of the Orpheus legend, Orfeo ed Euridice. Widely considered Gluck's greatest vocal masterpiece, Orfeo is also a heartrending story of love and daring and rescue. The poet and musician Orpheus, heartsick over the death of his wife Euridice, is given the opportunity to prove his devotion and bring her back from the Underworld, but the trials that await him prove to be almost insurmountable.
For decades, the title role was usually played by a mezzo-soprano, but Florida Grand Opera has cast one of today's most spectacular countertenors, Anthony Roth Costanzo. The first-prize winner in Plácido Domingo's 2012 Operalia Competition, Constanzo's varied career ranges from opera (The Enchanted Island at the Met) to film (Merchant Ivory's A Soldier's Daughter Never Cries). Costanzo sings Orfeo on March 17, 20, 24, 29, and 31, while another gifted countertenor, John Holiday, praised by Anthony Tommasini of The New York Times for his "bright, virile voice" essays the role on March 18 and 23.
To portray Euridice, Florida Grand Opera has engaged one of the most sought-after lyric sopranos on the scene today, Eglise Gutiérrez, who has triumphed at the Royal Opera House, Covent Garden, Wexford Festival Opera, the Teatro Colon, Madrid's Teatro Real, and many other major international venues. In 2012, she was named one of "Opera's Next Wave" by Opera News.
Anthony Barrese, praised by Anne Midgette in The Washington Post for his "terrific conducting," leads the performance; FGO audiences will remember him from his enthusiastically received Pêcheurs de Perles in 2015.
Florida Grand Opera offers Seattle Opera's warmly received production of Orfeo, with Phillip Lienau's dazzling sets and Heidi Zamora's colorful costumes.
FGO's 2017-18 lineup comes to an exciting conclusion with another entry in the company's "Made for Miami" series-contemporary works that forge a strong connection with South Florida's rich and diverse communities. This season FGO is proud to present Daniel Catán's Florencia en el Amazonas, one of the most wildly successful operas of the past two decades. An imaginative and mysterious tale of a celebrated soprano who travels down the Amazon in search of her missing husband, Florencia offers an abundance of exotic settings and ravishing, Pucciniesque melodies. Inspired by the writings of the great Colombian author Gabriel García Márquez (One Hundred Years of Solitude, Love in the Time of Cholera), Florencia presents a world in which reality meets mystical fantasy-a world of constant change and surprise. This highly dramatic work also features a devastating storm as the boat makes its way down the river, and an outbreak of cholera, as well as a vividly drawn collection of supporting characters.
Florida Grand Opera's stalwart principal conductor Ramón Tebar leads a cast headed by the great soprano Ana María Martínez, acclaimed for her performances at the Metropolitan Opera, San Francisco Opera, Houston Grand Opera, and many of the leading theaters around the world. "Having an artist of Ana María Martínez's caliber for the role of Florencia beautifully validates our decision to stage this opera," says Susan T. Danis.
The cast also includes prize-winning baritone Steven LaBrie, hailed by The New York Times for singing of "magisterial beauty," tenor Andrew Bidlack, who recently made his Met debut as Beppe in Pagliacci, and soprano Cecilia Violetta Lopez, who created a sensation in the Martina Arroyo Foundation's Prelude to Performance production of La Traviata. Both Bidlack and Lopez were spotlighted as Opera News's Rising Stars of 2015.
Florencia's staging was originally seen at Opera Colorado, which co-produced with Utah Symphony and Utah Opera, with scenic design by Philip Lieanu. One dazzling aspect of the production are the stunning projections, designed by the incomparable video artist Aaron Rhyne, the mastermind behind the projections in the Tony-Award winning Broadway musical A Gentleman's Guide to Love and Murder and the soon-to-open Anastasia.
"Florencia en el Amazonas has triumphed in New York, Los Angeles, Cincinnati, Washington, D.C., Seattle, and elsewhere," says Susan T. Danis. "We are very proud to be able to introduce South Florida audiences to it at long last."
Florida Grand Opera splits its season between two performing spaces. In Miami, operas are staged at the Adrienne Arsht Center for the Performing Arts of Miami-Dade County/Ziff Ballet Opera House. In Fort Lauderdale, performances are given at the Broward Center for the Performing Arts/Au-Rene Theater.
The schedule for the 2017-18 season is as follows:
LUCIA DI LAMMERMOOR
MIAMI Adrienne Arsht Center for the Performing Arts of Miami-Dade County, Ziff Ballet Opera House
Saturday, November 11, 2017 at 7 pm
Sunday, November 12, 2017 at 2 pm
Tuesday, November 14, 2017 at 8 pm
Friday, November 17, 2017 at 8 pm
Saturday, November 18, 2017 at 8 pm
FORT LAUDERDALE Broward Center for the Performing Arts' Au-Rene Theater
Thursday, November 20, 2017 at 7:30 pm
Saturday, December 3, 2017 at 7:30 pm
SALOME
MIAMI Adrienne Arsht Center for the Performing Arts of Miami-Dade County, Ziff Ballet Opera House
Saturday, January 27, 2018 at 7 pm
Sunday, January 28, 2018 at 2 pm
Tuesday, January 30, 2018 at 8 pm
Friday, February 2, 2018 at 8 pm
Saturday, February 3, 2018 at 8 pm
FORT LAUDERDALE Broward Center for the Performing Arts' Au-Rene Theater
Thursday, February 8, 2018 at 7:30 pm
Saturday, February 10, 2018 at 7:30 pm
ORFEO ED EURIDICE
MIAMI Adrienne Arsht Center for the Performing Arts of Miami-Dade County, Ziff Ballet Opera House
Saturday, March 17, 2018 at 7 pm
Sunday, March 18, 2018 at 2 pm
Tuesday, March 20, 2018 at 8 pm
Friday, March 23, 2018 at 8 pm
Saturday, March 24, 2018 at 8 pm
FORT LAUDERDALE Broward Center for the Performing Arts' Au-Rene Theater
Thursday, March 29, 2018 at 7:30 pm
Saturday, March 31, 2018 at 7:30 pm
FLORENCIA EN EL AMAZONAS
MIAMI Adrienne Arsht Center for the Performing Arts of Miami-Dade County, Ziff Ballet Opera House
Saturday, April 28, 2018 at 7 pm
Sunday, April 29, 2018 at 2 pm
Tuesday, May 1, 2018 at 8 pm
Friday, May 4, 2018 at 8 pm
Saturday, May 5, 2018 at 8 pm
Subscriptions for the 2017-2018 season start at only $40. Subscribers can renew their subscriptions online at www.fgo.org or call 1-800-741-1010 to speak to a subscriber representative. New subscribers can also purchase a subscription online or by phone. You can also go to FGO's box office, which is located at the Doral Center, 8390 Northwest 25 Street, Miami, FL 33122. The box office is open from 10 a.m. to 4 p.m., Monday through Friday during the season. Subscriptions may also be purchased online or by phone at 1-800-741-1010.
(Photo Credit: FGO)
Related Stories
More Hot Stories For You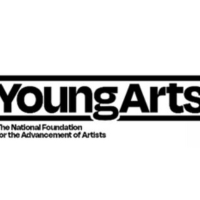 YoungArts Announces 2023 Winners

December 6, 2022

YoungArts has announced the 2023 YoungArts award winners— 702 of the most accomplished young visual, literary and performing artists from across the country. YoungArts award winners join a distinguished community of artists and are offered creative and professional development support throughout their careers.
---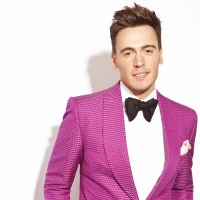 Broadway & TV Star Erich Bergen Headlines Immersive New Year's Eve At The Wick

December 5, 2022

The Wick Theatre and Museum Club is going global this New Year's Eve! The recently redesigned venue will offer an incomparable celebration to ring in 2023. From an immersive international dining experience to a concert by Broadway, film, & TV star Erich Bergen, this extravaganza will impress Father Time!
---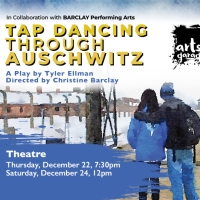 Arts Garage Issues Public Statement By Playwright Tyler Ellman On Antisemitism & The Holocaust

December 5, 2022

Marjorie Waldo, President & CEO of Arts Garage, has issued a public statement on antisemitism and the Holocaust by playwright Tyler Ellman, who's play Tap Dancing Through Auschwitz will be presented at Arts Garage on December 22 and 24.
---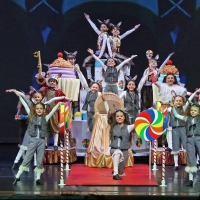 MOUSE KING Will Return to South Miami This Month

December 3, 2022

The scintillating MOUSE KING is set to make its ninth consecutive holiday run at The Mandelstam Theater. Conceived by Sesame Street and Jim Henson Company veteran Noel MacNeal, and the award-winning singer-songwriter and prolific composer of children's musical theater Jim Camacho, MOUSE KING is a spellbinding musical that reimagines the famed story of The Nutcracker as told by the nutcracker's adversaries - the mice.
---
Miami-Dade County Auditorium Presents Traditional Holiday Lineup for VERY MERRY HOLIDAY SEASON

December 3, 2022

Seasonal favorites will kick off the holidays at Miami-Dade County Auditorium beginning tonight, December 3, 2022. The Auditorium's multilingual programming for the "Very Merry Holiday Season" will include affordable theater and musical performances for the whole community, beginning with The Nutcracker on December 3, 2022.
---