Photo Flash: Opening Night of ALWAYS...PATSY CLINE in North Hollywood
El Portal Theatre and 22Q Entertainment -- Robert Levinstein& Alan Wager present Always...Patsy Cline, starring Sally Struthers and Carter Calvert as Patsy Cline, through August 3, 2014 at the historic El Portal Theatre, in the NOHO Arts District, North Hollywood, CA. Check below for photos from the opening night!
This production reunites Struthers and Calvert as they have previously performed Always...Patsy Cline together at Ogunquit Playhouse in Maine, and the Algonquin Arts Theatre in New Jersey.
The musical was written and originally directed by Ted Swindley. Twenty-two of Cline's most famous hit songs, including "Crazy," "I Fall To Pieces," "Sweet Dreams," "Back in Baby's Arms" and "Your Cheatin' Heart" are performed by Calvert along with a five-piece band, under the Musical Direction of John Randall.
This wonderful, country western, toe-tapping musical, is based on the life and music of country legend Patsy Cline (Carter Calvert) and a Texas housewife, Louise Seger (Sally Struthers), who struck up a friendship after meeting Cline and remained friends until Cline's untimely death at age 30 in a 1963 plane accident. The shows title was inspired by Cline's letters to Seger which were consistently signed LoveAlways...Patsy Cline.

Scottie Drier and Sally Struthers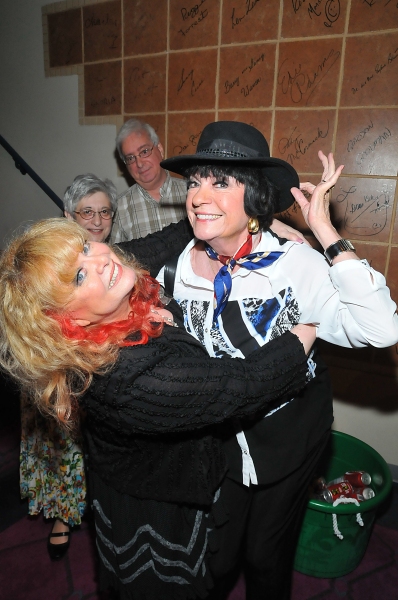 Sally Struthers and Joanne Worley

Roger Cohen and Carter Calvert

Judy Tenuta and Sally Struthers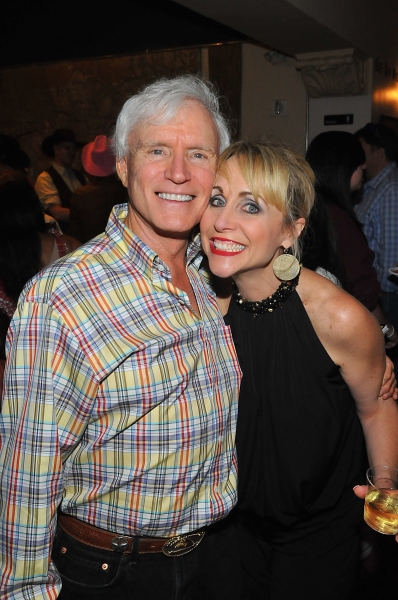 Gary Goodgame and Carter Calvert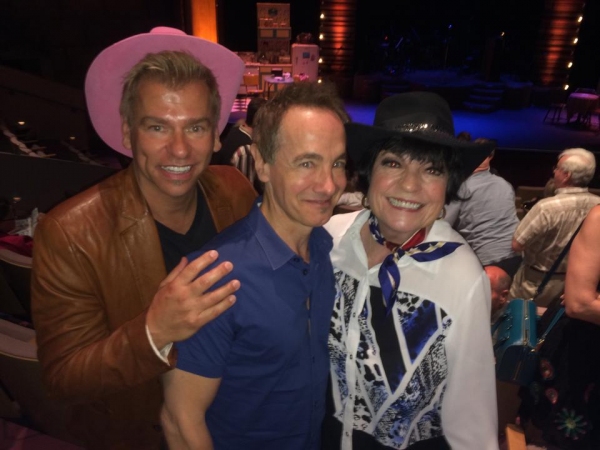 Todd Sherry, Jason Graae, and Joanne Worley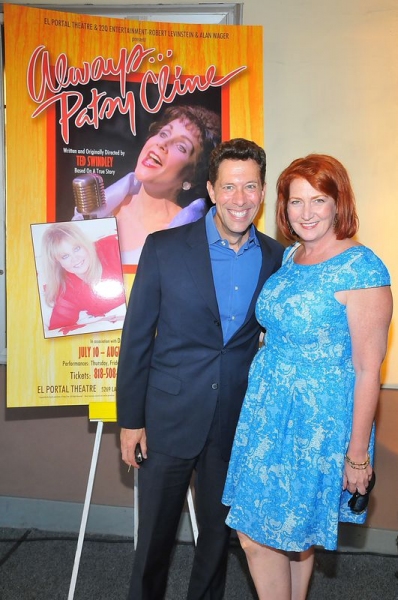 Scottie Drier and Annette Sanders

Rober Romanus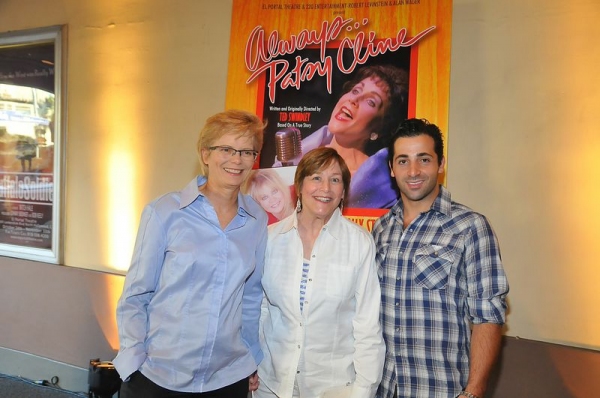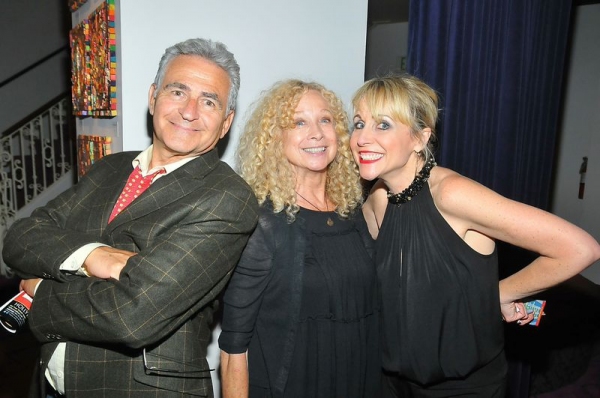 Paul, Murphy, and Carter Calvert

Paul Kreppel, Murphy Cross, and Sally Struthers

ul Kreppel and Murphy Cross

Nancy Dussault and Sally Struthers

Lee Purcell

Lee Purcell, Jerry Mathers, Sally Struthers, and Donna Pescow

Judy Tentua

Judy Tentua, Carter Calvert, and Jerry Mathers

Johnny Cannizzaro

Joanne Worley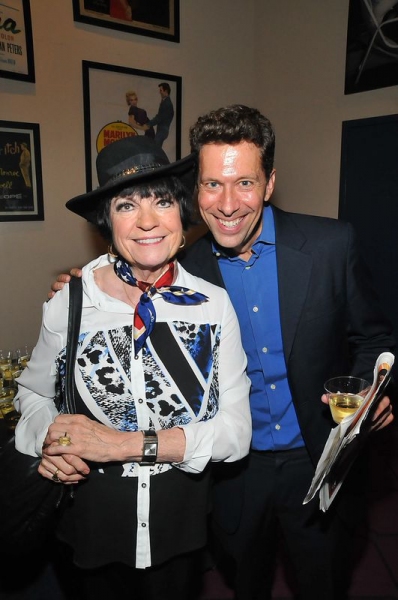 Joanne Worley and Scottie Drier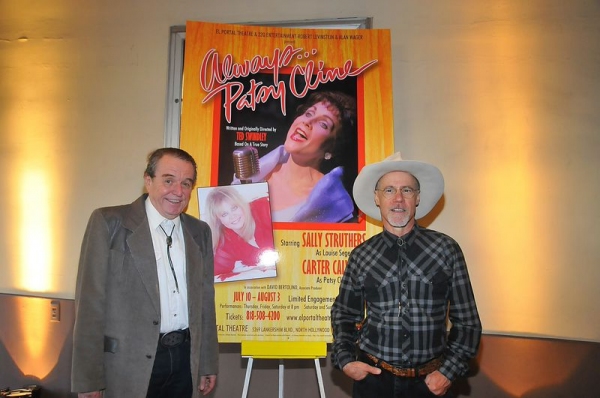 Jerry Mathers and Barry Livingston

Jeffery Polk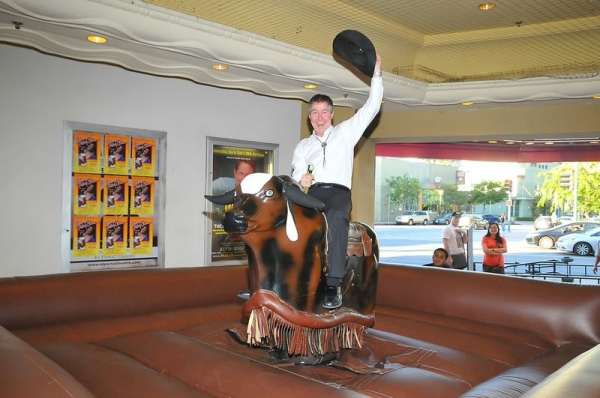 Jay Irwin

Jason Graae and Friends

Heather Lee

Geri Jewell

Erin Murphy

Edie McClurg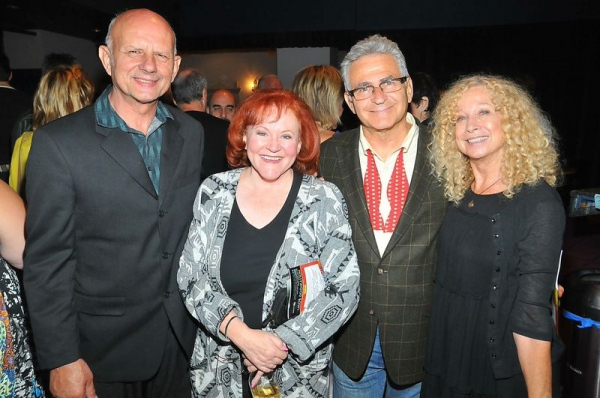 Edie McClurg, Paul Kreppel, and Murphy Cross

Donna Pescow and Arnold Zelonka

Carter Calvert, John Randall, Sally Struthers, and Michael Munoz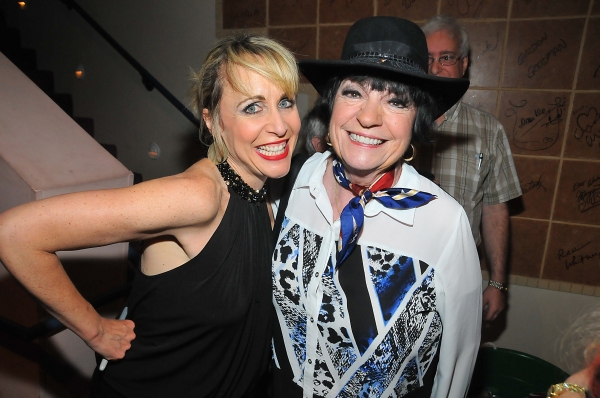 Carter Calvert and Joanne Worley

Barry Livingston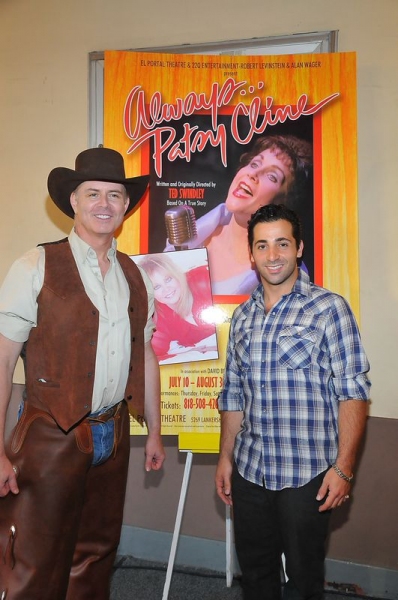 B. Harlan Boll and Johnny Cannizzaro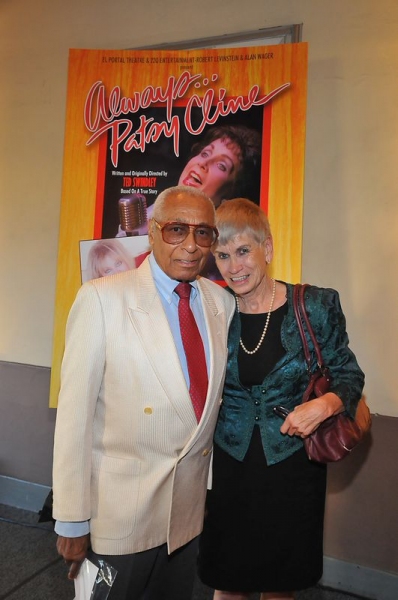 Arthur Duncan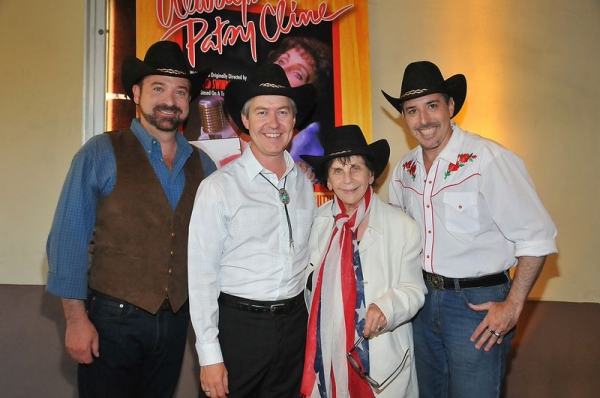 Alan Wager, Jay Irwin, Pegge Forrest, and Robert Levinstein

Alan Wager and Robert Levinstein